Budapest Metropolitan University
Looking to study in Europe? Study abroad at one of the best European Universities, Budapest Metropolitan University, Hungary. The aim of the Budapest Metropolitan University is to pursue a higher level of education even compared to European Union standards in the fields of social sciences, economic studies, art and art mediation, communication and tourism in bachelor and master programs, specific trainings, higher-level vocational training, tertiary-level vocational training and adult education. Budapest Metropolitan University provides varied knowledge that is competitive in the domestic and international labour market as well. Budapest Metropolitan University education is based on continuously renewing methods that are supported by educators having international experiences and an inspiring, innovative training and research environment. The mission of the University is to make every participant finds the way to fulfill their personal and professional potential in the inspiring and open community of METU. By developing creative thinking, we prepare our students for the changing demands of the labor market.

BUDAPEST METROPOLITAN UNIVERSITY
Why choose Budapest Metropolitan University?
Looking to study in Hungary? Study abroad at one of the top universities in the world, Budapest Metropolitan University, Hungary. The vision of the University is to be present in the Hungarian higher education medium as well as in the European higher education area as a professionally recognized institution in a good competitive position, educating professionals who possess useful theoretical and practical knowledge and competences that turns out to be beneficial both in the labor market and workshops. The university's aim is to make students be successful in their jobs, professions and creative processes by possessing skills and abilities. Budapest Metropolitan University prepares its students to be creative, think independently, to be committed to learning and development all their lives, and to feel a responsibility to their community, as excellent professionals and artists. Budapest Metropolitan University encourages its students to gain as much experience abroad as possible.
Through the development of the educational, scientific and art activities based on the value system of the University, cutting edge international professional standards are kept. Our training programs are created in accordance with the domestic and international economic and social demands by using scientific, academic and art experiences. The University is open, diversified, we are all different and we all accept each other. We work in an innovative, creative, competitive and market-oriented atmosphere where professional excellence, commitment to continuous development and cooperation is a value. We focus on the solution, not the problem. Equal opportunities are always respected, any form of discrimination is rejected and special focus is on the help of people in need, whether it is the social situation or any form of disability, we aspire to make our trainings available for them as well. The University regards R+D as an activity contributing to the increase of the quality requirements of a higher education institution and be a part of such activities. As our philosophy goes, R+D activities are an important field in the cooperation between business and the creative industry. R+D also significantly contributes to the reinforcement of the "knowledge triangle": the relationship and connection of education, research and innovation takes priority in the development of the knowledge society and this connection underpins economic growth and job creation. The University is a learning organization in order to develop efficiency, competitiveness, quality and knowledge capital. When creating the academic strategy we have also expressed the guidelines and ambitions of academic life. As a participant of the Erasmus+ Student Mobility exchange program students can spend 3-12 months (1 or 2 semesters) with studying at a higher education institution abroad, in case they are enrolled in any BA/MA programs of METU and have active student status.
What programs are offered by Budapest Metropolitan University?
Budapest Metropolitan University offers Bachelor Degree Programs in
BA – Communication and Media Science, International Relations, Animation, Environmental Design, Graphic Design, Media Design, Photography, Visual Representation,
BSc  – Business Administration and Management, Commerce and Marketing, Finance and Accounting, International Business Economics, Tourism and Catering.
What is the tution fees for studying in Budapest Metropolitan University?
Approximate tuition fees for various degree programs range in between 2630 USD / 9660 Dirham / 186550 INR to 3710 USD / 13630 Dirham / 263210 INR per semester.
How to apply for admission to Budapest Metropolitan University?
The requirements differ based on students' academic background. Apply Now to know further information on application details, admission requirements, transcripts/marksheet evaluation, visa process and other important guidelines.
Testimonials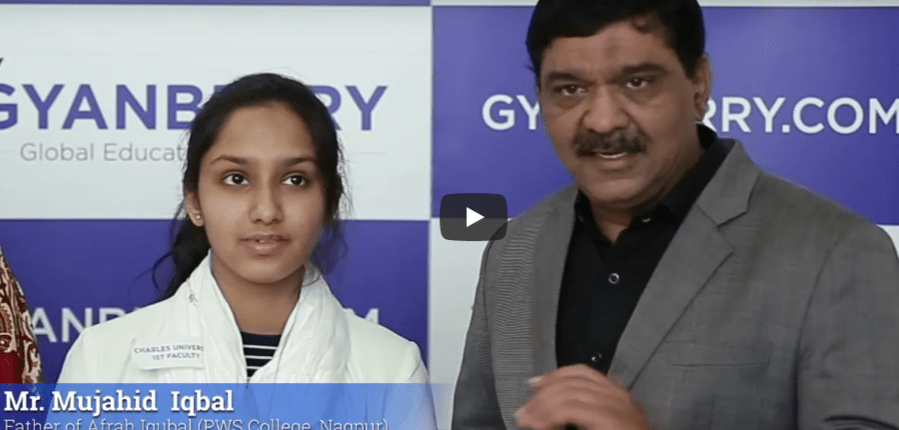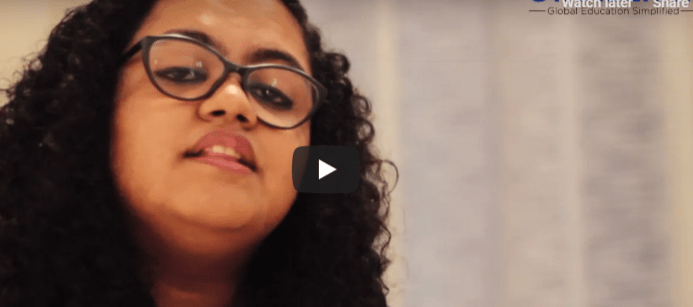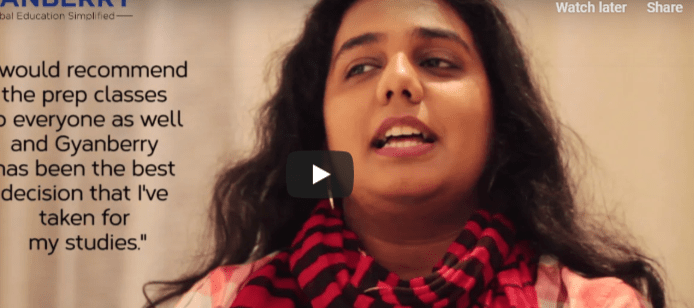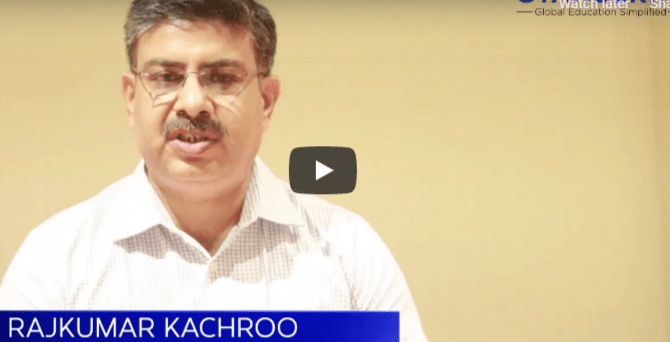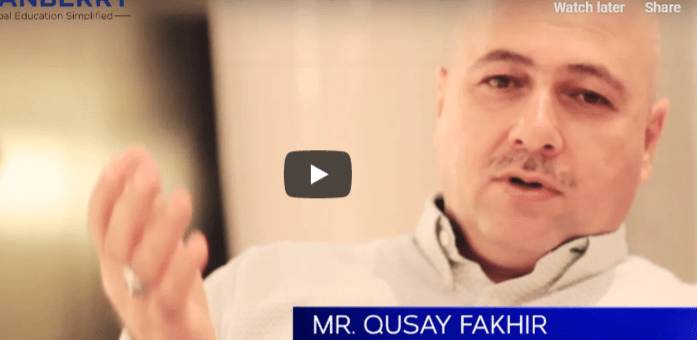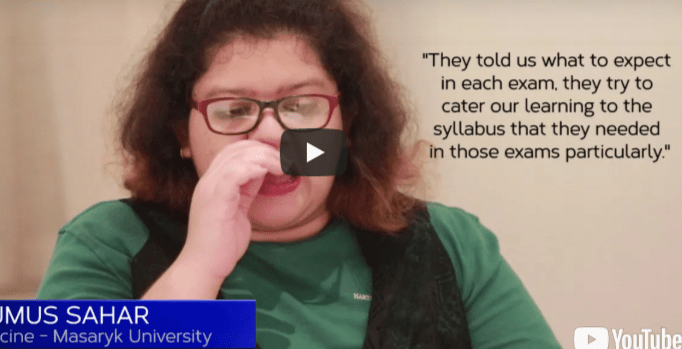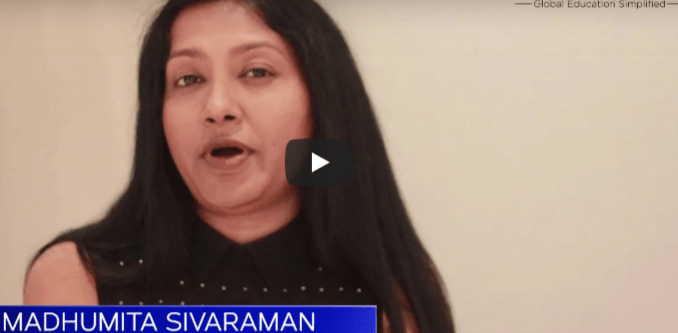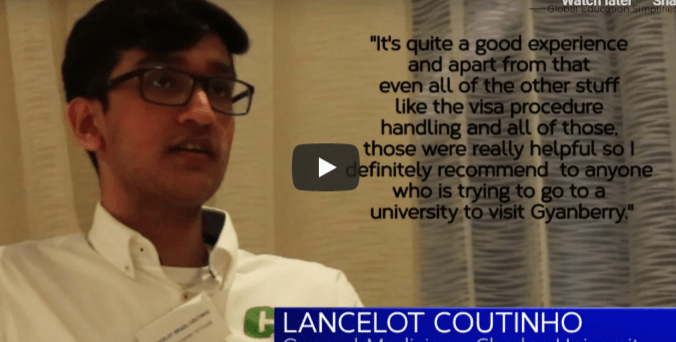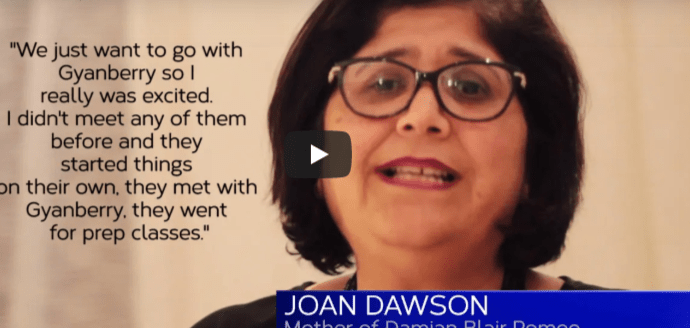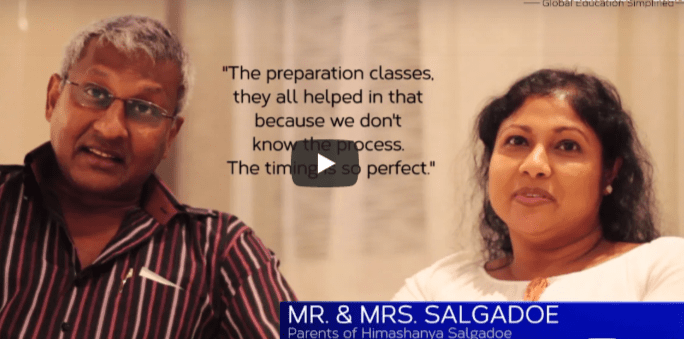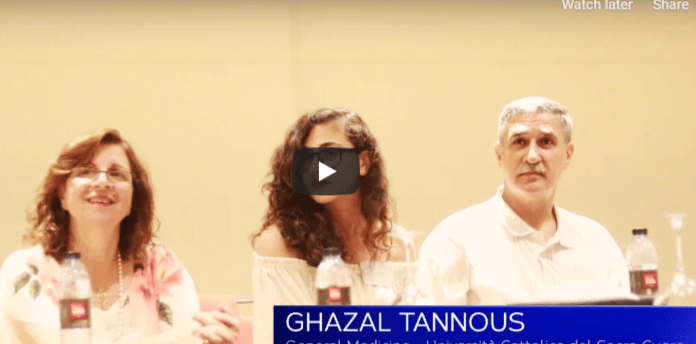 WHAT OUR STUDENTS HAVE TO SAY ABOUT US

Alistair Lewis
ALUMNI, DELHI PRIVATE SCHOOL, DUBAI
Gyanberry has provided me this opportunity to study at a German university. My experience with them allowed me to have a chance for a better future.

Dalia Aboukofa
ALUMNI, AL MAWAKEB SCHOOL
Gyanberry's university workshops are the best. It helped me gain all the information required for the admission and entrance exams. They also professionally helped me with the entire visa process. Anybody aiming to apply to university must visit them.

Ghazal Tannous
ALUMNI, ST. MARY'S CATHOLIC SCHOOL
The prep classes were super helpful, definitely if you're gonna go through the entire process, do the prep classes. The teachers are great, they compile everything into smaller bits and pieces of information that are easier to absorb and the support from Gyanberry is really amazing.

Hamza Quresh
ALUMNI, PAKISTAN EDUCATION ACADEMY, DUBAI
My experience with Gyanberry was very grateful. They helped me from start to end. From the application process up to the visa, they helped me.

Hima Kachroo
ALUMNI, THE MILLENNIUM SCHOOL
Entire credit goes to Gyanberry team. Gyanberry has been helpful from the very beginning and has guided me and my family through several admission procedures and finally got my admission into my dream university.

Lancelot Coutino
ALUMNI, EMIRATES FUTURE INTERNATIONAL ACADEMY
Gyanberry's prep classes are the best. It helped me revise all the portion which I have forgotten and all the tiny little things which I need to remember to pass the exam. Their services are really very helpful. I highly recommend Gyanberry consultants to each student.

Sriram Balasubramani
ALUMNI, ST. MARY'S CATHOLIC SCHOOL
We got to know about Gyanberry and it was our best decision ever that we got registered with them. They helped me with everything from day 1, it was fantastic and very realistic and very practical.

Muhammad Hassan
ALUMNI, THE OXFORD SCHOOL, DUBAI
Gyanberry's German class, it helped me a lot. The entire team has been very supportive. Their services are really very helpful. Start learning the German language and go ahead with Gyanberry. They are the best.

Pauline Isabelle Cabrera
ALUMNI, ST. MARY'S CATHOLIC SCHOOL
It was our best decision ever that we got registered with Gyanberry. The kind of information and help that we got from them that has really been like holding our hands throughout the day and they are always approachable, very responsive, anytime you try to write to them.

Puneet Manghnani
ALUMNI, INDIAN HIGH SCHOOL, DUBAI
My experience with Gyanberry has been great. They've helped me throughout the process like giving me tips about the university up to visa processing.

Sandra Abou Saad
ALUMNI, AL MAWAKEB SCHOOL
My experience with Gyanberry was very positive. From the moment I registered with them to apply to these universities till the time I got my acceptance letter, they've been very helpful.

Usama Taufiq
ALUMNI, ARAB UNITY SCHOOL
My experience with Gyanberry has been really good since I applied back in November. They have been very helpful with the application and they are very responsive to e-mails and calls.

Uzair Ghori
ALUMNI, THE WESTMINSTER SCHOOL, DUBAI
Gyanberry and its team are the BEST! They played a very important role in my career deciding point, by helping me choose which university I need to apply for my future studies.

Vaishak Nair
ALUMNI, INDIAN HIGH SCHOOL
My experience with Gyanberry is a wonderful experience. They helped me a lot in knowing about the university and they motivated me to study in Germany and helped me with the visa process. I would recommend this to other students because my seniors also recommend it to me.

Jaafar AI-Qazzaz
ALUMNI, RASHID AL-SALEH PRIVATE SCHOOL
Gyanberry was really helpful, they shared with us the questions, whatever they could, their past experiences from other students. I've been in contact with them while called, while emailed, and they were very nice about it.

Sidra Ali
ALUMNI, DELHI PRIVATE SCHOOL
I would recommend Gyanberry to anyone who wants to study abroad. They're with you every step of the way, starting from the admission procedures all the way up to obtaining your visa and everything. They also provide prep classes to prepare you for the entrance examination to any university and they're very helpful.

Taizeen Hans
ALUMNI, KURIAKOSE ELIAS SCHOOL
I realized soon after that I want to go abroad and Czech seem to be the best option and that's where I came across Gyanberry. They're very huge and very important in my career deciding point, in helping me choose which university I have to apply for.