Geneva Business School
Looking to study in Europe? Study abroad at one of the top universities in the world, Geneva Business School, Switzerland. Geneva Business School (GBS) is an international private educational institution registered in the Canton of Geneva. Its principal campuses are situated in Geneva, Barcelona, and Madrid. Geneva Business School is a global leader in Swiss quality education, dedicated to preparing world-changing leaders, ready for the fourth industrial revolution. Above all, Geneva Business School encourages its students to reach their full potential and pursue excellence at all levels. Geneva Business School mission is to ensure student success along with Swiss education academic excellence Managing the institution efficiently in terms of organization and allocation of resources Engaging with local and international partners through mentoring, internships, research, company placements and transfers. Geneva Business School vision is continuously maintaining, improving and developing the quality of our education in order to meet changing market needs. Offering a transparent presentation of all our academic programs. Promoting innovation and inspiring leadership to answer the needs of our students as well as specific requests from local and international companies. Attracting professional faculty and worldwide students able to cultivate outstanding leadership and academic qualities.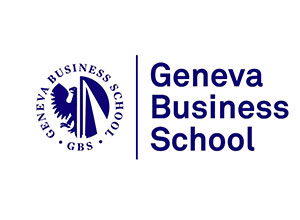 GENEVA BUSINESS SCHOOL
https://youtu.be/y-kU6pef1Gk
Why choose Geneva Business School?
Looking to study in Switzerland? Study abroad at one of the best European Universities, Geneva Business School. GBS has developed a tailor-made quality assurance model that incites Geneva Business School to successfully achieve its mission through a structured, planned and sustainable approach and through quality outcomes endorsing Geneva Business School institutional effectiveness. The Geneva Business School Quality Assurance Model framework coordinates Geneva Business School processes across all campuses and program locations. It encourages coherence and efficiency in practices and services.
Research at GBS is aimed at exploring the broad range of concepts and issues of leadership and business in the 21st century as they affect the ongoing sustainability of enterprises in the emerging global reality. Geneva Business School believes that teaching and research are mutually supporting. We recruit highly qualified faculty who can bring their work alive in the classroom and bridge the gap between academia and business practice. Taking advantage of our global reach, we encourage our faculty to work on projects that involve international collaboration, exchanges, and dialogue. At the heart of GBS research is the International Research Centre, the hub for all GBS-related research activity and specifically our programs looking at sports management, technology in business education and on leadership and work in the 21st century. Our global network of faculty, working alongside our Doctoral, Master and Bachelor students, make a contribution to the advancement of the field of business research. Research Center aims to support GBS to be a reputable platform for research and an academic partner for private, public and international enterprises and organizations. Research Center seeks to inspire faculty towards ethical research practices, academic collaboration, and dissemination of research findings into GBS programs of study.
As a leading private institution in Switzerland, we strive to ensure that Geneva Business School maintains its superior quality of education through our accreditations with some of the world's most respected organizations. We are proud to announce that we have three principal accreditations (IACBE, AASBI and EDUQUA). Successful accreditation is a result of our commitment to provide high-quality education and promote the best opportunities for our students. The rich variety of international accreditations allows our students to receive a high standard of learning experiences with a balanced blend of theory and practice. We have also formed strong ties with partner universities who meet the same standards of quality education we expect of ourselves. Our network has consistently grown over the years, ever expanding towards new horizons. These organizations enable us to work on exchange programs and dual degrees with universities and business schools that share our passion for quality education and our vision for helping our students get ready to lead.
Geneva Business School wants every student to reach their academic and professional goals during and after their time at the school. Our personalized approach in the classroom is complemented by a personalized approach outside the classroom. While our professors provide individual attention in the classroom, our coaches provide extracurricular guidance to students in one-to-one consultations. GBS understands that every student's journey is different and that everyone faces challenges, even during their studies. Geneva Business School school gives students a space to reflect on these challenges and issues. Students may seek support and meet one of our coaches for any issue that is affecting their enjoyment and success at school, whether it is time management, learning difficulties, self-confidence, depression, anxiety, identity issues, matters of conflict, or decision-making issues. Geneva Business School strives to support students through these experiences in any way, mainly through attentive and empathetic care and by treating each student as an individual case rather than as a number.
Geneva Business School offers services, induction days, and events to help students successfully integrate into the school and adapt to the culture of their new home. Each campus provides relocation services, including guidance on accommodation, insurance, and bank accounts; legal guidance regarding migration requirements; legal guardianship for underage students; transport to/from the airport, among other services. Some of these services may incur additional fees. On some campuses, the school has its own accommodation, while others can recommend the best options. Geneva Business School has career counselling services for students to help them find internships and job opportunities. Geneva Business School Career Service collaborates with companies and organizations in the region and follows industry trends, HR events and conferences to offer our students the best professional opportunities. The Career Service actively supports all current students and alumni in finding internships and jobs both locally and internationally. Newsletters presenting the latest job offers are sent on a regular basis. In addition, the Career Service helps students write their CVs and cover letters, provides training for mastering job interviews, and supports students with the job search and application process.
What programs are offered by Geneva Business School?
Geneva Business School offer
Bachelor Degree Programs in
International Relations, Entrepreneurship, International Management, International Finance,
Digital Marketing,
Sports Management
Master Degree Programs in
International Relations, International Management,
Digital Marketing, Oil and Gas Management, Sports Management,
MSc.F in International Finance.
What is the tution fees for studying in Geneva Business School?
Approximate tuition fees for various
Bachelor Degree Programs range in between 12680 USD / 46565 Dirham / 896690 INR per semester.
Master Degree Programs range in between 10850 USD / 39840 Dirham / 766990 INR per semester.
How to apply for admission to Geneva Business School?
The requirements differ based on students' academic background. Apply Now to know further information on application details, admission requirements, transcripts/marksheet evaluation, visa process and other important guidelines.
Testimonials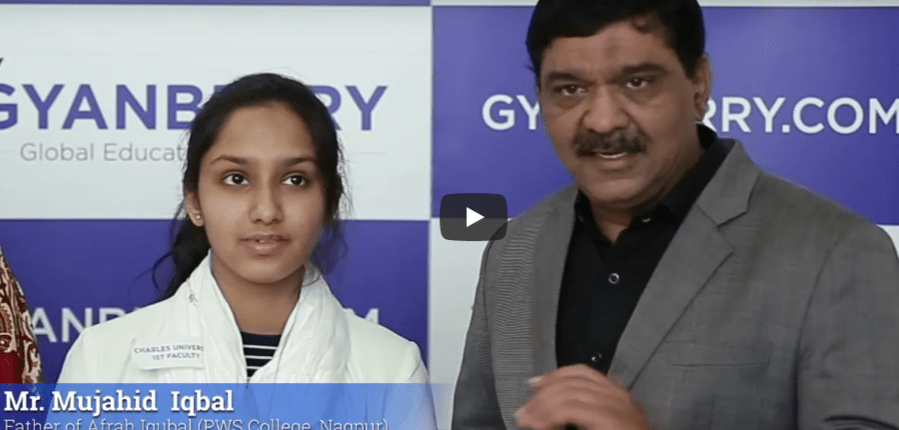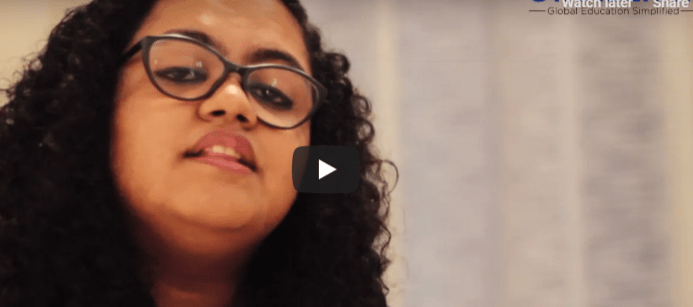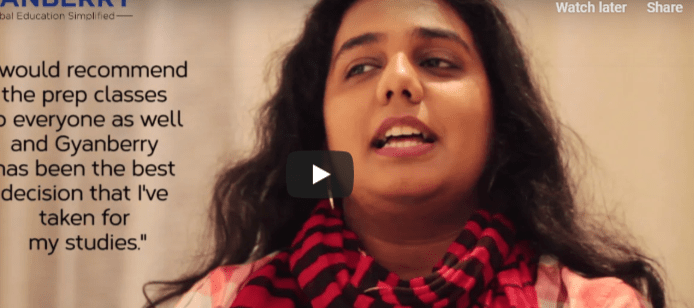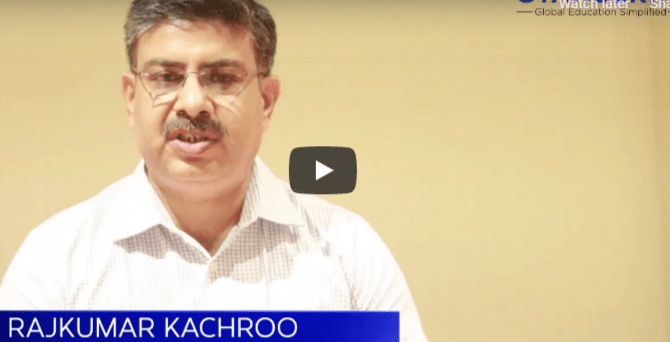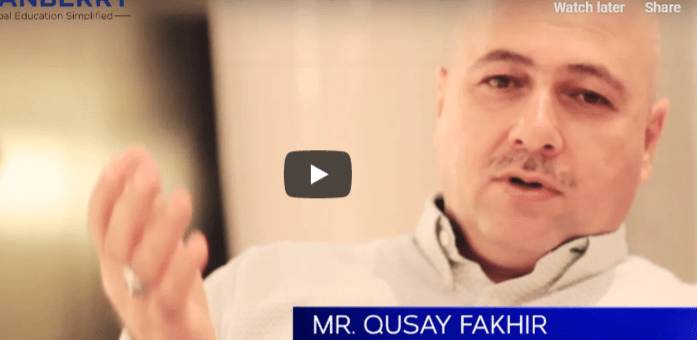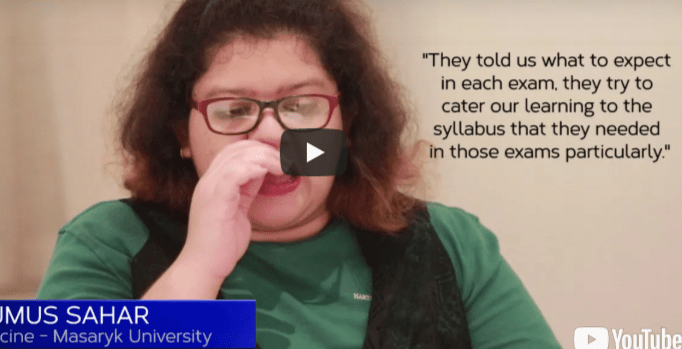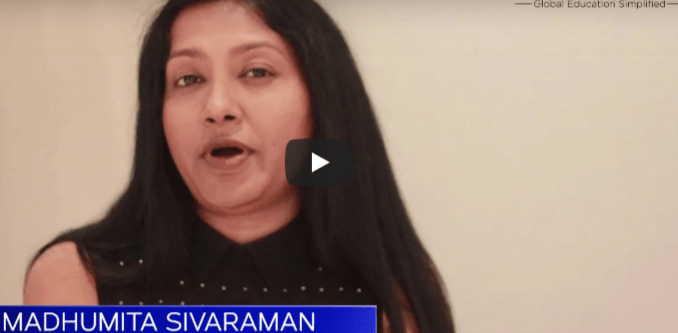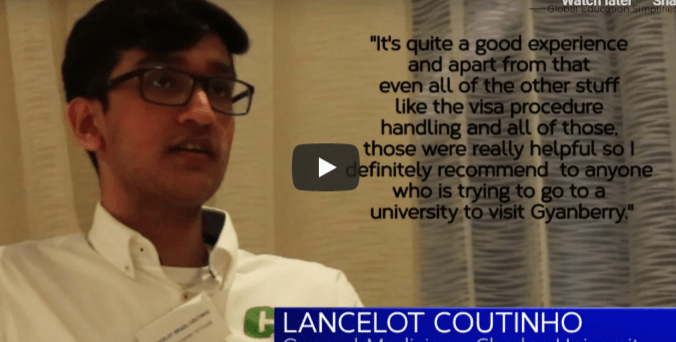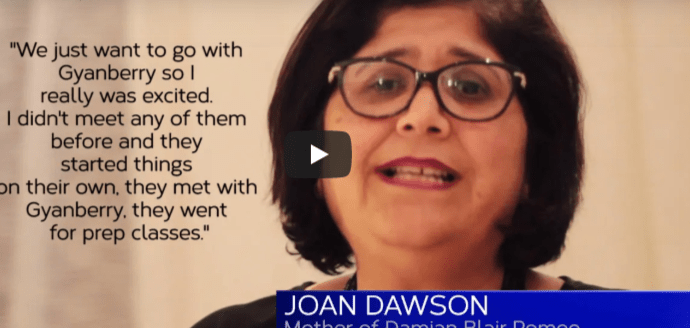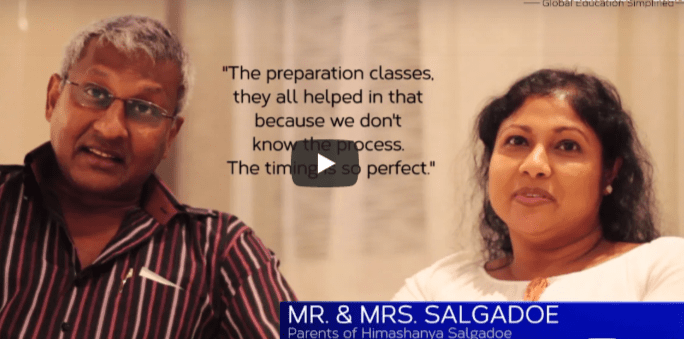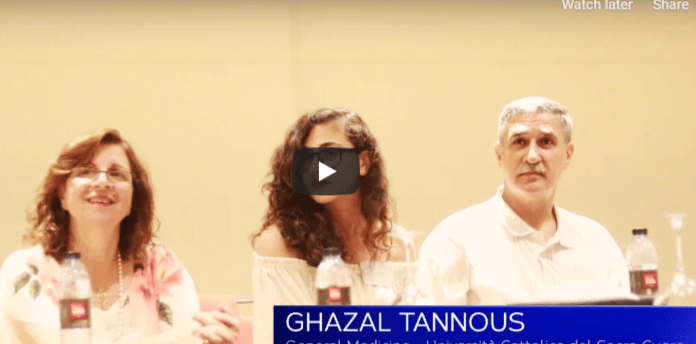 WHAT OUR STUDENTS HAVE TO SAY ABOUT US

Alistair Lewis
ALUMNI, DELHI PRIVATE SCHOOL, DUBAI
Gyanberry has provided me this opportunity to study at a German university. My experience with them allowed me to have a chance for a better future.

Dalia Aboukofa
ALUMNI, AL MAWAKEB SCHOOL
Gyanberry's university workshops are the best. It helped me gain all the information required for the admission and entrance exams. They also professionally helped me with the entire visa process. Anybody aiming to apply to university must visit them.

Ghazal Tannous
ALUMNI, ST. MARY'S CATHOLIC SCHOOL
The prep classes were super helpful, definitely if you're gonna go through the entire process, do the prep classes. The teachers are great, they compile everything into smaller bits and pieces of information that are easier to absorb and the support from Gyanberry is really amazing.

Hamza Quresh
ALUMNI, PAKISTAN EDUCATION ACADEMY, DUBAI
My experience with Gyanberry was very grateful. They helped me from start to end. From the application process up to the visa, they helped me.

Hima Kachroo
ALUMNI, THE MILLENNIUM SCHOOL
Entire credit goes to Gyanberry team. Gyanberry has been helpful from the very beginning and has guided me and my family through several admission procedures and finally got my admission into my dream university.

Lancelot Coutino
ALUMNI, EMIRATES FUTURE INTERNATIONAL ACADEMY
Gyanberry's prep classes are the best. It helped me revise all the portion which I have forgotten and all the tiny little things which I need to remember to pass the exam. Their services are really very helpful. I highly recommend Gyanberry consultants to each student.

Sriram Balasubramani
ALUMNI, ST. MARY'S CATHOLIC SCHOOL
We got to know about Gyanberry and it was our best decision ever that we got registered with them. They helped me with everything from day 1, it was fantastic and very realistic and very practical.

Muhammad Hassan
ALUMNI, THE OXFORD SCHOOL, DUBAI
Gyanberry's German class, it helped me a lot. The entire team has been very supportive. Their services are really very helpful. Start learning the German language and go ahead with Gyanberry. They are the best.

Pauline Isabelle Cabrera
ALUMNI, ST. MARY'S CATHOLIC SCHOOL
It was our best decision ever that we got registered with Gyanberry. The kind of information and help that we got from them that has really been like holding our hands throughout the day and they are always approachable, very responsive, anytime you try to write to them.

Puneet Manghnani
ALUMNI, INDIAN HIGH SCHOOL, DUBAI
My experience with Gyanberry has been great. They've helped me throughout the process like giving me tips about the university up to visa processing.

Sandra Abou Saad
ALUMNI, AL MAWAKEB SCHOOL
My experience with Gyanberry was very positive. From the moment I registered with them to apply to these universities till the time I got my acceptance letter, they've been very helpful.

Usama Taufiq
ALUMNI, ARAB UNITY SCHOOL
My experience with Gyanberry has been really good since I applied back in November. They have been very helpful with the application and they are very responsive to e-mails and calls.

Uzair Ghori
ALUMNI, THE WESTMINSTER SCHOOL, DUBAI
Gyanberry and its team are the BEST! They played a very important role in my career deciding point, by helping me choose which university I need to apply for my future studies.

Vaishak Nair
ALUMNI, INDIAN HIGH SCHOOL
My experience with Gyanberry is a wonderful experience. They helped me a lot in knowing about the university and they motivated me to study in Germany and helped me with the visa process. I would recommend this to other students because my seniors also recommend it to me.

Jaafar AI-Qazzaz
ALUMNI, RASHID AL-SALEH PRIVATE SCHOOL
Gyanberry was really helpful, they shared with us the questions, whatever they could, their past experiences from other students. I've been in contact with them while called, while emailed, and they were very nice about it.

Sidra Ali
ALUMNI, DELHI PRIVATE SCHOOL
I would recommend Gyanberry to anyone who wants to study abroad. They're with you every step of the way, starting from the admission procedures all the way up to obtaining your visa and everything. They also provide prep classes to prepare you for the entrance examination to any university and they're very helpful.

Taizeen Hans
ALUMNI, KURIAKOSE ELIAS SCHOOL
I realized soon after that I want to go abroad and Czech seem to be the best option and that's where I came across Gyanberry. They're very huge and very important in my career deciding point, in helping me choose which university I have to apply for.