Masaryk University
Looking to study in Europe? Study abroad at one of the top universities in the world, Masaryk University. Bearing the name of the first Czechoslovak president T. G. Masaryk, Masaryk University was founded in the 2nd largest city of the Czech Republic, Brno, the student capital of Czech Republic. Situated in the heart of Europe, students can enjoy site visits such as Prague, Bratislava, Vienna, Budapest, Krakow, or Berlin. All these cities are close enough to visit in a day or a weekend. Masaryk University with its research and development has been shaping lives around us since 1919.
With over 170000 graduates, regular surveys highlight the fact that almost 98% Masaryk University graduates find employment in their domain of interest. International students now hold almost 20% of all students. The university conducts classes organised in world class infrastructure facilities with modern laboratories, classroom and library facilities. Masaryk University stands tall on the list of top universities in the world and educates talents on Medicine, Dentistry, Physiotherapy, Business Management, Finance, Economics, Public Finance & Economics.

Why Choose Masaryk University?
Looking to study in the Czech Republic? Being the student capital of Czech Republic and slowly reaching towards a regional hub for international applicants to study abroad, students can communicate almost anywhere in English within the city. As a result, Masaryk University and Brno has become a beautiful combination for part time employment to all international students. Moreover, population of international faculties are ever increasing and so it's quite likely that students get the taste of diverse culture and demographics and not just only about Czech temperament. Consequently, Masaryk University ranks on the list of top 5 universities in Czech Republic and one of the prominent central European University functioning under Czech educational fraternity.
Furthermore, Masaryk University applicants can apply to various international scholarships & study abroad scholarships to support living while studying at Brno. In addition, the entire university premises have a WiFi signal and all a student need for entry to the libraries, computer classrooms and study rooms is their respective university smart-card. Why complicate things when it can be done simply? Masaryk University is spread across the entire city of Brno but is well connected. Therefore students can reach other campuses by public transport or in some cases, even by foot. Masaryk students have the privilege of studying in other faculty buildings as well. They have cafeterias all around the city. All these factors, therefore, play a pivotal role in marking Masaryk University as one of the most sought-after destinations for international students to study abroad.
Masaryk University students have the right to suggest the direction in which the university should work. In order to accomplish this goal, the council welcomes every thought and suggestions for the better functioning of the university. Because of all these features, Masaryk University falls on the list of best universities in the world to study abroad. Knowledge is supreme and everyone of us targets to achieve the same. There is no limit or destination to learning. Masaryk University is one of the top universities in the world which understands this basic fact. Therefore, the university gives every student access to classes & lectures from different domains as well at no cost. Most importantly, the university runs a holistic information system wherein almost everything right from documentation to queries & doubts are resolved online. In other words, the university operates nearly everything online in a few clicks or email.
There are excellent housing accommodations available nearby city center. However, students can opt houses house rents outskirts also. Because public transport makes the entire living hassle-free, students living under tight budget also fit into the accommodation system easily.
What programs are offered by Masaryk University?
Masaryk University conducts a foundation program for preparation year. They also offer
Bachelor degree programs for General Medicine, Dentistry and Physiotherapy.
Master degree programs for Business Management, Finance, Economics, Public Finance & Economics.
What is the tution fees for studying in Masaryk University?
The approximate tuition fee for the University is as follows
General Medicine is 13000 USD / 47800 Dirham / 924000 INR per annum.
Dentistry is 15300 USD / 56100 Dirham / 1084500 INR per annum.
Physiotherapy is 9025 USD / 33150 Dirham / 641000 INR per annum
Masters in Business Management, Finance and Economics is 3303 USD / 12134 Dirham / 235000 INR per annum
How to apply for admission to Masaryk University?
The requirements differ based on the students' academic background. Apply Now to know further information on application details, admission requirements, transcripts/mark sheet evaluation, visa process and other important guidelines.
Testimonials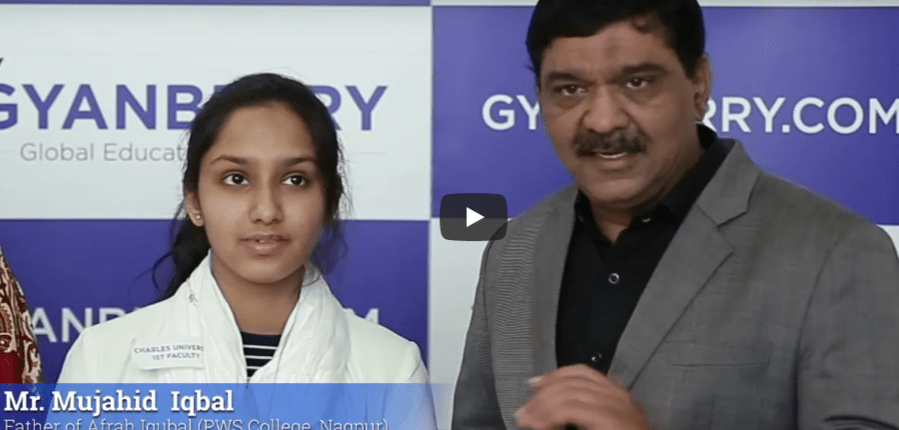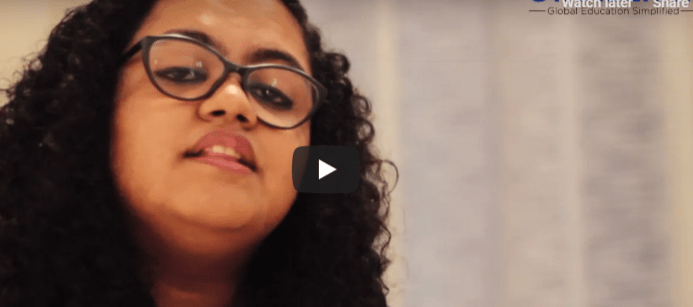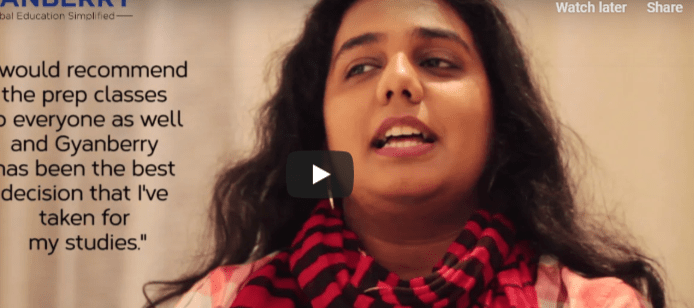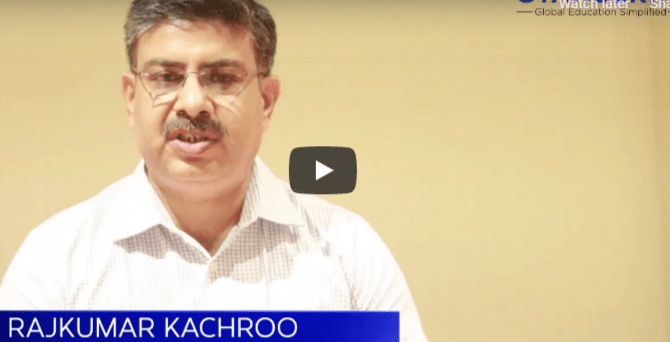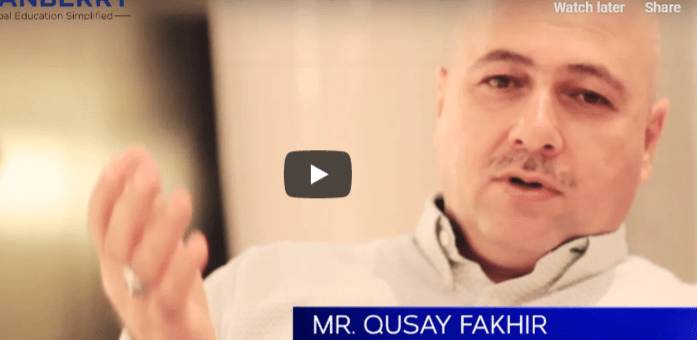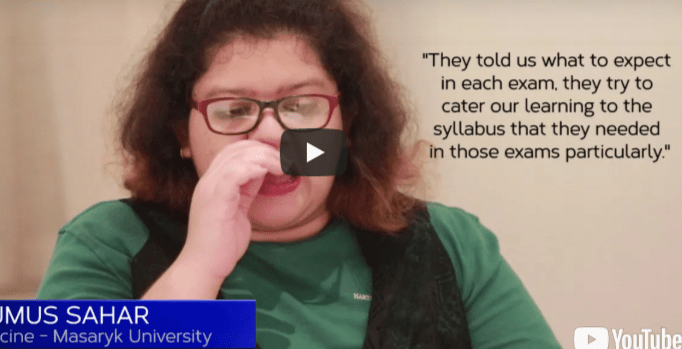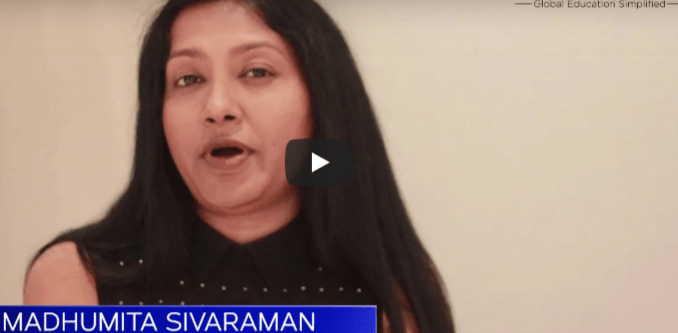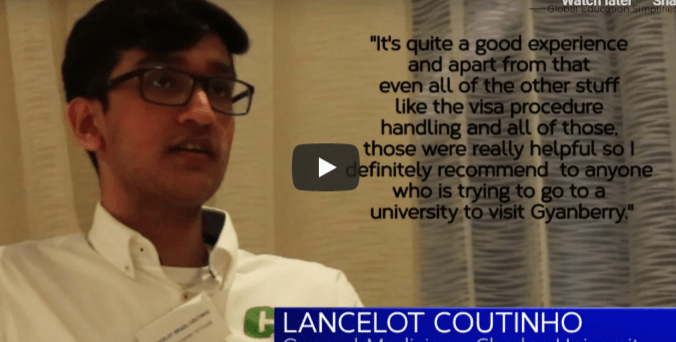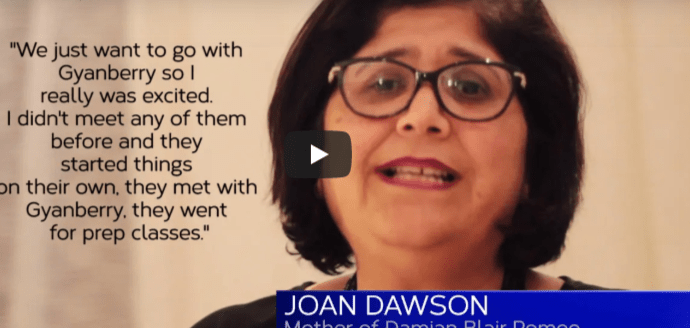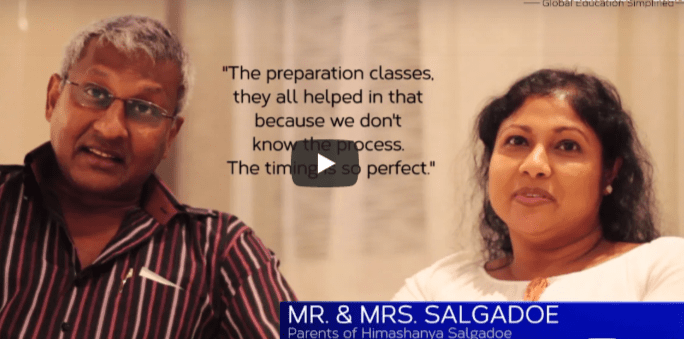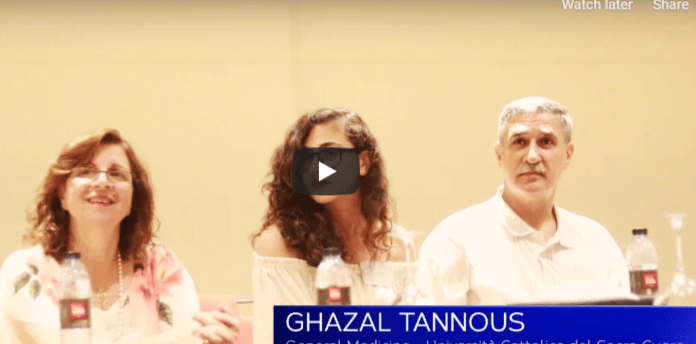 WHAT OUR STUDENTS HAVE TO SAY ABOUT US

Alistair Lewis
ALUMNI, DELHI PRIVATE SCHOOL, DUBAI
Gyanberry has provided me this opportunity to study at a German university. My experience with them allowed me to have a chance for a better future.

Dalia Aboukofa
ALUMNI, AL MAWAKEB SCHOOL
Gyanberry's university workshops are the best. It helped me gain all the information required for the admission and entrance exams. They also professionally helped me with the entire visa process. Anybody aiming to apply to university must visit them.

Ghazal Tannous
ALUMNI, ST. MARY'S CATHOLIC SCHOOL
The prep classes were super helpful, definitely if you're gonna go through the entire process, do the prep classes. The teachers are great, they compile everything into smaller bits and pieces of information that are easier to absorb and the support from Gyanberry is really amazing.

Hamza Quresh
ALUMNI, PAKISTAN EDUCATION ACADEMY, DUBAI
My experience with Gyanberry was very grateful. They helped me from start to end. From the application process up to the visa, they helped me.

Hima Kachroo
ALUMNI, THE MILLENNIUM SCHOOL
Entire credit goes to Gyanberry team. Gyanberry has been helpful from the very beginning and has guided me and my family through several admission procedures and finally got my admission into my dream university.

Lancelot Coutino
ALUMNI, EMIRATES FUTURE INTERNATIONAL ACADEMY
Gyanberry's prep classes are the best. It helped me revise all the portion which I have forgotten and all the tiny little things which I need to remember to pass the exam. Their services are really very helpful. I highly recommend Gyanberry consultants to each student.

Sriram Balasubramani
ALUMNI, ST. MARY'S CATHOLIC SCHOOL
We got to know about Gyanberry and it was our best decision ever that we got registered with them. They helped me with everything from day 1, it was fantastic and very realistic and very practical.

Muhammad Hassan
ALUMNI, THE OXFORD SCHOOL, DUBAI
Gyanberry's German class, it helped me a lot. The entire team has been very supportive. Their services are really very helpful. Start learning the German language and go ahead with Gyanberry. They are the best.

Pauline Isabelle Cabrera
ALUMNI, ST. MARY'S CATHOLIC SCHOOL
It was our best decision ever that we got registered with Gyanberry. The kind of information and help that we got from them that has really been like holding our hands throughout the day and they are always approachable, very responsive, anytime you try to write to them.

Puneet Manghnani
ALUMNI, INDIAN HIGH SCHOOL, DUBAI
My experience with Gyanberry has been great. They've helped me throughout the process like giving me tips about the university up to visa processing.

Sandra Abou Saad
ALUMNI, AL MAWAKEB SCHOOL
My experience with Gyanberry was very positive. From the moment I registered with them to apply to these universities till the time I got my acceptance letter, they've been very helpful.

Usama Taufiq
ALUMNI, ARAB UNITY SCHOOL
My experience with Gyanberry has been really good since I applied back in November. They have been very helpful with the application and they are very responsive to e-mails and calls.

Uzair Ghori
ALUMNI, THE WESTMINSTER SCHOOL, DUBAI
Gyanberry and its team are the BEST! They played a very important role in my career deciding point, by helping me choose which university I need to apply for my future studies.

Vaishak Nair
ALUMNI, INDIAN HIGH SCHOOL
My experience with Gyanberry is a wonderful experience. They helped me a lot in knowing about the university and they motivated me to study in Germany and helped me with the visa process. I would recommend this to other students because my seniors also recommend it to me.

Jaafar AI-Qazzaz
ALUMNI, RASHID AL-SALEH PRIVATE SCHOOL
Gyanberry was really helpful, they shared with us the questions, whatever they could, their past experiences from other students. I've been in contact with them while called, while emailed, and they were very nice about it.

Sidra Ali
ALUMNI, DELHI PRIVATE SCHOOL
I would recommend Gyanberry to anyone who wants to study abroad. They're with you every step of the way, starting from the admission procedures all the way up to obtaining your visa and everything. They also provide prep classes to prepare you for the entrance examination to any university and they're very helpful.

Taizeen Hans
ALUMNI, KURIAKOSE ELIAS SCHOOL
I realized soon after that I want to go abroad and Czech seem to be the best option and that's where I came across Gyanberry. They're very huge and very important in my career deciding point, in helping me choose which university I have to apply for.