Middlesex University London
Looking to study in UK? Study in London at one of the best universities in UK, Middlesex University London. To begin with, Middlesex University has 4 global campuses in London, Dubai, Malta and Mauritius. Additionally, the university operates 17 regional support services across the globe with over 40,000 students studying worldwide. Furthermore, the university is ranked among the 15 top universities in the world. Also, students get the privilege of becoming a part of 1,50,000+ strong network of Middlesex alumni spanning across the globe.
On the other hand, Middlesex University has is history dating 141 years back to 1878. In the first place, Middlesex University has its roots tied to St. Katherine's College, one of Britain's best teacher training institutes. Back then, Middlesex University was the epicenter of some of the iconic institutions such as Hornsey College of Art which functioned even during World War II. Almost 95 years later since its foundation, Middlesex University witnessed one of the prominent Students Union sit-in. That is to say, the sit-in demonstrated how the student body ran functionaries of the university with efficiency and energy thereby repairing and redeveloping older spaces. The sit-in movement subsequently showcased the way for the rights of all students. In addition, Middlesex University London has a long history of research and development. For instance, during the early phase of its establishment, Professor Ambrose Fleming worked on thermionic valve which was subsequently used to build Colossus, the world's first electronic computer. Also, Peter Johns invented Argentium Silver at Middlesex University, one of the most significant developments to modern day silver. Consequently, Middlesex University draws its inspiration for quality education, research and development from its founding members, institutions, professors and staff.

MIDDLESEX UNIVERSITY LONDON
Why choose Middlesex University London?
Learning & Development
Looking to study in UK? In the first place, Middlesex University operates on 6-fold functionary that drives career excellence in all aspects of university life and jobs thereafter. Firstly, the strategies for Middlesex University include inspiring and nurturing young talents in addressing global issues and challenges thereby upskilling the workforce for the future. Secondly, Middlesex University functions on the primary principle of creating highly employable graduates. Speaking about this, Middlesex London is one of the best universities in UK that where students benefit from practice-based learning model. That is to say, students get to learn and develop skills based on experiencing hands-on practical approach of academic theories and research. Subsequently, Middlesex University graduates become employable as soon as they step out of university campus. As a result, Middlesex London graduates get the experience to adapt as per the ever-changing environment thereby developing in them the ability to think and innovate. Besides, it is one of the best universities in UK where undergraduate and foundation year students are mentored by personal tutors tailored to develop and improve individual skills.
Research, International Collaborations & Partnerships
In addition, Middlesex University works in partnership and collaboration with the best universities in UK and the world at large. The university additionally has collaboration with industries, business organizations and enterprises working towards identifying, understanding, addressing and delivering solutions to global problems. Not only science and technology, Middlesex University also works tirelessly in research activities on all major spectrum of higher education such as Business, Arts, Humanities, Health, Justice, Sustainability and Environment, for instance. Evidently, the university maintains strong relations with its community of international researchers in identifying and solving issues pertaining to global problems. As a result, any student approaching Middlesex University can find highest standards of integrity and ethics within its research culture. As an illustration to its impact on society, Middlesex University received the award titled best modern university in London for research power. In addition, the university shares ideas and glory with the international community, on scientific and research achievements through their blogs and articles. Middlesex University London also runs a powerful knowledge transfer and exchange program with leading industries and top universities in the world. As a result, students get opportunities to research, work and deliver solutions to practical projects pertaining to modern topics and problems.
Infrastructure & Student Life
In comparison to other top universities in UK, Middlesex University excels on all points in terms of quality and standards of living. That is to say, students get to experience world class infrastructures and one of the biggest and best campuses in London. In other words, students get all opportunities and try and learn new things, explore diverse opportunities, participate in cultural activities and even learn foreign languages. In addition, the university runs over 85 clubs, societies and groups within the campus. From basketball to gospel choir to advocating students' rights, Middlesex University has got everything that any student might need to sustain a healthy and growing life. The university additionally runs various events on campus such as music, films screening, quiz nights, comedy, for instance. In short, students get to find themselves involved in one event or the other right from Freshers' Week to the end of the term. Not only events and culture, Middlesex University extends support to all students to do better on respective degree programs and boost job prospects. Most importantly, the university guides all students, especially international students in finding part time job opportunities to both on- and off- campus that fit around studies and holidays.
Study Abroad Scholarships
Most importantly, Middlesex University Erasmus+ program which is one of the best funded education program that supports exchange and work placement opportunities throughout Europe and the world at large. That is to say, Middlesex London students can opt for work placements abroad as a part of their degree course or even after graduation. In addition, the university offers various study abroad scholarships to international students. Students need to inquire at the time of application and get details on diverse study abroad scholarships that the university grants. Furthermore, depending upon the family income, students may also seek monetary help from government or university grants committee.
Student Accommodation
Finally, the international office of Middlesex University London has all information regarding accommodation and living standards. All a student needs to do is approach the help desk and get everything sorted. In short, the university helps in finding the right accommodation under the budget specified. Middlesex University has their own accommodation facilities along with halls shared with other universities.
What programs are offered by Middlesex University London?
The university offers degree programs for
Foundation Year in
Visual Arts, Arts & Design, 3D Design.
Fashion Designing.
Business.
Computing & Engineering.
Media.
Science.
Law & Social Sciences.
Performing Arts.
Psychology.
Sport.
Bachelor degree programs in
BA – 3D Animation & Games, Photography, Product Design, Accounting & Finance.
BA – Fashion Communication & Styling, Fashion Design, Fashion Textile, Fine Arts.
BA – Graphic Design. Illustration, Interior Architecture, Interior Design, Visual Effects.
BA – Business Management – Finance, Human Resource, Innovation & Entrepreneurship.
BA – Business Management – Marketing, Supply Chain & Logistics,Project Management.
BA – International Business, Creative Writing with Journalism, English.
BA – Advertising, Public Relations & Branding, Digital Media, Television & Film.
BA – International Politics & Law, LLB Commercial, LLB Law.
BSc – Architectural Technology, Banking & Finance, Business Accounting, Economics.
BSc – Cyber Security & Digital Forensics, Business Information Systems, Computer Science, Healthcare Science.Media Physiology, Public Health, Veterinary Nursing with Foundation Year, Biochemistry, Biology & Environmental Science.
BSc – Information Technology & Business Information Systems, Mathematics with Computing, Business Analytics, Networking. Nursing – Adult / Child / Mental Health, Medical Biochemistry, Medical Physiology, Neuroscience.
BSc – Advanced Pilot Aviation, Sport.
BEng – Product Design, Computer Communication & Networks, Computer Systems, Robotics, Design Engineering, Electronic Engineering, Mechatronics, Biomedical Engineering.
Master Degree Program in
Arts & Design Research.
MA – Fashion Designing, Interior Architecture & Design, Photography.
MA – Art & Social Practice, Fine Art, Print Marketing, Graphic Design, Film.
MA – Arts Management, Classical Music Business, Creative Technology.
MA – International Business Management with integrated placement, Social Work.
MA – Writing for creative and professional practice. Higher Education.Global Governance & Sustainable Development.
MA – Creative Entrepreneurship (Media / Music), Leading Inclusive Education.
MA – LLM Law.
MBA – Global Online, Oil & Gas, MBA with integrated placement.
MBA – Pharmaceutical Management, Shipping & Logistics.
MSc – Banking & Finance, Financial Management, Investment & Finance.
MSc – Global Supply Chain Management with integrated placement, Media.
MSc – Innovation Management & Entrepreneurship, Marine Operations.
MSc – Transdisciplinary Practice, Behavioral Economics in Action. Computer Networks
MSc – Cooperative Intelligent Transport Systems, Cyber Security & Pen Testing.
MSc – Network Management & Cloud Computing, Telecommunication Engineering, Computer Science, Creative Technology, Mathematics with computing.
MSc – Cybercrime and Digital Investigation, Data Science, Electronic Security and Digital Forensics, Robotics, Mechatronics System Engineering, Engineering Management.
MSc – Applied Statistics, Financial Mathematics, Operational Research, Media Management. Creative Technology. Occupational Health Safety and Environmental Management
MSc – Oncology by Research, Cardiac Ultrasound, Nursing (Mental Health), Midwifery Studies, Applied Genomics, Cognitive Neuroscience, Medical Genomics, Biomedical Science, Cancer Biomarkers & Therapeutics.
MEng – Product Design.
What is the tution fees for studying in Middlesex University London?
Approximate tuition fees of various courses for Foundation Year, Bachelors and Masters program may range in between 17260 USD / 63500 Dirhams / 1221000 INR to 24750 USD / 91000 Dirhams / 1750000 INR per annum.
How to apply for admission to Middlesex University London?
The requirements differ based on students' academic background. Apply Now to know further information on application details, admission requirements, transcripts/marksheet evaluation, visa process and other important guidelines.
Testimonials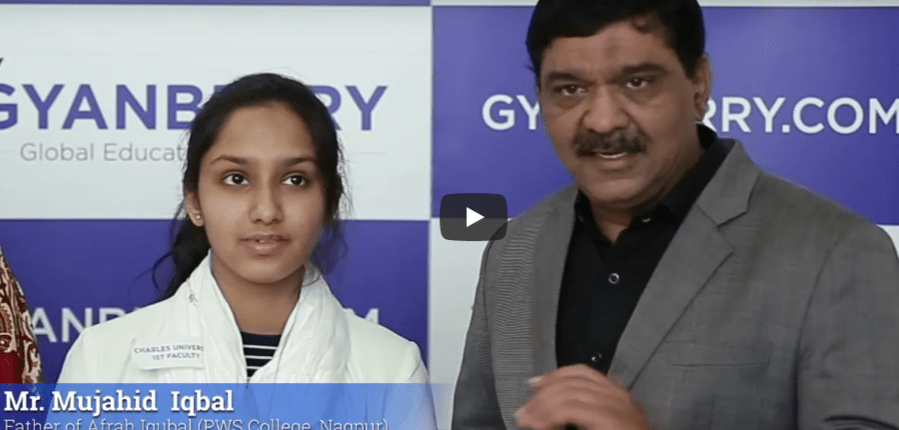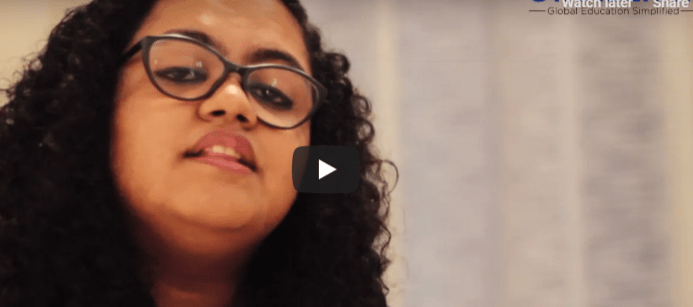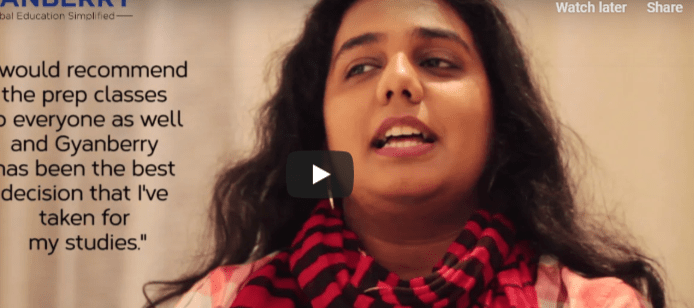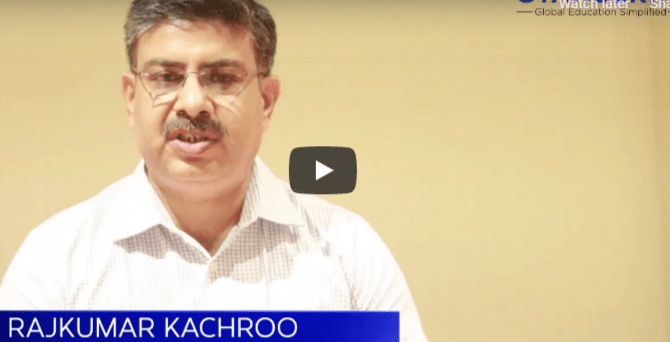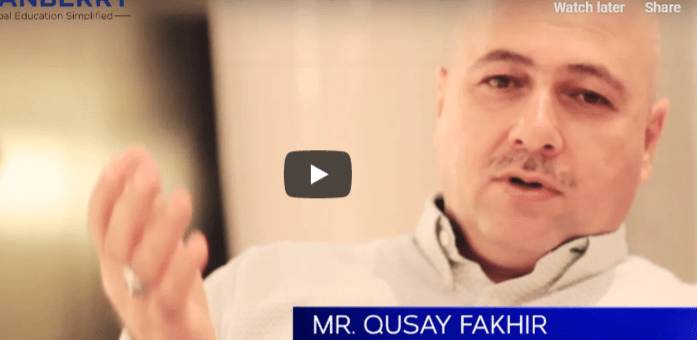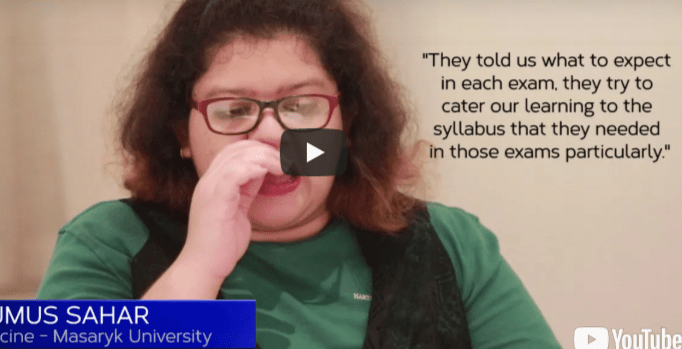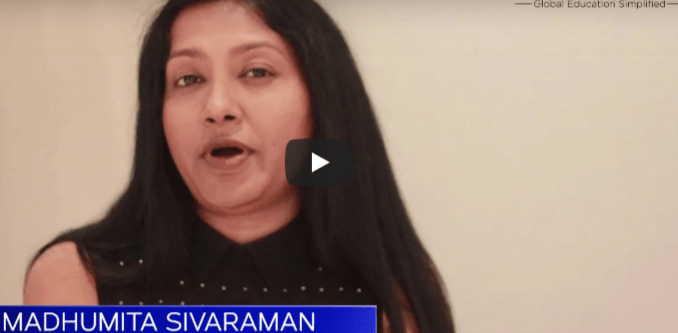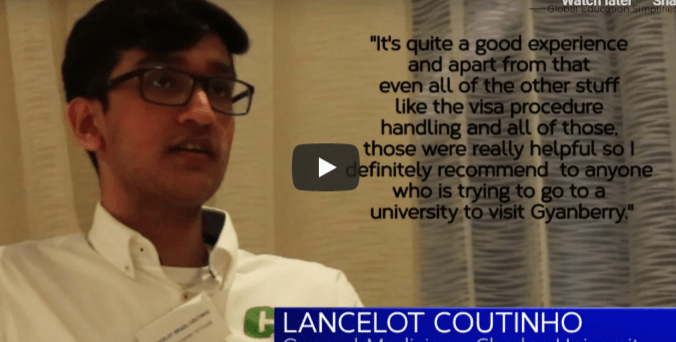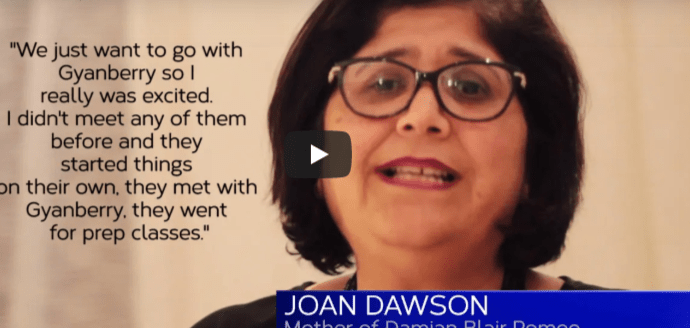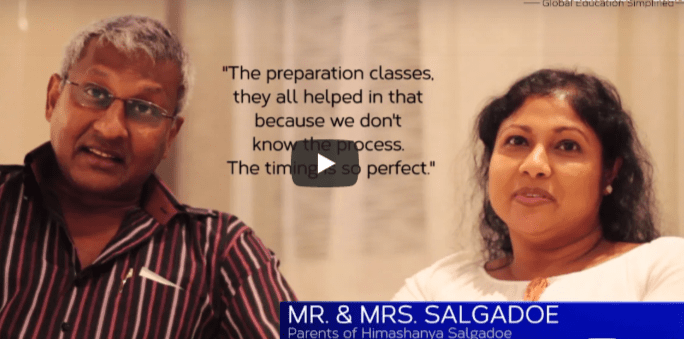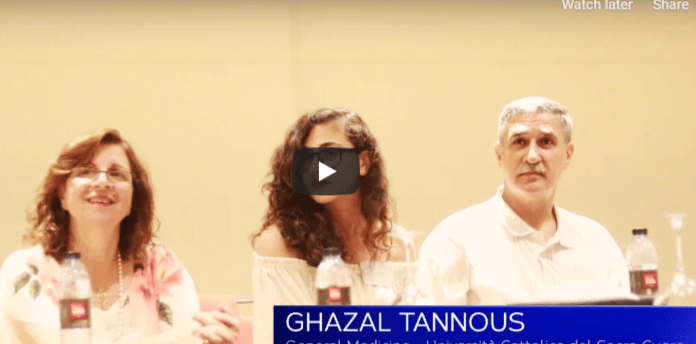 WHAT OUR STUDENTS HAVE TO SAY ABOUT US

Alistair Lewis
ALUMNI, DELHI PRIVATE SCHOOL, DUBAI
Gyanberry has provided me this opportunity to study at a German university. My experience with them allowed me to have a chance for a better future.

Dalia Aboukofa
ALUMNI, AL MAWAKEB SCHOOL
Gyanberry's university workshops are the best. It helped me gain all the information required for the admission and entrance exams. They also professionally helped me with the entire visa process. Anybody aiming to apply to university must visit them.

Ghazal Tannous
ALUMNI, ST. MARY'S CATHOLIC SCHOOL
The prep classes were super helpful, definitely if you're gonna go through the entire process, do the prep classes. The teachers are great, they compile everything into smaller bits and pieces of information that are easier to absorb and the support from Gyanberry is really amazing.

Hamza Quresh
ALUMNI, PAKISTAN EDUCATION ACADEMY, DUBAI
My experience with Gyanberry was very grateful. They helped me from start to end. From the application process up to the visa, they helped me.

Hima Kachroo
ALUMNI, THE MILLENNIUM SCHOOL
Entire credit goes to Gyanberry team. Gyanberry has been helpful from the very beginning and has guided me and my family through several admission procedures and finally got my admission into my dream university.

Lancelot Coutino
ALUMNI, EMIRATES FUTURE INTERNATIONAL ACADEMY
Gyanberry's prep classes are the best. It helped me revise all the portion which I have forgotten and all the tiny little things which I need to remember to pass the exam. Their services are really very helpful. I highly recommend Gyanberry consultants to each student.

Sriram Balasubramani
ALUMNI, ST. MARY'S CATHOLIC SCHOOL
We got to know about Gyanberry and it was our best decision ever that we got registered with them. They helped me with everything from day 1, it was fantastic and very realistic and very practical.

Muhammad Hassan
ALUMNI, THE OXFORD SCHOOL, DUBAI
Gyanberry's German class, it helped me a lot. The entire team has been very supportive. Their services are really very helpful. Start learning the German language and go ahead with Gyanberry. They are the best.

Pauline Isabelle Cabrera
ALUMNI, ST. MARY'S CATHOLIC SCHOOL
It was our best decision ever that we got registered with Gyanberry. The kind of information and help that we got from them that has really been like holding our hands throughout the day and they are always approachable, very responsive, anytime you try to write to them.

Puneet Manghnani
ALUMNI, INDIAN HIGH SCHOOL, DUBAI
My experience with Gyanberry has been great. They've helped me throughout the process like giving me tips about the university up to visa processing.

Sandra Abou Saad
ALUMNI, AL MAWAKEB SCHOOL
My experience with Gyanberry was very positive. From the moment I registered with them to apply to these universities till the time I got my acceptance letter, they've been very helpful.

Usama Taufiq
ALUMNI, ARAB UNITY SCHOOL
My experience with Gyanberry has been really good since I applied back in November. They have been very helpful with the application and they are very responsive to e-mails and calls.

Uzair Ghori
ALUMNI, THE WESTMINSTER SCHOOL, DUBAI
Gyanberry and its team are the BEST! They played a very important role in my career deciding point, by helping me choose which university I need to apply for my future studies.

Vaishak Nair
ALUMNI, INDIAN HIGH SCHOOL
My experience with Gyanberry is a wonderful experience. They helped me a lot in knowing about the university and they motivated me to study in Germany and helped me with the visa process. I would recommend this to other students because my seniors also recommend it to me.

Jaafar AI-Qazzaz
ALUMNI, RASHID AL-SALEH PRIVATE SCHOOL
Gyanberry was really helpful, they shared with us the questions, whatever they could, their past experiences from other students. I've been in contact with them while called, while emailed, and they were very nice about it.

Sidra Ali
ALUMNI, DELHI PRIVATE SCHOOL
I would recommend Gyanberry to anyone who wants to study abroad. They're with you every step of the way, starting from the admission procedures all the way up to obtaining your visa and everything. They also provide prep classes to prepare you for the entrance examination to any university and they're very helpful.

Taizeen Hans
ALUMNI, KURIAKOSE ELIAS SCHOOL
I realized soon after that I want to go abroad and Czech seem to be the best option and that's where I came across Gyanberry. They're very huge and very important in my career deciding point, in helping me choose which university I have to apply for.