Novgorod State University
Looking to study in Russia? Study abroad at one of the best Russian Universities, Novgorod State University, Russia. Novgorod State University named after Yaroslav the Wise was founded in 1918. Over the years of its more centuries-old existence, the University has undergone many changes, the last of which was the merger in 1993 of the three oldest higher educational institutions of Novgorod the Great – polytechnic, pedagogical, agricultural. Novgorod State University is one of the oldest and best universities in the North-West Federal District and it follows the traditions of higher classical education. Novgorod State University houses 9000 students, 1100 professors across 78 programs in 22 faculties.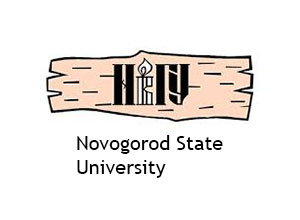 Why choose Novgorod State University?
Looking to study in Russia? Study abroad at one of the top Russian universities, Novgorod State University. You will receive a state diploma indicating higher education with an indication of the degree / qualification and specialty recognized in any country in the world. A graduate, if desired, can receive an additional document – the "Diploma Supplement", which allows him to obtain the equivalence of a diploma in any country in the world for continuing education or employment. More than 70% of the scientific and pedagogical staff of the University have titles and degrees. Employees of the Novgorod State University regularly participate in international academic mobility programs, internships and conferences abroad, which allows them to maintain an active scientific dialogue with foreign colleagues, adopt teaching methods, and share professional experience with them. Foreign colleagues are also frequent guests at the University. Novgorod State University has connections with foreign universities and refers to this as an important strategic activity. At present, Novgorod State University cooperates with 74 universities and international organizations from 23 countries. The University is actively involved in programs such as Campus Europe, Erasmus+, FIRST and others. These and other initiatives allow on a regular basis to receive and send students, undergraduates and postgraduate students of the university to the included study abroad.
The key annual event in the framework of international activities is the Week of International Cooperation, which has become in several years a platform for exchanging views with foreign partners, within the framework of which there are scientific and practical conferences and cultural events with the participation of Russian and foreign students (festivals, round tables, familiarity with the kitchens of the peoples of the world).
The activities of the Novgorod State University are aimed at training specialists with modern competitive competencies in the labor market. The university promotes active research work of students, for this purpose well-equipped training classes and research laboratories have been created. Modern computer classes, multimedia studios, equipment for presentations – all this provides a comfortable and effective learning process. As a participant in various international educational agreements, Novgorod State University regularly invites students and university teachers to participate in competitions for scholarships and grants, as well as competitions to join academic mobility programs abroad. As part of the development of innovation, the University successfully employs small innovative enterprises that employ professors, employees, graduate students and students. Training at the University assumes the successful development of both the theoretical basis of the profession and the acquisition of applied skills. For this purpose, all conditions have been created at Novgorod State University, an extensive professional base of contacts with large enterprises and cultural institutions is used, where students can consolidate their knowledge and acquire new practical skills. Particular attention in the international activities of the university is given to the educational and production practices of university students abroad.
The university has comfortable hostels. In each building there are free Wi-Fi, a sports hall, halls for rest. The benevolent atmosphere and the feeling of a united unified university family help foreign students maintain a positive attitude away from their relatives. At Novgorod University, students are offered great opportunities for social activity and creative self-realization. You can take part in the activities of the Student Council, labor squads and a developed volunteer movement. You can find a lesson in the center of culture and leisure. The sports club of the University unites 32 sections in 24 kinds of sports: volleyball, basketball, rugby, football, mini-football, athletics, big and table tennis, powerlifting, mountaineering, tourism, sambo, Greco-Roman wrestling, etc. Classes and trainings are held in the sports and sports complex, which is considered one of the best in the Northwest, the Volna Stadium, Manege, 13 gyms, 3 gyms, 3 football fields, 2 ski bases. The university has sufficient experience and knowledge to provide all the necessary support for foreign students on educational and everyday issues. A special working group on the harmonization of inter-ethnic and inter-confessional relations helps to give due attention to foreign students.
What programs are offered by Novgorod State University?
Novgorod State University offers a Bachelor Degree Program in General Medicine.
What is the tution fees for studying in Novgorod State University?
Approximate tuition fees is 3960 USD / 14550 Dirham / 280000 INR per annum.
How to apply for admission to Novgorod State University?
The requirements differ based on the students' academic background. Apply Now to know further information on application details, admission requirements, transcripts/marksheet evaluation, visa process and other important guidelines.
Testimonials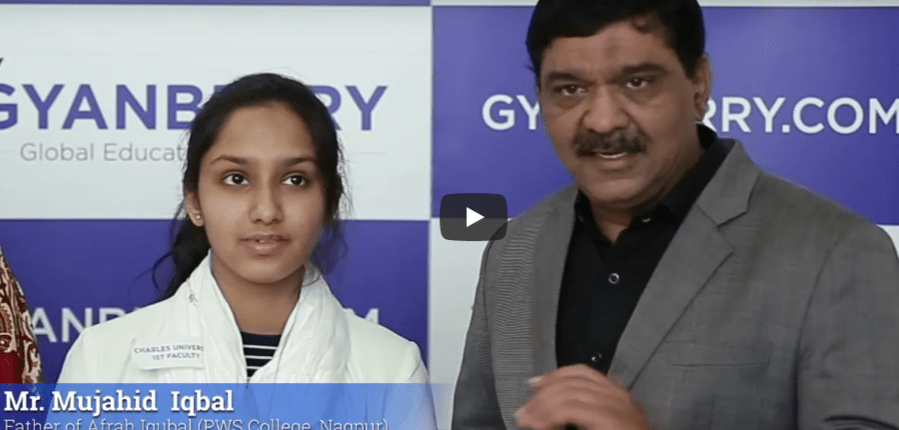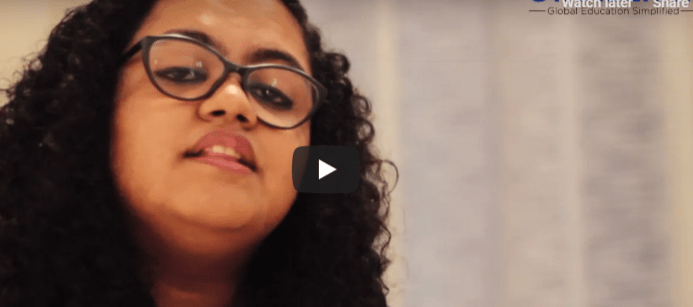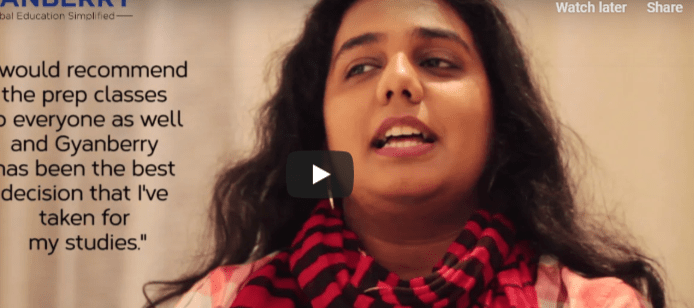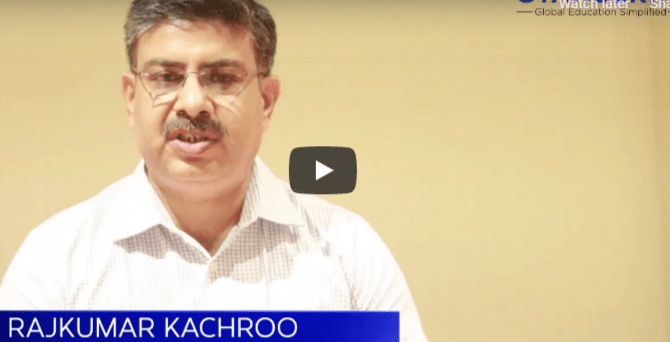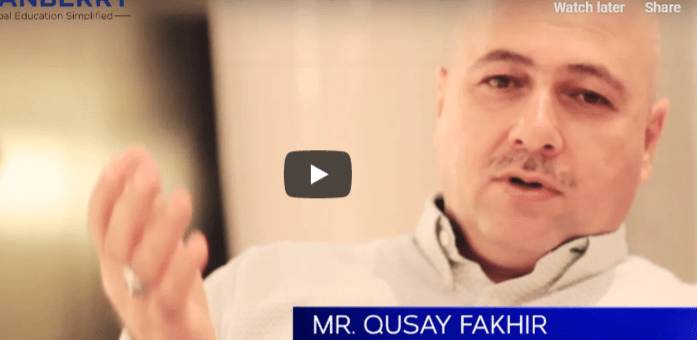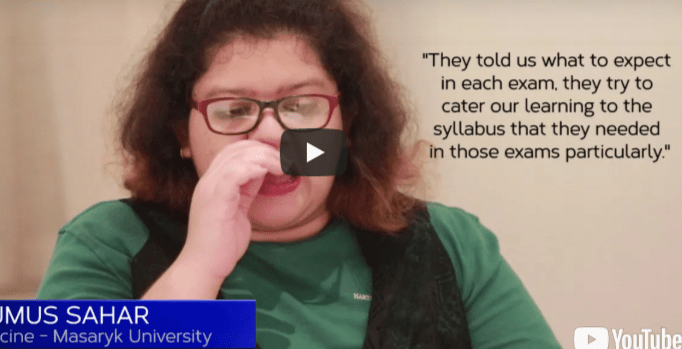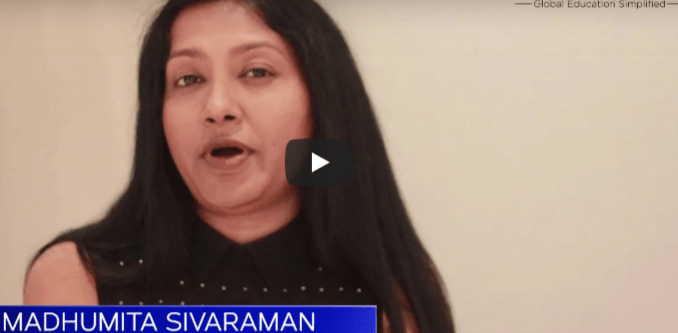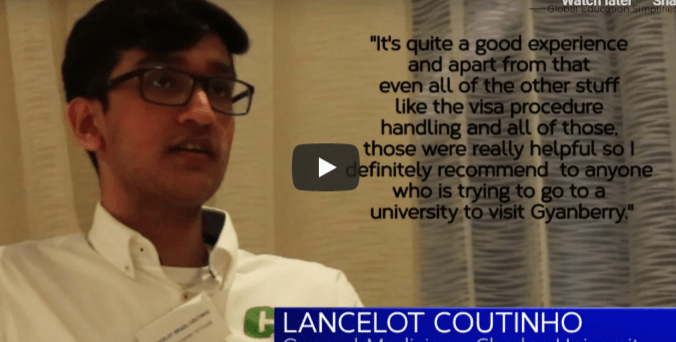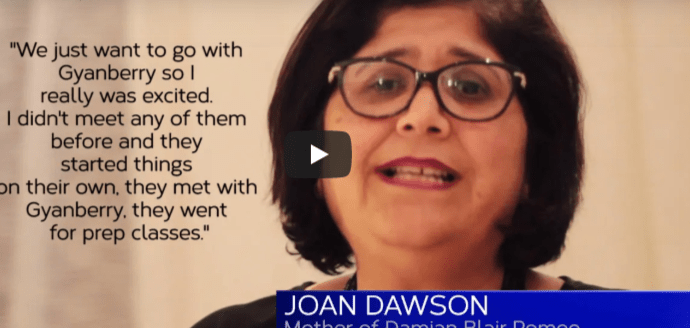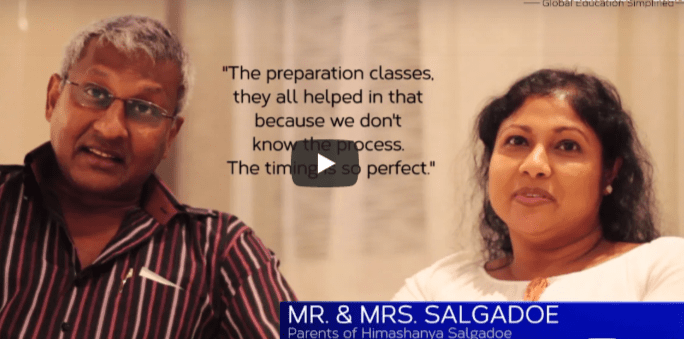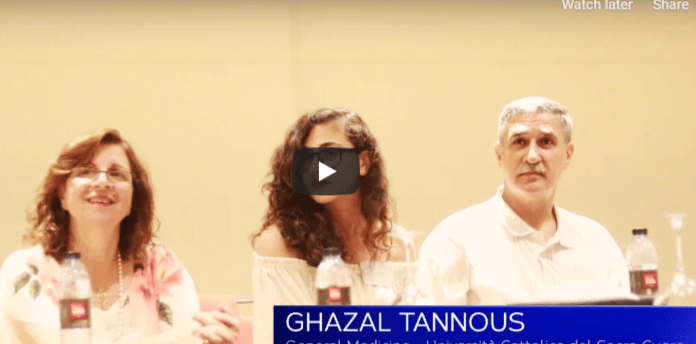 WHAT OUR STUDENTS HAVE TO SAY ABOUT US

Alistair Lewis
ALUMNI, DELHI PRIVATE SCHOOL, DUBAI
Gyanberry has provided me this opportunity to study at a German university. My experience with them allowed me to have a chance for a better future.

Dalia Aboukofa
ALUMNI, AL MAWAKEB SCHOOL
Gyanberry's university workshops are the best. It helped me gain all the information required for the admission and entrance exams. They also professionally helped me with the entire visa process. Anybody aiming to apply to university must visit them.

Ghazal Tannous
ALUMNI, ST. MARY'S CATHOLIC SCHOOL
The prep classes were super helpful, definitely if you're gonna go through the entire process, do the prep classes. The teachers are great, they compile everything into smaller bits and pieces of information that are easier to absorb and the support from Gyanberry is really amazing.

Hamza Quresh
ALUMNI, PAKISTAN EDUCATION ACADEMY, DUBAI
My experience with Gyanberry was very grateful. They helped me from start to end. From the application process up to the visa, they helped me.

Hima Kachroo
ALUMNI, THE MILLENNIUM SCHOOL
Entire credit goes to Gyanberry team. Gyanberry has been helpful from the very beginning and has guided me and my family through several admission procedures and finally got my admission into my dream university.

Lancelot Coutino
ALUMNI, EMIRATES FUTURE INTERNATIONAL ACADEMY
Gyanberry's prep classes are the best. It helped me revise all the portion which I have forgotten and all the tiny little things which I need to remember to pass the exam. Their services are really very helpful. I highly recommend Gyanberry consultants to each student.

Sriram Balasubramani
ALUMNI, ST. MARY'S CATHOLIC SCHOOL
We got to know about Gyanberry and it was our best decision ever that we got registered with them. They helped me with everything from day 1, it was fantastic and very realistic and very practical.

Muhammad Hassan
ALUMNI, THE OXFORD SCHOOL, DUBAI
Gyanberry's German class, it helped me a lot. The entire team has been very supportive. Their services are really very helpful. Start learning the German language and go ahead with Gyanberry. They are the best.

Pauline Isabelle Cabrera
ALUMNI, ST. MARY'S CATHOLIC SCHOOL
It was our best decision ever that we got registered with Gyanberry. The kind of information and help that we got from them that has really been like holding our hands throughout the day and they are always approachable, very responsive, anytime you try to write to them.

Puneet Manghnani
ALUMNI, INDIAN HIGH SCHOOL, DUBAI
My experience with Gyanberry has been great. They've helped me throughout the process like giving me tips about the university up to visa processing.

Sandra Abou Saad
ALUMNI, AL MAWAKEB SCHOOL
My experience with Gyanberry was very positive. From the moment I registered with them to apply to these universities till the time I got my acceptance letter, they've been very helpful.

Usama Taufiq
ALUMNI, ARAB UNITY SCHOOL
My experience with Gyanberry has been really good since I applied back in November. They have been very helpful with the application and they are very responsive to e-mails and calls.

Uzair Ghori
ALUMNI, THE WESTMINSTER SCHOOL, DUBAI
Gyanberry and its team are the BEST! They played a very important role in my career deciding point, by helping me choose which university I need to apply for my future studies.

Vaishak Nair
ALUMNI, INDIAN HIGH SCHOOL
My experience with Gyanberry is a wonderful experience. They helped me a lot in knowing about the university and they motivated me to study in Germany and helped me with the visa process. I would recommend this to other students because my seniors also recommend it to me.

Jaafar AI-Qazzaz
ALUMNI, RASHID AL-SALEH PRIVATE SCHOOL
Gyanberry was really helpful, they shared with us the questions, whatever they could, their past experiences from other students. I've been in contact with them while called, while emailed, and they were very nice about it.

Sidra Ali
ALUMNI, DELHI PRIVATE SCHOOL
I would recommend Gyanberry to anyone who wants to study abroad. They're with you every step of the way, starting from the admission procedures all the way up to obtaining your visa and everything. They also provide prep classes to prepare you for the entrance examination to any university and they're very helpful.

Taizeen Hans
ALUMNI, KURIAKOSE ELIAS SCHOOL
I realized soon after that I want to go abroad and Czech seem to be the best option and that's where I came across Gyanberry. They're very huge and very important in my career deciding point, in helping me choose which university I have to apply for.