Riga Stradins University
Looking to study in Europe? Study abroad at one of the best European Universities, Riga Stradins University, Latvia. It is a modern, prestigious university, recognized in Europe and worldwide with a human as its main value. It is in constant endeavour to prepare highly qualified research staff, support outstanding science and effective transfer of technology to promote innovation and increase the global competitiveness of Riga Stradins University. Its long term strategic objective is to become a research university, recognized in Europe and worldwide, a global intellectual activity center. Riga Stradins University offers and implements comprehensive academic and professional education, as well as research work opportunities in the following main sectors – medicine, health and social care, pedagogy, social sciences and natural sciences.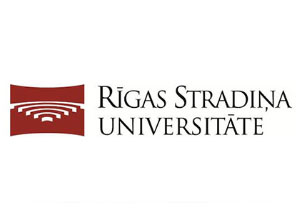 Why Choose This University?
Looking to study in Latvia? Study abroad at one of the best medical schools, Riga Stradins University, Latvia. The university uses a modern quality improvement approach to ensuring high study and research quality, focused on continuous improvement and development of the University in pursuit of excellence. Riga Stradins University quality policy is based upon the strategy and values of the University and it includes three basic principles: a student-centered approach, partnership and quality. In October 2017 the quality management system of Riga Stradins University was re-certified in accordance with standard ISO 9001:2015, which confirms that as a result of the joint work of its employees and students the University has been continuously improving, developing its management system, striving for excellence and enhancing the quality of education, continuing to integrate into the single European Higher Education Area. Riga Stradins University, as a socially responsible employer, cares about the environment and implements a sustainable, energy-efficient policy, applies energy-efficient solutions and ensures achievement of energy efficiency goals. In 2017 Riga Stradins University received an international ISO 50001 certificate confirming that the RSU energy management system is certified in accordance with the requirements of this standard. With the introduction of the energy management system, Riga Stradins University has committed itself to introducing energy-efficiency solutions, which is the basis for rational and efficient energy use and, in the long run, will ensure a reduction in the total energy consumption of the university.
In the modern age, it is more and more important to encourage the collaboration between scientists and businessmen for the mutual development of products, which is why Riga Stradins University, with the aid of the European Regional Development Fund (ERDF), founded the TTO in September of 2008. The goal of Technology Transfer Office (TTO) activities is to be systematically aware of the competencies of Riga Stradins University (RSU) scientific units, to encourage knowledge and technology transfer activities and the commercialization of research results. To exemplify some of the achievements, Riga Stradins University (RSU) has developed an innovative genetic test that allows to identify known frequent clinically important genetic mutations for both men and women in a single test kit that includes mutations for precision medicine and carrier testing. The method can be used in any standardized molecular biology laboratory and result is obtained within one day.
During your studies at RSU you can also study abroad. Erasmus+ is a great opportunity to spend between 3 and 12 months in another European country, and have it count towards your degree. You get to experience another culture and a new way of looking at your subject. ERASMUS is the EU education and training program enabling students to study abroad. Through ERASMUS, university students have a chance to go to other European universities to study, thus contributing to their qualifications, experience and understanding of different environments and cultures. The goal of the ERASMUS student mobility is to enable students to benefit educationally, linguistically and culturally from the experience of learning in other European countries, to promote cooperation between institutions and to enrich the educational environment of host institutions and to contribute to the development of a pool of well-qualified, open-minded and internationally experienced young people as future professionals. More than 4000 higher education institutions in 33 countries (all EU member states as well as Iceland, Liechtenstein, Norway, Turkey, Croatia and the FYR of Macedonia) are involved in ERASMUS activities. Periods abroad can last from 3 to 12 months.
The World Health Organization (WHO) Depository Library in Latvia is one of the departments of Riga Stradins University Library. The Depository Library contains materials on WHO worldwide health activities, WHO bulletins, laws and regulations, statistical data, reports and publications on AIDS and its control, alcoholism and smoking, cardiovascular diseases, environmental and societal issues, maternal and child health, oncological and infectious diseases, mental health, nutrition and food safety, water supply and sewage and other health, environmental and social issues. The Red Cross Medical College Library of Riga Stradins University (RSU) was added to RSU Library on June 1, 2011. The functions of the College Library are provided by the RSU Library Information Center for Latvian Health Care Professionals with literature, information resources and services for the College's academic staff and students. The objectives and tasks of the Riga Stradins University Library Information Center for Latvian Health Care Professionals are to support the delivery of high quality and competitive academic and professional education, research careers in the medical, health and social sciences through the organization and development of library services, including Inter-library Lending (SBA) and International Interlibrary Lending (SSBA) also a collection of information sources, with the introduction of the latest information technologies.
Riga Stradins University has a student hostel in Riga at Mārupes iela, not far from Pauls Stradiņš Clinical University Hospital (Hostel Āgenskalns). A new hostel, located near the RSU main building on Dzirciema iela was opened at 5 Dārza iela in December 2017 (Hostel Dzirciems). Students may choose rooms in the student hostel based on their needs and financial means. The rooms and cost may be split among two or three people.
Riga Stradins University offers Bachelor Degree Programs in
Medicine,
Dentistry,
Nursing,
Occupational Therapy,
Pharmacy,
Physiotherapy.
Approximate tuition fees for various degree programs range in between 8871 USD / 32580 Dirham / 628820 INR to 13310 USD / 48875 Dirham / 943590 INR per annum.
The requirements differ based on students' academic background. Apply Now to know further information on application details, admission requirements, transcripts/marksheet evaluation, visa process and other important guidelines.
Testimonials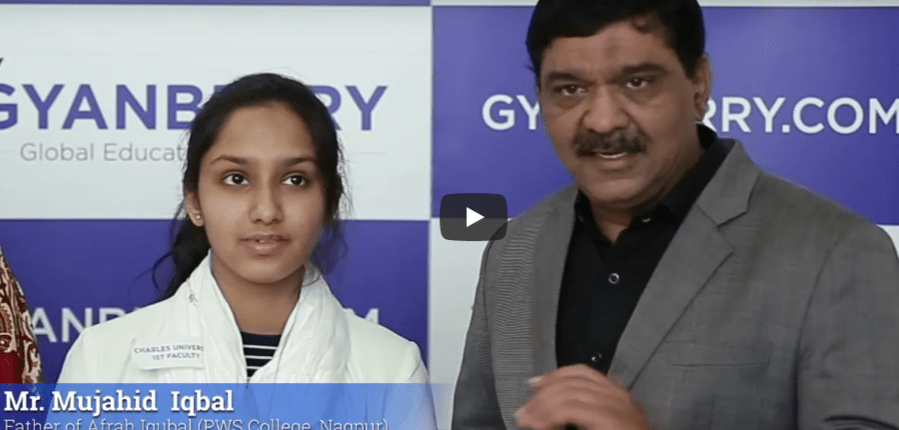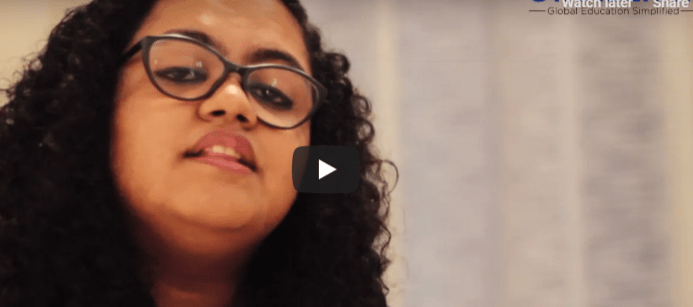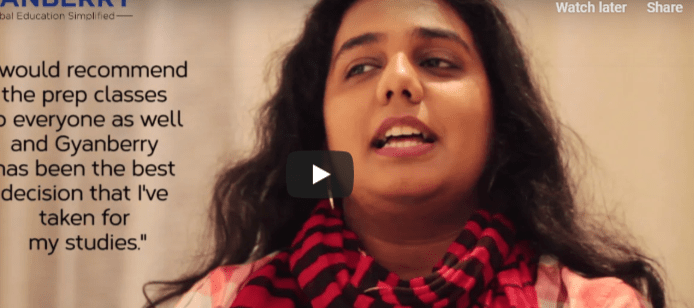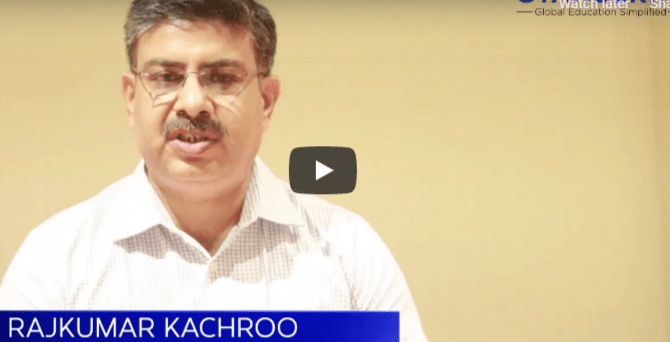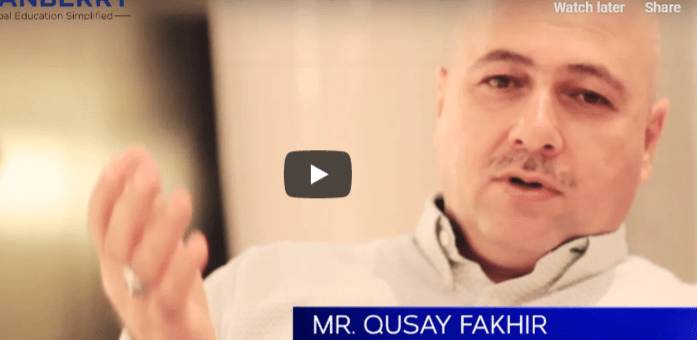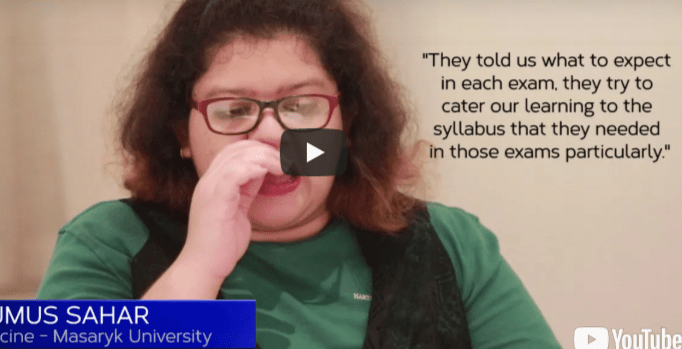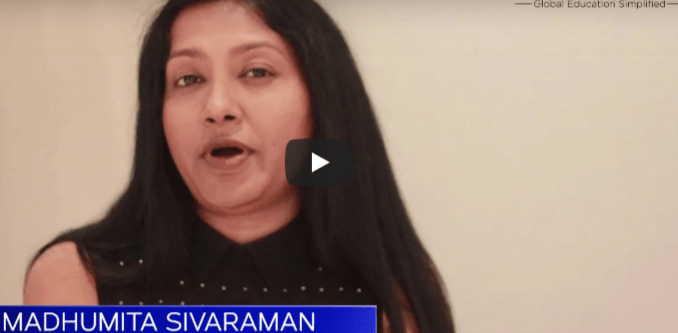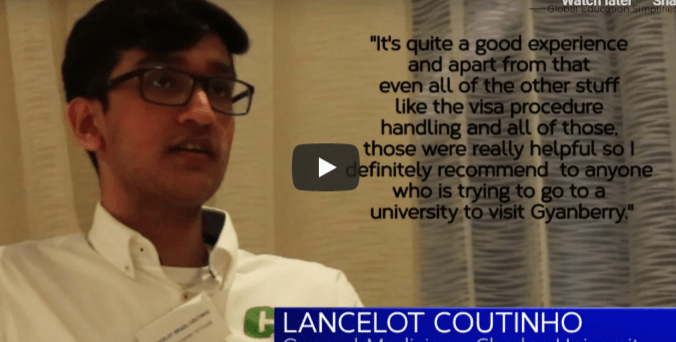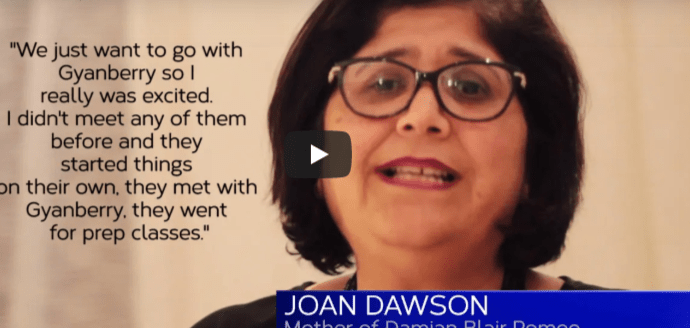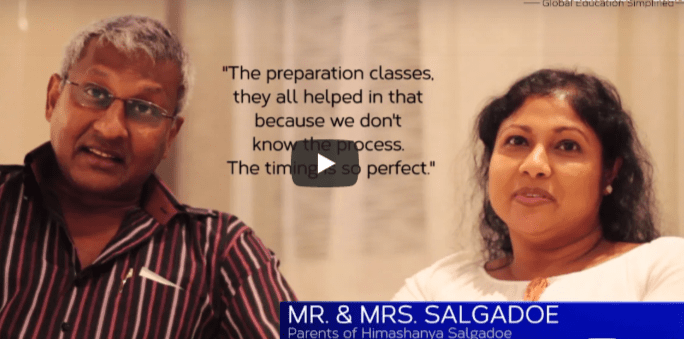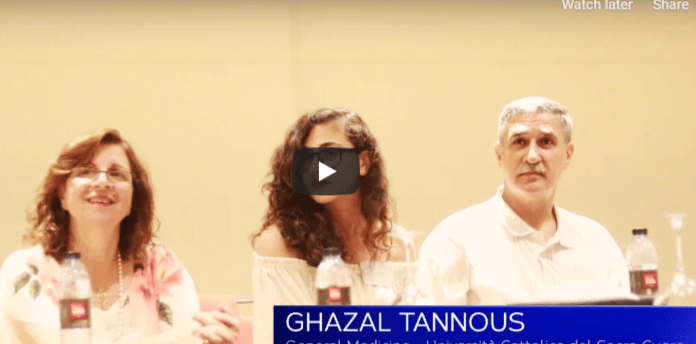 WHAT OUR STUDENTS HAVE TO SAY ABOUT US

Alistair Lewis
ALUMNI, DELHI PRIVATE SCHOOL, DUBAI
Gyanberry has provided me this opportunity to study at a German university. My experience with them allowed me to have a chance for a better future.

Dalia Aboukofa
ALUMNI, AL MAWAKEB SCHOOL
Gyanberry's university workshops are the best. It helped me gain all the information required for the admission and entrance exams. They also professionally helped me with the entire visa process. Anybody aiming to apply to university must visit them.

Ghazal Tannous
ALUMNI, ST. MARY'S CATHOLIC SCHOOL
The prep classes were super helpful, definitely if you're gonna go through the entire process, do the prep classes. The teachers are great, they compile everything into smaller bits and pieces of information that are easier to absorb and the support from Gyanberry is really amazing.

Hamza Quresh
ALUMNI, PAKISTAN EDUCATION ACADEMY, DUBAI
My experience with Gyanberry was very grateful. They helped me from start to end. From the application process up to the visa, they helped me.

Hima Kachroo
ALUMNI, THE MILLENNIUM SCHOOL
Entire credit goes to Gyanberry team. Gyanberry has been helpful from the very beginning and has guided me and my family through several admission procedures and finally got my admission into my dream university.

Lancelot Coutino
ALUMNI, EMIRATES FUTURE INTERNATIONAL ACADEMY
Gyanberry's prep classes are the best. It helped me revise all the portion which I have forgotten and all the tiny little things which I need to remember to pass the exam. Their services are really very helpful. I highly recommend Gyanberry consultants to each student.

Sriram Balasubramani
ALUMNI, ST. MARY'S CATHOLIC SCHOOL
We got to know about Gyanberry and it was our best decision ever that we got registered with them. They helped me with everything from day 1, it was fantastic and very realistic and very practical.

Muhammad Hassan
ALUMNI, THE OXFORD SCHOOL, DUBAI
Gyanberry's German class, it helped me a lot. The entire team has been very supportive. Their services are really very helpful. Start learning the German language and go ahead with Gyanberry. They are the best.

Pauline Isabelle Cabrera
ALUMNI, ST. MARY'S CATHOLIC SCHOOL
It was our best decision ever that we got registered with Gyanberry. The kind of information and help that we got from them that has really been like holding our hands throughout the day and they are always approachable, very responsive, anytime you try to write to them.

Puneet Manghnani
ALUMNI, INDIAN HIGH SCHOOL, DUBAI
My experience with Gyanberry has been great. They've helped me throughout the process like giving me tips about the university up to visa processing.

Sandra Abou Saad
ALUMNI, AL MAWAKEB SCHOOL
My experience with Gyanberry was very positive. From the moment I registered with them to apply to these universities till the time I got my acceptance letter, they've been very helpful.

Usama Taufiq
ALUMNI, ARAB UNITY SCHOOL
My experience with Gyanberry has been really good since I applied back in November. They have been very helpful with the application and they are very responsive to e-mails and calls.

Uzair Ghori
ALUMNI, THE WESTMINSTER SCHOOL, DUBAI
Gyanberry and its team are the BEST! They played a very important role in my career deciding point, by helping me choose which university I need to apply for my future studies.

Vaishak Nair
ALUMNI, INDIAN HIGH SCHOOL
My experience with Gyanberry is a wonderful experience. They helped me a lot in knowing about the university and they motivated me to study in Germany and helped me with the visa process. I would recommend this to other students because my seniors also recommend it to me.

Jaafar AI-Qazzaz
ALUMNI, RASHID AL-SALEH PRIVATE SCHOOL
Gyanberry was really helpful, they shared with us the questions, whatever they could, their past experiences from other students. I've been in contact with them while called, while emailed, and they were very nice about it.

Sidra Ali
ALUMNI, DELHI PRIVATE SCHOOL
I would recommend Gyanberry to anyone who wants to study abroad. They're with you every step of the way, starting from the admission procedures all the way up to obtaining your visa and everything. They also provide prep classes to prepare you for the entrance examination to any university and they're very helpful.

Taizeen Hans
ALUMNI, KURIAKOSE ELIAS SCHOOL
I realized soon after that I want to go abroad and Czech seem to be the best option and that's where I came across Gyanberry. They're very huge and very important in my career deciding point, in helping me choose which university I have to apply for.