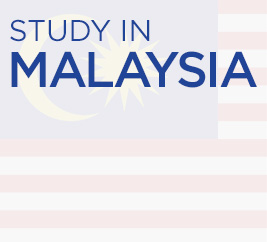 Malaysia boasts one of Southeast Asia's most vibrant economies, the fruit of decades of industrial growth and political stability. It occupies the parts of the Malay Peninsula and the Island of Borneo. It's known for its beaches, rainforests and mix of Malay, Chinese, Indian and European cultural influences. The capital, Kuala Lumpur, is home to colonial buildings, busy shopping districts such as Bukit Bintang and skyscrapers such as the iconic, 451 m-tall Petronas Twin Towers.
The majority Muslim ethnic Malay is dominant politically, and benefit from positive business, education and the civil service. The country is benefiting from a growth in manufacturing, and is a major tourist destination. Malaysia is a mix of the modern world and a developing nation. With its investment in the high technology industries and moderate oil wealth, it has become one of the richer nations in Southeast Asia. Malaysia, for most visitors, presents a happy mix: there is high-tech infrastructure and things generally work well and more or less on schedule, but prices remain reasonable.
The local universities are getting better
Growing partnerships with universities in other countries. Many foreign universities, especially Australian and British, have branch campuses in Malaysia
Malaysia is a multi-ethnic melting pot. Just half the population is Malay while almost a quarter is Chinese and over seven per cent is Indian. Whilst Malay is the official language of Malaysia, English is a recognised language and widely spoken. Such a setting is a great foundation for international students to make them feel at home in addition to having a sense of belonging
With certain industries on the rise and a growing economy, Malaysia is in need of skilled workers. Industry makes up a significant part of the country's GDP with oil, gas and palm oil making leaps and bounds in the export markets. In addition, there is a demand for graduates in accounting, biotechnology and computer science sectors
Wide choices of food
Multi-ethnic nation with vast variety of cultures.
How does the education system work in Malaysia?
The Malaysian higher education system has grown from strength to strength over the past few decades. Over the last ten years alone, the system has made significant gains in student enrolment, risen in global recognition on key dimensions such as research publications, patents, and institutional quality, as well as become a top destination for international students. These achievements are a testament to the drive and innovation of the Malaysian academic community, the support of the private sector, as well as the deep investment the Government has made. Nonetheless, the Ministry of Education (the Ministry) recognises that the system will need to keep evolving to stay abreast with, if not ahead of, global trends. For example, disruptive technologies such as advanced robotics, the Internet of Things, and the automation of knowledge work are expected to dramatically reshape the business and social landscape from what it is today. Preparing Malaysian youth to thrive in this complex and ever-changing future will require an equally fundamental transformation of how the higher education system and higher learning institutions (HLIs) currently operate.
What is the average duration of study for education in Malaysia?
*Bachelor's Degree – 3-4 years
*Master's Degree – 2 years
*Medicine- 6 years
*Pharmacy/Architecture- 5 years
What are the admission requirements to study in Malaysia?
Admission requirements vary based on the course that the student is applying to and also the high school or university curriculum the student is currently studying.
**Registered students with Gyanberry are provided with detailed admission requirements as well as comprehensive guidance on the entire admission process.
What is the average fees to study in Malaysia?
a) Minimum AED 20,000 – Maximum AED 80,000 per academic year ( for Engineering, Business, Humanities, etc.)
b) Approx. AED 100,000 – and above per year for Medicine/Dentistry related courses
Living Expenses: Approx. AED 25,000 – AED 35,000 per academic year
Part Time Work: Not possible
Post Study – Work Visa: Not possible
What is the career scope after studying in Malaysia?
In major cities such as Kuala Lumpur and Penang, English is considered the language of business as most business is conducted in English
The surrounding districts have an increase in international business and as English is the global business language, Malaysia is no different
Major business establishment based in Malaysia include: Google Malaysia, SAYS.com, Groupon Malaysia, Nuffnang and Churp Churp, Rev Asia, FP Avante, MindValley, Intel Penang, Genovasi, Tujuan Gemilang
Malaysia has a fast-paced lifestyle and with emerging infrastructure, a highly qualified workforce and an emerging economy, the country has a certain culture​ towards business and working life.
WHAT OUR STUDENTS HAVE TO SAY ABOUT US

Namratha, Adyanthaya
Gyanberry helped me focus on my studies instead of wasting time with the Admission process.

Anirudh Singh, Rathore
I choose Gyanbarry because they are very helpful in all the process for admission . They provided all necessary guidance for my admission process. I would like to thank all Gyanbarry very much for all the assistance

Michelle, Singh
Gyanberry helped me get into my first choice of university. Their preparatory materials was very extensive & helpful.

Rishabh, Joneja
I was aware that Gyanberry was a very efficient and well renowned agency. My seniors recommended it to me saying how much it helped them and they helped me a lot.

Yana, Gupta
"Gyanberry is a very active organisation and helps one to achieve his or her goals by guiding them through every step. Right from preparation to the visa process, Gyanberry is always there."

Susmita, Banerjee
Gyanberry guided me from the beginning to the end. Every time I had questions, I just had to send a simple mail and the response would come in 5 minutes.

Vinit, Tater
Gyanberry was very cooperative throughout the process. They displayed thorough professionalism in their services.

Amritha, Sriram
The study material provided by Gyabberry made it easy to retain important imformation. They are very helpful with the application process and are very responsive.

Noor-ul-aain, Hajra
Gyanberry simplified the application process by providing checklists and further assistance. Since they have worked with other students applying to similar courses in the same countries, it was a more reliable option to take Gyanberry's assistance.

Pratham, Rao
Many of my friends suggested me to opt for Gyanberry. They have Excellent communication process and I was happy with their services.

Samarjai Singh, Naruka
The Study materials and sample test papers provided by the online test facility of gyanberry helped alot, They really help you during the admission process and would even send you mails for important information from the university .

Pragatheswaran, Swaminathan
Gyanberry provided me with a professional level of guidance.

Abdel-Qader, Qudsiyeh
I was impressed with Gyanberry's quality of service. They were extremely informative & supportive throughout the admission process

Udayvir singh, Jatana
Gyanberry provided us with Excellent guidance. They were truthful, always approachable & Extremely professional

Carelle, Kikanou
I chose Gyanberry based on word of mouth & reputation. They are always prompt in addressing my concerns.

Anmol, Suri
Gyanberry has always been very informative and you get a quick response to your queries from their side. They are always there to help you with any problem or questions that you might have and are very supportive.

Isra, Abdul Vahab
Gyanberry provided us with professional & well organized services. The team was very kind & cooperative

Priyanshu, Dey
Gyanberry made the entire process seamless and their guidance was really effective

Tanisha, Thejasvi
Gyanberry helped me in narrowing down to colleges that suit me better. They helped me in taking care of all my college applications which made processing of my college application faster.

Omer Bnulkhttab, Sedeeq
Gyanberry services have helped me connect to a foreign university and country without the obvious language barriers and so much more.

Muskan, Awasthi
Gyanberry made the whole process a lot easier and helped me with all my questions about the universities and the application process

Moetasem, Mohamed
Gyanbarry helped me so much in selecting the universities. They have so many varieties and options so I can choose freely without being forced onto something I dont like. Most importantly they were always there whenever I had any question.

Raya, Hayajneh
Gyanberry helped me get enrolled in the University of my choice.

Ahmad, Harb
My brother applied to Universities through Gyanberry , so I have chosen Gyanberry. Another reason is that Gyanberry really helped me through the application. I really admire their assistance through the application.

Lisa, Dennis
Gyanberry services made the application procedure ten times easier

Maher, Subeh
Gyanberrry was very helpful and they also provided me with good revision materials neccesary to secure the admission

Manahil, Afzal
Gyanberry helped me a lot with the admission process

Obay, Elkhouly
My siblings used Gyanberry services before me & I read great reviews about them

karam, Okla
Gyanberry eased the registration process

Amirmahdi, Doraghi
Gyanberry helped me through the entire process and the Study material they provided was also very helpful to pass the exam.

Rayyan, Latheef
Gyanberry helped us through the whole process, University applications were made easier thanks to Gyanbery

Atul, Nambiar
Gyanberry team was very reliable & dependable throughout the admission process.

Alistair Lewis
ALUMNI, DELHI PRIVATE SCHOOL, DUBAI
Gyanberry has provided me this opportunity to study at a German university. My experience with them allowed me to have a chance for a better future.

Dalia Aboukofa
ALUMNI, AL MAWAKEB SCHOOL
Gyanberry's university workshops are the best. It helped me gain all the information required for the admission and entrance exams. They also professionally helped me with the entire visa process. Anybody aiming to apply to university must visit them.

Ghazal Tannous
ALUMNI, ST. MARY'S CATHOLIC SCHOOL
The prep classes were super helpful, definitely if you're gonna go through the entire process, do the prep classes. The teachers are great, they compile everything into smaller bits and pieces of information that are easier to absorb and the support from Gyanberry is really amazing.

Hamza Quresh
ALUMNI, PAKISTAN EDUCATION ACADEMY, DUBAI
My experience with Gyanberry was very grateful. They helped me from start to end. From the application process up to the visa, they helped me.

Hima Kachroo
ALUMNI, THE MILLENNIUM SCHOOL
Entire credit goes to Gyanberry team. Gyanberry has been helpful from the very beginning and has guided me and my family through several admission procedures and finally got my admission into my dream university.

Lancelot Coutino
ALUMNI, EMIRATES FUTURE INTERNATIONAL ACADEMY
Gyanberry's prep classes are the best. It helped me revise all the portion which I have forgotten and all the tiny little things which I need to remember to pass the exam. Their services are really very helpful. I highly recommend Gyanberry consultants to each student.

Sriram Balasubramani
ALUMNI, ST. MARY'S CATHOLIC SCHOOL
We got to know about Gyanberry and it was our best decision ever that we got registered with them. They helped me with everything from day 1, it was fantastic and very realistic and very practical.

Muhammad Hassan
ALUMNI, THE OXFORD SCHOOL, DUBAI
Gyanberry's German class, it helped me a lot. The entire team has been very supportive. Their services are really very helpful. Start learning the German language and go ahead with Gyanberry. They are the best.

Pauline Isabelle Cabrera
ALUMNI, ST. MARY'S CATHOLIC SCHOOL
It was our best decision ever that we got registered with Gyanberry. The kind of information and help that we got from them that has really been like holding our hands throughout the day and they are always approachable, very responsive, anytime you try to write to them.

Puneet Manghnani
ALUMNI, INDIAN HIGH SCHOOL, DUBAI
My experience with Gyanberry has been great. They've helped me throughout the process like giving me tips about the university up to visa processing.

Sandra Abou Saad
ALUMNI, AL MAWAKEB SCHOOL
My experience with Gyanberry was very positive. From the moment I registered with them to apply to these universities till the time I got my acceptance letter, they've been very helpful.

Usama Taufiq
ALUMNI, ARAB UNITY SCHOOL
My experience with Gyanberry has been really good since I applied back in November. They have been very helpful with the application and they are very responsive to e-mails and calls.

Uzair Ghori
ALUMNI, THE WESTMINSTER SCHOOL, DUBAI
Gyanberry and its team are the BEST! They played a very important role in my career deciding point, by helping me choose which university I need to apply for my future studies.

Vaishak Nair
ALUMNI, INDIAN HIGH SCHOOL
My experience with Gyanberry is a wonderful experience. They helped me a lot in knowing about the university and they motivated me to study in Germany and helped me with the visa process. I would recommend this to other students because my seniors also recommend it to me.

Jaafar AI-Qazzaz
ALUMNI, RASHID AL-SALEH PRIVATE SCHOOL
Gyanberry was really helpful, they shared with us the questions, whatever they could, their past experiences from other students. I've been in contact with them while called, while emailed, and they were very nice about it.

Sidra Ali
ALUMNI, DELHI PRIVATE SCHOOL
I would recommend Gyanberry to anyone who wants to study abroad. They're with you every step of the way, starting from the admission procedures all the way up to obtaining your visa and everything. They also provide prep classes to prepare you for the entrance examination to any university and they're very helpful.

Taizeen Hans
ALUMNI, KURIAKOSE ELIAS SCHOOL
I realized soon after that I want to go abroad and Czech seem to be the best option and that's where I came across Gyanberry. They're very huge and very important in my career deciding point, in helping me choose which university I have to apply for.