UCAM – Universidad Catolica De Murcia
Looking to study in Europe? Study abroad at one of the best universities in the world, UCAM – Universidad Catolica De Murcia, Spain. Established in 1996, UCAM is one of the largest private European Universities serving humanity over two and a half decades. To begin with, UCAM was founded with the sole aim of addressing and providing solutions to global challenges. To illustrate the grandeur of UCAM -Universidad Catolica De Murcia, its campus houses over 16000 students and around 1000 highly acclaimed and internationally recognized professors. The course curricula at UCAM offers students with a practical-based approach of learning where every lesson taught in class is demonstrated in the most unique way. Most importantly, the university is one of the best catholic universities in the region that ensures strengthening the horizons of all students by providing prerequisite tools in order to improve their skills and performance. By the same token, UCAM – Universidad Catolica De Murcia has set a goal to train young talents in order to foster service towards sustainable development of the society by invoking equal opportunities thereby shaping a better world. Moreover, UCAM exhibits highest quality standards in its higher education architecture. As a matter of fact, students at UCAM benefits from world class infrastructure, research and development, internship abroad, study exchange programs, tutorial support sessions and inclusive environment. International students at UCAM counts to over 2000 in number and over 300 students are enrolled under study exchange programs. All these factors play a pivotal role in ranking UCAM – Universidad Catolica De Murcia among the best universities in the world.
UCAM – UNIVERSIDAD CATOLICA DE MURCIA
Why choose UCAM - Universidad Catolica De Murcia?
Looking to study in Europe? Study abroad in spain at one of the best universities in the world, UCAM – Universidad Catolica De Murcia. In the first place, UCAM houses 525 teaching staff, 470 external professors, 250 administrative staff and over 1000 highly acclaimed senior professors, making it one of the best universities for international students to study abroad in Europe. Secondly, UCAM students find a perfect blend of knowledge through research, science, technology, arts, culture and social networking. In addition, the university ensures personalized teaching, encouraging personal autonomy, teamwork and the direct relationship between professor and student. UCAM believes in personalized teaching in order to maintain academic excellence. As a result, students are grouped in small numbers and each group is mentored by a dedicated tutor. In addition to regular curricula, learning and development is systematically executed through regular assessments, stimulation of creativity and promotion of teamwork.
On the other hand, the medicine research infrastructure at UCAM – Universidad Catolica De Murcia comprises of Food Laboratory, Genetic Laboratory, Construction Lab, Scanning Electron Microscope, Anatomy Room, Virtual Dissection Table, Dissecting Room, Microscopes Room, Energy Efficiency Building, Robotics Arm and Hospital Simulation Room. That being said, UCAM is ranked among the best medical schools in the world. In order to imbibe the research culture among the students and young scholars, UCAM ensures regular student participation in various research projects and competitions held within the university as well as other top universities in the world. Furthermore, the university ensures tailored services to all students on timely deliverables required for cutting-edge scientific research and development. UCAM additionally provides young talents with adequate scientific literature, periodicals, and modern equipment to explore their horizons. Most importantly UCAM – Universidad Catolica De Murcia operates a special research collaboration division named as Research Result Transfer Office. The sole purpose of this office is to ensure smooth transition of technology knowledge and transfer developed by UCAM researchers towards society and the world at large.
In addition, UCAM is a partner to ERASMUS+, North America Exchange Program and various mobility programs. In accordance with these programs, UCAM students can move to other countries within the European Union and American States to undergo internship abroad program and study exchange programs at any public or private organization, companies, enterprises, museums and even NGOs. Students can grab this opportunity to improve individual skills and competencies enabling them to add value to their resume. Moreover, students can look into this program from a broader perspective in the form of cultural and linguistic development. Apart from surpassing the cultural shock barrier, internship abroad programs enable all students to develop interpersonal and communication skills by understanding the overall tradition and education system of a new country. Finally, moving on to the most lucrative part, students enrolled with these study exchange programs are benefited with various study abroad scholarships in the form of project funding and research assistantship. As a matter of fact, UCAM – Universidad Catolica De Murcia is in active collaboration and partnership with over 210 best universities in the world across Germany, Argentina, Austria, Belgium, Bulgaria, Brazil, Burundi, Canada, Chile, Columbia, South Korea, Costa Rica, Cuba, Denmark, Ecuador, United States, Russian Federation, Finland, France, Holland, Italy, Japan, Kenya, Malta, Mexico, Poland, Portugal, Czech Republic, Sweden, Switzerland, Taiwan, Thailand, Singapore, India, Malaysia, China, Britain, Ireland and Norway. Students therefore get a global exposure in the form of internship abroad programs and project development. In addition, UCAM separately operates a council of governing members deciding on study abroad scholarships for all international students. That is to say, students need to visit and approach the governing body to apply for financial assistance. Apart from this, the government of Spain also helps international students with financial assistance in the form of study abroad scholarships offered through various programs. As a matter of fact, approximately 2500 study abroad scholarships have been offered to international students over the period of one year. On the other hand, over 3320 students had undergone internship abroad programs of UCAM. The university placement agreements touches 2050 annually.
UCAM houses one of the largest information bank within the region. That is to say, the university library houses over half a million books, periodicals, electronic documents and published articles including journals and patents filed. The Municipal Sports Palace of Murcia serves as a sporting headquarter mainly used for Football and Basketball. The stadium has a spectator capacity of over 9000, designed and built way back in 1994. In addition, the UCAM sports center act as a powerhouse for all gym enthusiasts. That being said, the sports center is sized at 3000 square feet and is the largest fitness room in the region of Murcia. In its constant endeavour to teach students with high quality education, the university has built a MAC room equipped with high performing MAC computers. Although specially designed for graphic designers and video professionals, these high performing machines are used by the majority of students from engineering and medical backgrounds. The periodicals and multimedia are located in the basement of the monastery. Here, students can seek for newspapers, final work grade, catalogs, government publications, press and journals. The university also provides students with study rooms equipped with tables and chairs specially designed for group study and work operations.
What programs are offered by UCAM - Universidad Catolica De Murcia?
UCAM – Universidad Catolica De Murcia offer Bachelor Degree programs in
Business Administration
Dentistry
Modern Languages
Psychology
Physical Activity & Sport Sciences
Pharmacy
Tourism Management.
How to apply for admission to UCAM - Universidad Catolica De Murcia?
The requirements differ based on students' academic background. Apply Now to know further information on application details, admission requirements, transcripts/marksheet evaluation, visa process and other important guidelines.
Testimonials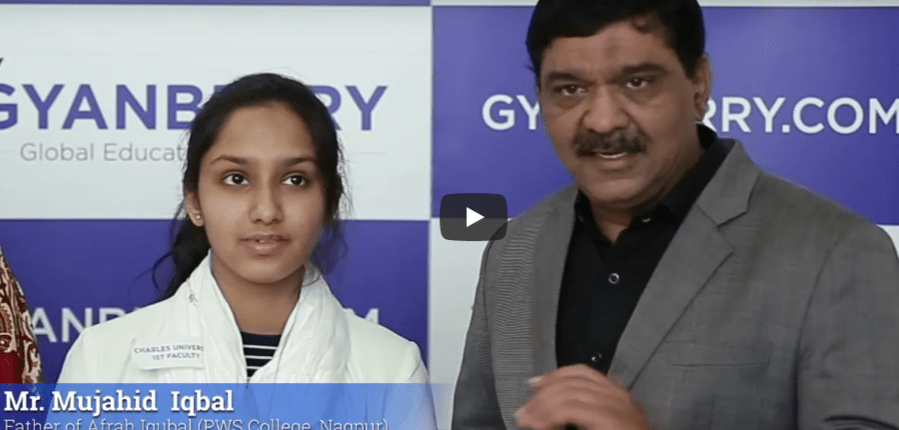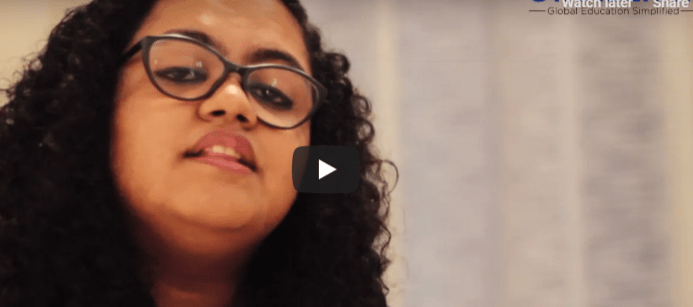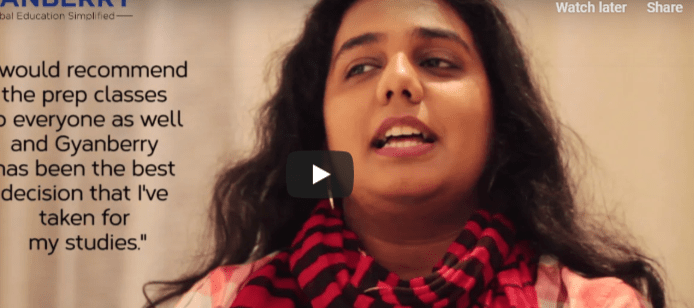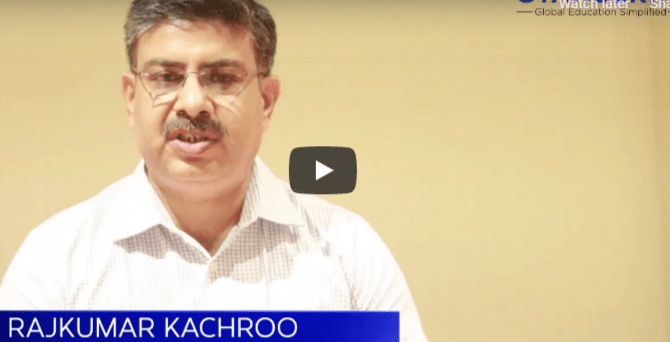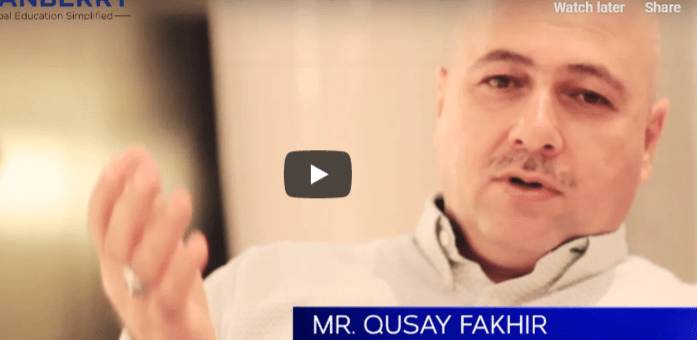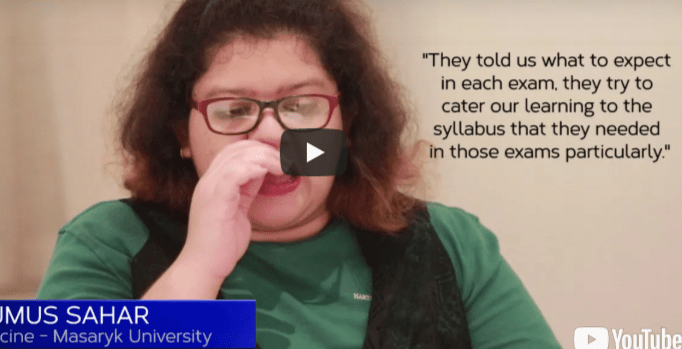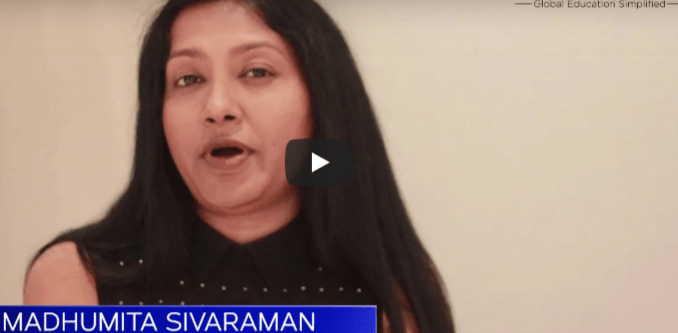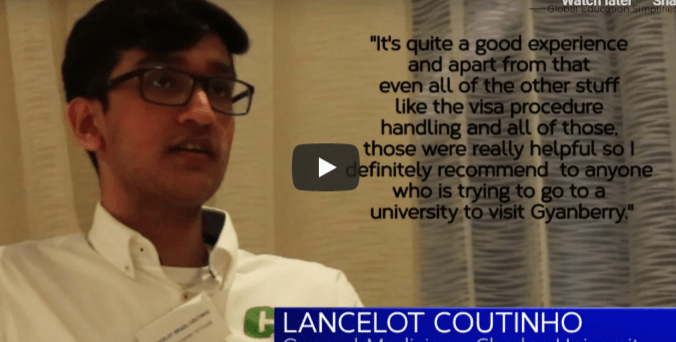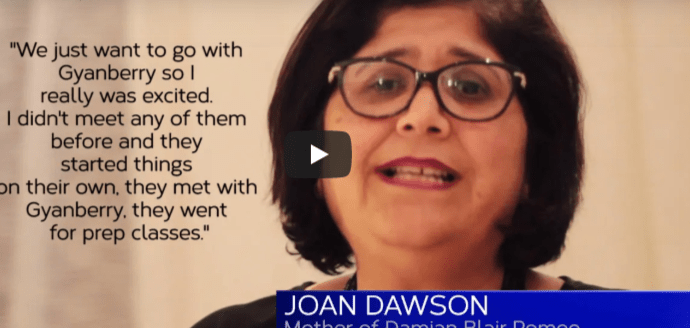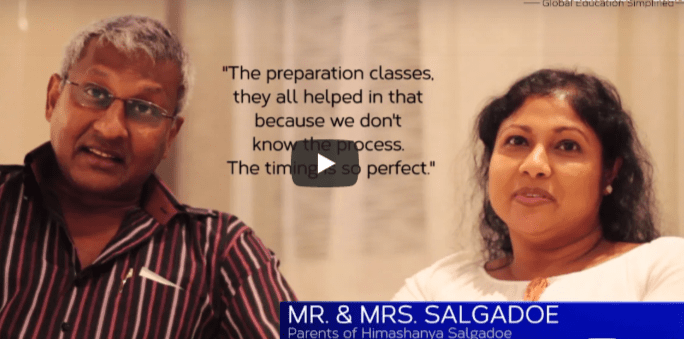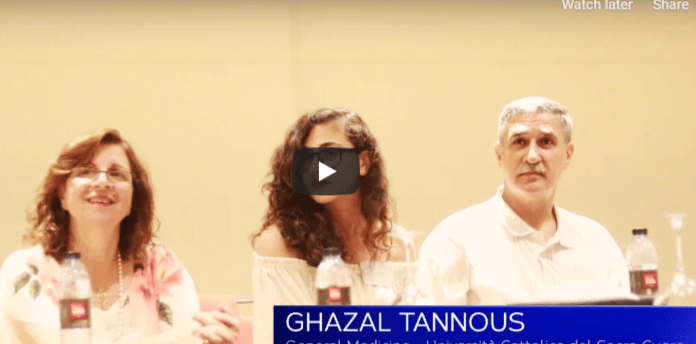 WHAT OUR STUDENTS HAVE TO SAY ABOUT US

Alistair Lewis
ALUMNI, DELHI PRIVATE SCHOOL, DUBAI
Gyanberry has provided me this opportunity to study at a German university. My experience with them allowed me to have a chance for a better future.

Dalia Aboukofa
ALUMNI, AL MAWAKEB SCHOOL
Gyanberry's university workshops are the best. It helped me gain all the information required for the admission and entrance exams. They also professionally helped me with the entire visa process. Anybody aiming to apply to university must visit them.

Ghazal Tannous
ALUMNI, ST. MARY'S CATHOLIC SCHOOL
The prep classes were super helpful, definitely if you're gonna go through the entire process, do the prep classes. The teachers are great, they compile everything into smaller bits and pieces of information that are easier to absorb and the support from Gyanberry is really amazing.

Hamza Quresh
ALUMNI, PAKISTAN EDUCATION ACADEMY, DUBAI
My experience with Gyanberry was very grateful. They helped me from start to end. From the application process up to the visa, they helped me.

Hima Kachroo
ALUMNI, THE MILLENNIUM SCHOOL
Entire credit goes to Gyanberry team. Gyanberry has been helpful from the very beginning and has guided me and my family through several admission procedures and finally got my admission into my dream university.

Lancelot Coutino
ALUMNI, EMIRATES FUTURE INTERNATIONAL ACADEMY
Gyanberry's prep classes are the best. It helped me revise all the portion which I have forgotten and all the tiny little things which I need to remember to pass the exam. Their services are really very helpful. I highly recommend Gyanberry consultants to each student.

Sriram Balasubramani
ALUMNI, ST. MARY'S CATHOLIC SCHOOL
We got to know about Gyanberry and it was our best decision ever that we got registered with them. They helped me with everything from day 1, it was fantastic and very realistic and very practical.

Muhammad Hassan
ALUMNI, THE OXFORD SCHOOL, DUBAI
Gyanberry's German class, it helped me a lot. The entire team has been very supportive. Their services are really very helpful. Start learning the German language and go ahead with Gyanberry. They are the best.

Pauline Isabelle Cabrera
ALUMNI, ST. MARY'S CATHOLIC SCHOOL
It was our best decision ever that we got registered with Gyanberry. The kind of information and help that we got from them that has really been like holding our hands throughout the day and they are always approachable, very responsive, anytime you try to write to them.

Puneet Manghnani
ALUMNI, INDIAN HIGH SCHOOL, DUBAI
My experience with Gyanberry has been great. They've helped me throughout the process like giving me tips about the university up to visa processing.

Sandra Abou Saad
ALUMNI, AL MAWAKEB SCHOOL
My experience with Gyanberry was very positive. From the moment I registered with them to apply to these universities till the time I got my acceptance letter, they've been very helpful.

Usama Taufiq
ALUMNI, ARAB UNITY SCHOOL
My experience with Gyanberry has been really good since I applied back in November. They have been very helpful with the application and they are very responsive to e-mails and calls.

Uzair Ghori
ALUMNI, THE WESTMINSTER SCHOOL, DUBAI
Gyanberry and its team are the BEST! They played a very important role in my career deciding point, by helping me choose which university I need to apply for my future studies.

Vaishak Nair
ALUMNI, INDIAN HIGH SCHOOL
My experience with Gyanberry is a wonderful experience. They helped me a lot in knowing about the university and they motivated me to study in Germany and helped me with the visa process. I would recommend this to other students because my seniors also recommend it to me.

Jaafar AI-Qazzaz
ALUMNI, RASHID AL-SALEH PRIVATE SCHOOL
Gyanberry was really helpful, they shared with us the questions, whatever they could, their past experiences from other students. I've been in contact with them while called, while emailed, and they were very nice about it.

Sidra Ali
ALUMNI, DELHI PRIVATE SCHOOL
I would recommend Gyanberry to anyone who wants to study abroad. They're with you every step of the way, starting from the admission procedures all the way up to obtaining your visa and everything. They also provide prep classes to prepare you for the entrance examination to any university and they're very helpful.

Taizeen Hans
ALUMNI, KURIAKOSE ELIAS SCHOOL
I realized soon after that I want to go abroad and Czech seem to be the best option and that's where I came across Gyanberry. They're very huge and very important in my career deciding point, in helping me choose which university I have to apply for.