Universita Cattolica del Sacro Cuore, Italy
Looking to study in Europe? Study abroad at one of the best universities in Europe, Universita Cattolica del Sacro Cuore. To begin with, the sole aim of Universita Cattolica is to address and solve global challenges, starting with issues faced by local communities. That being said, the university calls in brightest talents from across the world to join them in order to build solutions towards sustainable development. In addition, Universita Cattolica is the largest private university in Europe and the largest Catholic University in the world. Consequently, Universita Cattolica serves humanity in accordance with the Christian message and the Christian moral principles. Founded in 1921, Universita Cattolica has emerged as one of the best universities in Europe and the world at large. Since 2010, Universita Cattolica has catalogued over 45000 scientific publications published by professors, students, research fellows and doctoral students. In contrast with other top universities in the world, Universita Cattolica hosts over 41000 students, 4400 international students, 1650 research fellows, 2000 professors and lecturers, which makes it one of the most sought-after destinations for international students to study abroad. Coupled with international collaborations with top universities in the world and industries, Cattolica ranks among the top 100 universities in the world on Graduate Employability Ranking index. Likewise, 13 subjects taught at Cattolica managed to rank within the top 300 universities in the world on University Ranking by Subject index. Moreover, it is one of the top universities in Europe which has its campuses all over the country, Milan, Piacenza, Cremona, Brescia and Rome. All these factors therefore plays a pivotal role in shaping Cattolica to rank among the best universities in Europe.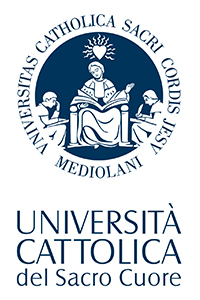 UNIVERSITA CATTOLICA del Sacro Cuore, ITALY
Why choose Universita Cattolica, Italy?
Learning & Development
Looking to study in Italy? Study abroad at one of the best universities in Europe, Universita Cattolica. In the first place, the university puts special attention and focus on its academic skills and excellence. That is to say, Universita Cattolica is driving its commitment towards solidifying the foundation of applied research in all major disciplines of higher education. Over time, Universita Cattolica has produced many eminent scholars, politicians, lawyers, educators, intellectuals, entrepreneurs, professionals, journalists, writers, publishers and Church leaders. Most importantly, it is one of the best universities in Europe that focuses on the overall character build-up of students. Not only on academic front, Universita Cattolica grooms all its students on other important fronts such as cultural background, professional skills, social networking and interpersonal skills. In order to infuse practical and professional skills in all students, Universita Cattolica has come up with a robust educational syllabus. That being said, the university has prepared a multidisciplinary education program mixed with rigorous and exhaustive study methods linked with practical real-world applications on respective domains. With this in mind, Universita Cattolica with its rich experience and expertise, fosters its academic excellence by contemplating the complexities in the society and the world at large and thereby providing solutions on the same.
Furthermore, Universita Cattolica operates a separate bench of staff officiating on the university's drive towards equal opportunities for all. In other words, the committee functions on promoting an environment towards inclusion and diversity for all.
Research, International Collaborations & Partnership
Research is one of the primary aspects on which any university is benchmarked. Apropos to this, Universita Cattolica is one of the best universities in Europe with highest independent investment in research and development. In other words, research is the DNA of Universita Cattolica, one of the primary pillars on which the university is built. Statistics say Cattolica is one of the top European Universities which is independently investing its resources in academic and industrial research. In addition, the university has 80+ research centres and is in partnership with the top universities in the world, businesses, enterprises, and industries. Student at Universita Cattolica therefore get a global platform in upgrading their skills in applied research on diverse projects. In addition, Cattolica offers students with over 8000 internship programs per year. Research activities are executed on major domains such as Mathematical and Computer Sciences, Physical Medical and Biological Sciences, Agriculture and Veterinary Sciences, Legal Economics and Statistics, Political and Social Sciences. Cattolica also plays a pivotal role in arts and culture. As a result, the university supports research in Antiquities, philological, literary, historical and artistic sciences.
Infrastructure & Student Life
Change in environment sometimes creates adaptability issues for many students. Universita Cattolica has inclined its services in mitigating these problems associating with international students. The international student services office at Cattolica is a complete separate entity of the university which is responsible for the overall wellbeing of all international students. The support services include assistance with admissions, registration, housing, academic advising, access to health and welfare services, visa and residency permit applications and financial questions. In addition, every student enrolled at Universita Cattolica is associated with a tutor who is responsible in grooming a particular student in all spectrums of university life such as social, cultural and academics. Furthermore, Cattolica operates a fully functional library which holds over 2 million copies of books, journals, research publications and magazines.
Cattolica operates two student association bodies namely ESN or Erasmus Student Network and Buddy Program. Both these bodies primarily focus on ensuring easy and smooth transition of international students into the social and cultural life of Cattolica. In addition, they organize activities such as language sharing, trips, accommodation assistance, sports, cultural events, city tours and night outs.
Cattolica also ensures a healthy life for all its students. In order to maintain this, the university operates state-of-the-art health care clinic in all its campuses. University students get to access the facility all days 24 hours a day with no need of prior appointment. On the other hand, Cattolica offers all its students with diverse sporting amenities such as athletics, rugby, tennis, ice hockey, swimming, volleyball, basketball, rowing, singing, music and many fitness courses in order to maintain perfect balance between academic and social life.
In order to develop professional and employability skills in all students, Universita Cattolica has a Study Abroad Impact Lab specially designed for all international students. It is primarily focussed on improving the study abroad experience of all international students and upgrading the skills needed to enter the job market. Universita Cattolica also offers a choice to all students in developing soft skills in the name of Service Learning / Volunteering Abroad. That being said, students get to experience volunteering activities in communities abroad thereby developing interpersonal and soft skills, that they might need in the future.
Study Abroad Scholarships
Universita Cattolica offers wide range of study abroad scholarships to all international students. Most importantly, the study abroad scholarships is open to all students holding an Italian Passport. Students need to approach the international help desk of Cattolica to apply for study abroad scholarships or financial assistance during their course of stay.
Accommodation
Universita Cattolica offers all its students with accommodation facilities which includes sharing apartments, internet facilities, utilities such as water and electricity, cleaning service, basic cable television and kitchenware.
What programs are offered by Universita Cattolica, Italy?
Universita Cattolica offer Bachelor Degree Programs in
Medicine,
Communication Management,
Economics and Management,
Food Production Management,
International Relations and Global Affairs,
Psychology.
What is the tution fees for studying in Universita Cattolica, Italy?
Approximate tuition fees for various Bachelor Degree Programs may range in between  16700 USD / 61400 Dirham / 1200000 to 18100 USD / 66500 Dirham / 1300000 INR per annum.
How to apply for admission to Universita Cattolica, Italy?
The requirements differ based on students' academic background. Apply Now to know further information on application details, admission requirements, transcripts/marksheet evaluation, visa process and other important guidelines.
Testimonials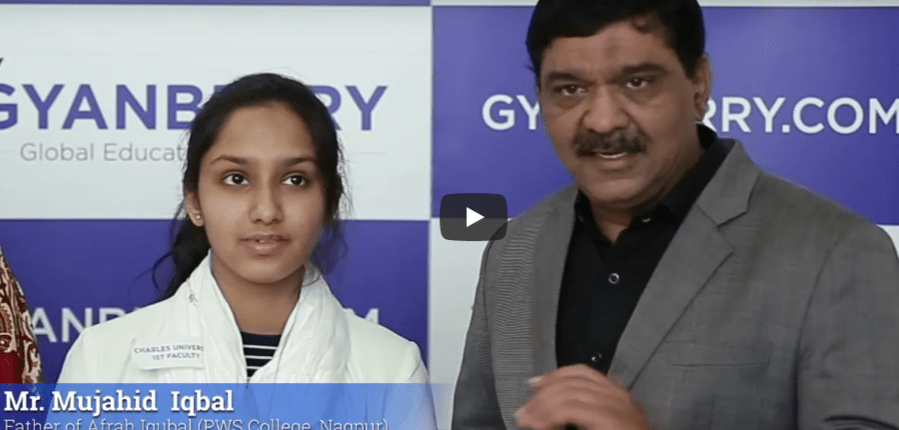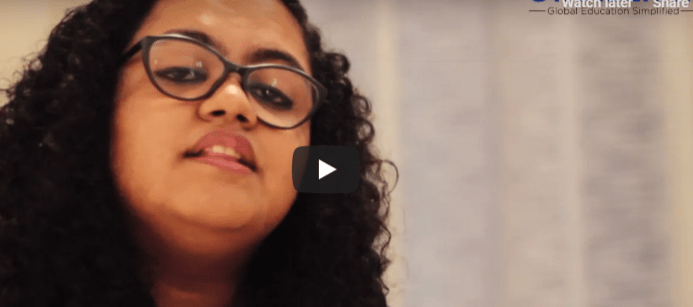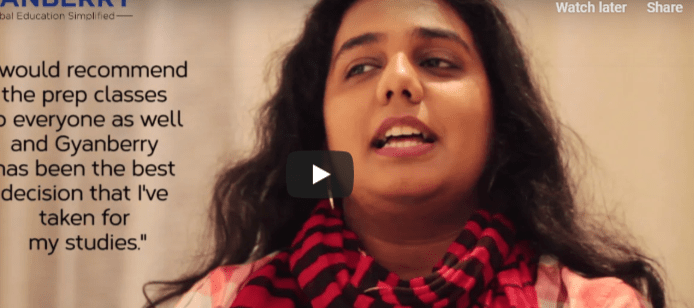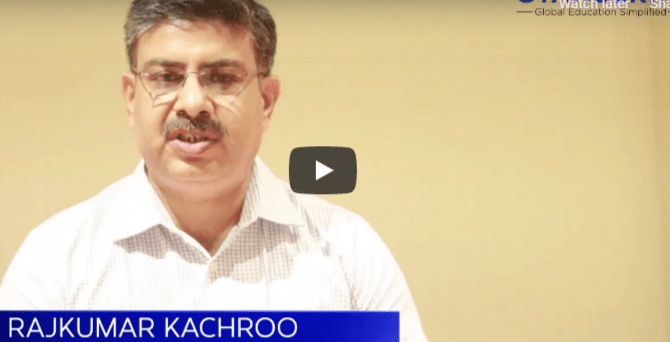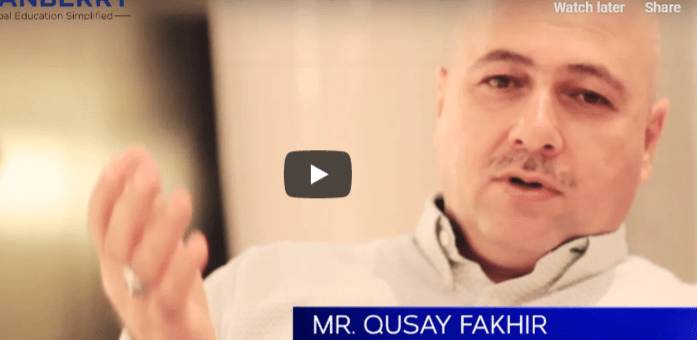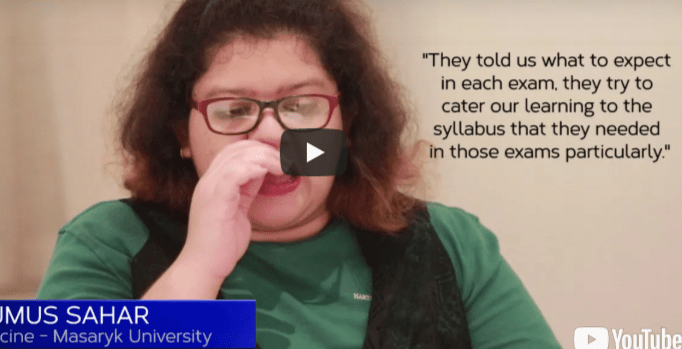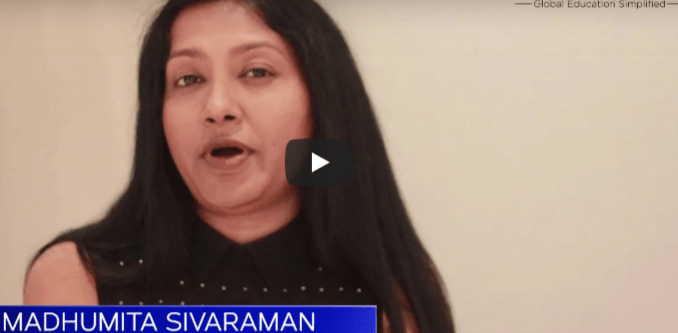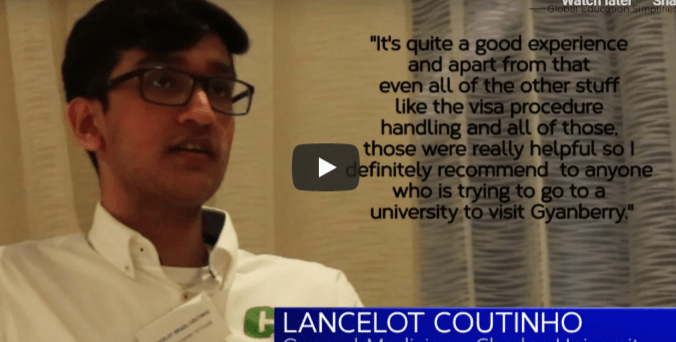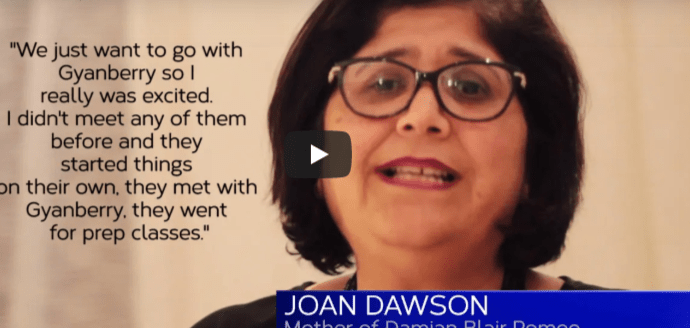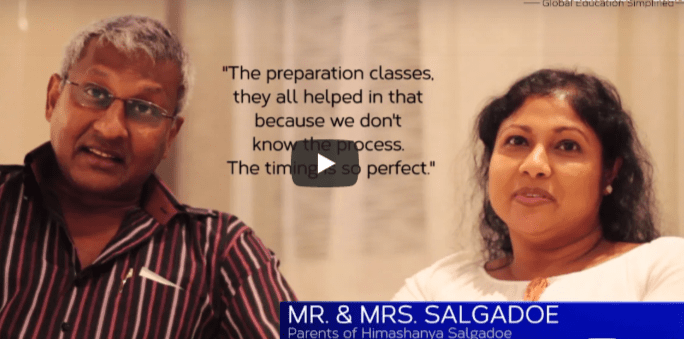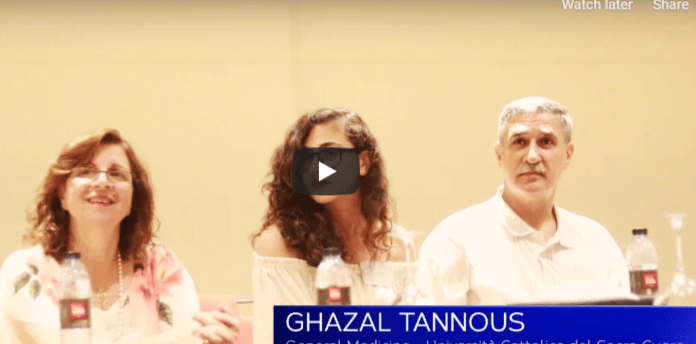 WHAT OUR STUDENTS HAVE TO SAY ABOUT US

Alistair Lewis
ALUMNI, DELHI PRIVATE SCHOOL, DUBAI
Gyanberry has provided me this opportunity to study at a German university. My experience with them allowed me to have a chance for a better future.

Dalia Aboukofa
ALUMNI, AL MAWAKEB SCHOOL
Gyanberry's university workshops are the best. It helped me gain all the information required for the admission and entrance exams. They also professionally helped me with the entire visa process. Anybody aiming to apply to university must visit them.

Ghazal Tannous
ALUMNI, ST. MARY'S CATHOLIC SCHOOL
The prep classes were super helpful, definitely if you're gonna go through the entire process, do the prep classes. The teachers are great, they compile everything into smaller bits and pieces of information that are easier to absorb and the support from Gyanberry is really amazing.

Hamza Quresh
ALUMNI, PAKISTAN EDUCATION ACADEMY, DUBAI
My experience with Gyanberry was very grateful. They helped me from start to end. From the application process up to the visa, they helped me.

Hima Kachroo
ALUMNI, THE MILLENNIUM SCHOOL
Entire credit goes to Gyanberry team. Gyanberry has been helpful from the very beginning and has guided me and my family through several admission procedures and finally got my admission into my dream university.

Lancelot Coutino
ALUMNI, EMIRATES FUTURE INTERNATIONAL ACADEMY
Gyanberry's prep classes are the best. It helped me revise all the portion which I have forgotten and all the tiny little things which I need to remember to pass the exam. Their services are really very helpful. I highly recommend Gyanberry consultants to each student.

Sriram Balasubramani
ALUMNI, ST. MARY'S CATHOLIC SCHOOL
We got to know about Gyanberry and it was our best decision ever that we got registered with them. They helped me with everything from day 1, it was fantastic and very realistic and very practical.

Muhammad Hassan
ALUMNI, THE OXFORD SCHOOL, DUBAI
Gyanberry's German class, it helped me a lot. The entire team has been very supportive. Their services are really very helpful. Start learning the German language and go ahead with Gyanberry. They are the best.

Pauline Isabelle Cabrera
ALUMNI, ST. MARY'S CATHOLIC SCHOOL
It was our best decision ever that we got registered with Gyanberry. The kind of information and help that we got from them that has really been like holding our hands throughout the day and they are always approachable, very responsive, anytime you try to write to them.

Puneet Manghnani
ALUMNI, INDIAN HIGH SCHOOL, DUBAI
My experience with Gyanberry has been great. They've helped me throughout the process like giving me tips about the university up to visa processing.

Sandra Abou Saad
ALUMNI, AL MAWAKEB SCHOOL
My experience with Gyanberry was very positive. From the moment I registered with them to apply to these universities till the time I got my acceptance letter, they've been very helpful.

Usama Taufiq
ALUMNI, ARAB UNITY SCHOOL
My experience with Gyanberry has been really good since I applied back in November. They have been very helpful with the application and they are very responsive to e-mails and calls.

Uzair Ghori
ALUMNI, THE WESTMINSTER SCHOOL, DUBAI
Gyanberry and its team are the BEST! They played a very important role in my career deciding point, by helping me choose which university I need to apply for my future studies.

Vaishak Nair
ALUMNI, INDIAN HIGH SCHOOL
My experience with Gyanberry is a wonderful experience. They helped me a lot in knowing about the university and they motivated me to study in Germany and helped me with the visa process. I would recommend this to other students because my seniors also recommend it to me.

Jaafar AI-Qazzaz
ALUMNI, RASHID AL-SALEH PRIVATE SCHOOL
Gyanberry was really helpful, they shared with us the questions, whatever they could, their past experiences from other students. I've been in contact with them while called, while emailed, and they were very nice about it.

Sidra Ali
ALUMNI, DELHI PRIVATE SCHOOL
I would recommend Gyanberry to anyone who wants to study abroad. They're with you every step of the way, starting from the admission procedures all the way up to obtaining your visa and everything. They also provide prep classes to prepare you for the entrance examination to any university and they're very helpful.

Taizeen Hans
ALUMNI, KURIAKOSE ELIAS SCHOOL
I realized soon after that I want to go abroad and Czech seem to be the best option and that's where I came across Gyanberry. They're very huge and very important in my career deciding point, in helping me choose which university I have to apply for.