University College Dublin
Looking to study in Europe? Study abroad at one of the best European Universities, University College Dublin, Ireland. Since its foundation, the University has made a unique contribution to the creation of modern Ireland, based on successful engagement with Irish society on every level and across every sphere of activity. The international standing of University College Dublin has grown in recent years; it is currently ranked within the top 1% of higher education institutions worldwide. UCD is Ireland's most globally engaged university with over 30,000 students drawn from 136 countries, including almost 4,000 students based at locations outside of Ireland. The University's main Dublin campus occupies an extensive parkland estate of 133 hectares and offers world-leading facilities including the UCD O'Brien Centre for Science, UCD Sutherland School of Law, UCD Lochlan Quinn School of Business, UCD Moore Centre for Business, and the UCD Student Centre. As Ireland's largest university, with its great strength and diversity of disciplines, University College Dublin embraces its role to contribute to the flourishing of Ireland through the study of people, society, business, economy, culture, languages and the creative arts, as well as through research and innovation. University College Dublin is ranked number one university in Ireland in the US News & World Report's Best Global University Rankings and is Sunday Times University of the Year 2020.

UNIVERSITY COLLEGE DUBLIN, IRELAND
Why Choose This University?
Looking to study in Ireland? Study abroad at one of the top universities in the world, University College Dublin, Ireland. UCD is Ireland's University of first choice, leading in first-preference applications in Ireland year after year. The first-year retention rate is 94% and over half of University College Dublin undergraduates progress to graduate studies. For the last three years University College Dublin has ranked number one in Ireland for Graduate Employability (QS Graduate Employability Rankings 2018, 2019,2020). University College Dublin is globally recognized for its excellence in teaching and learning – 14 subjects are ranked in the top 100 in the world (QS World University Ranking by Subject 2019). This quality of teaching is complemented by a high standard of support. Every incoming first-year is assigned a peer mentor and there are student advisers for every program. University College Dublin is Ireland's leader in graduate education with over 9,500 graduate students; almost a quarter of whom are graduate research students. 1,611 PhD students benefit from a structured PhD program as well as the research-led education culture at University College Dublin. The University College Dublin Horizons scheme of modern, modularised education based on learning outcomes sees 50% of students take modules outside their subject areas.
University College Dublin's world extends beyond its campus, city and borders. UCD students and worldwide network of 279,000 alumni benefit from a UCD education that enables them to thrive and contribute in an increasingly global community. As the number one 'university of destination' for international students coming to Ireland, UCD's 8,428 international students make up 29% of the student body, while international academics make up 30% of UCD's faculty. With 400 partner universities for student exchange, University College Dublin offers extensive global study opportunities and is engaged in partnerships including such networks as Universitas 21, the Worldwide Universities Network (WUN), UNICA and the EUA.
University College Dublin expertise is recognized worldwide, with international accreditation for UCD degrees from the world's leading professional organizations in Veterinary Medicine, Architecture, Landscape Architecture, Regional and Urban Planning, and Engineering. The UCD Michael Smurfit Graduate Business School is one of less than 60 schools worldwide to hold triple accreditation from the US, Europe and the UK accrediting bodies, and the MSc in International Management there is now regarded as the seventh in the world, according to the Financial Times Global Masters in Management Ranking 2019.
University College Dublin faculty engage in international research collaborations, sharing and contributing to a global bank of knowledge. To further expand this global engagement, University College Dublin has developed a network of UCD Global Centers in North America, UAE, India, China and Malaysia; each of which provides a hub of research and education connections for students, faculty, alumni and partners.
University College Dublin offer
Bachelor Degree Programs in
Bachelors in French, Geography, German, History, Irish Studies, Italian, Languages, Linguistics & Culture, Sociology, Spanish, Bachelors in International Languages, Celtic Civilization (Inclu Early Irish and Welsh), Humanities – Classics Art History & history, Humanities English Literature, Creative Writing, English Drama Film, English European & World Literature, Political and International Relations, Social Policy and Sociology, Social Sciences,
Agricultural Science, Agri-Environmental Science, Animal and Crop Production, Animal Science, Dairy Business, Food and Agribusiness Management, Food Science, Human Nutrition,
Engineering Technology, Biomedical Engineering, Chemical and Bioprocess Engineering, Civil Engineering, Electrical and Electronic Engineering, Mechanical Engineering, Architecture, Landscape Architecture, Structural Engineering with Architecture, Archeology, Art History, Mathematics, Statistics, Actuarial and Financial Sciences, Commerce (International), Business and Law, Economics and Finance, Applied and Computational Mathematics, Computer Science, Computer Science with Data Science, Financial Mathematics, Physics, Physics with Astronomy and Space Science, Theoretical Physics, Computational Social Science,
Forestry, Horticulture, Landscape, Sportsturf Management, City Planning and Environmental Policy, Environmental Biology, Geology, Landscape and Society,
Law, Law and Economics, Law with French Law, Law with History, Law with Philosophy, Law with Politics, Social Justice, Liberal Arts and Sciences, Biomedical Health and Life Sciences, Health and Performance Science, Medicine, Physiotherapy, Radiography, Sport and Exercise Management, Science, Biochemistry and Molecular Biology, Cell and Molecular Biology, Chemistry, Chemistry with Biophysical Chemistry, Chemistry with Environmental and Sustainable Chemistry, Genetics, Microbiology, Neuroscience, Pharmacology, Physiology, Plant Biology, Zoology, Psychology, Veterinary Nursing.
Master Degree Programs in
American Studies, Anglo – Irish Literature & Drama, Applied Linguistics, Archives & Records Management, Art, History, Collections & Curating, Classics, Creative Writing, Cultural Policy & Arts Management, Drama & Performance Studies, English, Drama and Film, European History,
MA – Film Studies, Gender, Sexuality and Culture, Global History, History of Welfare & Medicine in Society, International War Studies, Irish Folklore & Ethnology, Irish History, Linguistics, Literature and Culture, Media & International Conflict, Medieval Studies, Modern Languages, Nua- Ghaeilge, Public History, Theatre Practice, Writing for Stage & Screen, Writing for Theatre, Accounting,
MArch – Architecture, Landscape Architecture, Landscape Studies, Regional and Urban planning,
MSc – Aviation Finance, Business Analytics, Digital Innovation, Digital Marketing, Finance, International Business, International Management, Management, Management Consultancy, Marketing, Marketing and Retail Innovation, Marketing Practice, Project management, Quantitative Finance, Renewable Energy and Environmental Finance, Strategic Management and Planning, Strategic Management Accounting, Supply Chain Management, Biosystems and Food Engineering, Environmental Policy, Environmental Technology, Planning Development & Urban Design, Sustainable Energy & Green Technologies, Urban Design & Planning, Humanitarian Action,
MSc- Clinical and Diagnostic Biochemistry, Clinical & Translational Research, Clinical Nutrition & Dietetics, Coaching Science in Sport, Computed Tomography, Critical Care Nursing, Emergency Medical Sciences, Experimental Physiology, Food Business Strategy, Magnetic Resource Imaging, Medical Imaging, Nursing, Midwifery & Health Systems, Occupational Safety & Health, Public Health Physiotherapy & Sports Science, Ultrasound, Veterinary Medicine, Wildlife Conservation & Management,
MAgrSc Agricultural Extension and Innovation, Agriculture and Food Science, Environmental Resource Management,
MBA (Masters of Business Administration), Business,
ME – Biomedical Engineering, Biopharmaceutical Engineering, Biosystems and Food Engineering, Chemical & Bioprocess Engineering, Chemical Engineering, Civil Engineering, Civil , Structural & Environmental Engineering, Electrical & Electronic Engineering, Electrical Energy Engineering, Electrical Power Engineering, Electronic & Computer Engineering, Electronic and Computer Engineering, Energy Systems, Engineering Management, Engineering with Business, Food Engineering, Materials Science and Engineering, Mechanical & Materials Engineering, Mechanical Engineering, Optical Engineering, Structural Engineering, Water Waste & Environmental.
Approximate tuition fees for various
Bachelor Degree Programs range in between 22068 USD / 81058 Dirham / 1561650 INR to 28390 USD / 104280 Dirham / 2009040 INR per annum.
Master Degree Programs range in between 11035 USD / 40530 Dirham / 780650 INR to 22068 USD / 81058 Dirham / 1561650 INR per annum.
The requirements differ based on the students' academic background. Apply Now to know further information on application details, admission requirements, transcripts/mark sheet evaluation, visa process and other important guidelines.
Testimonials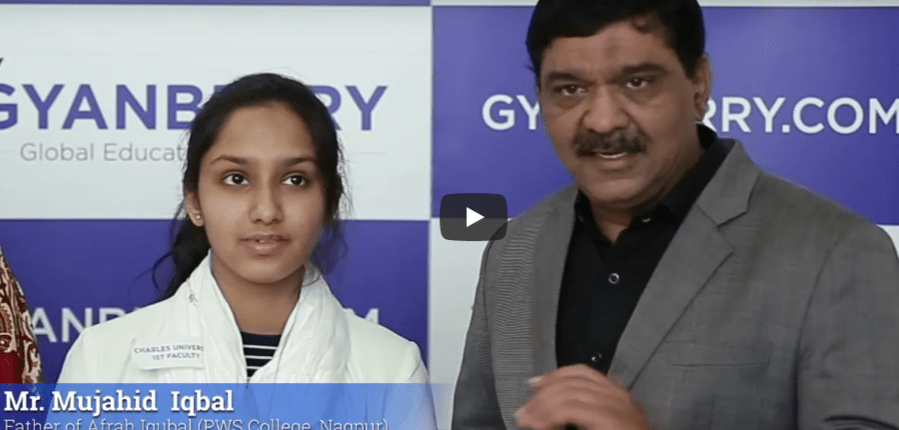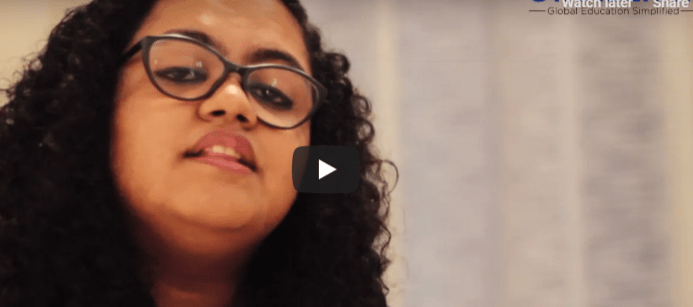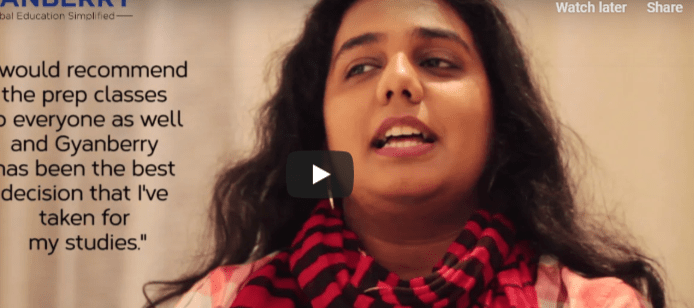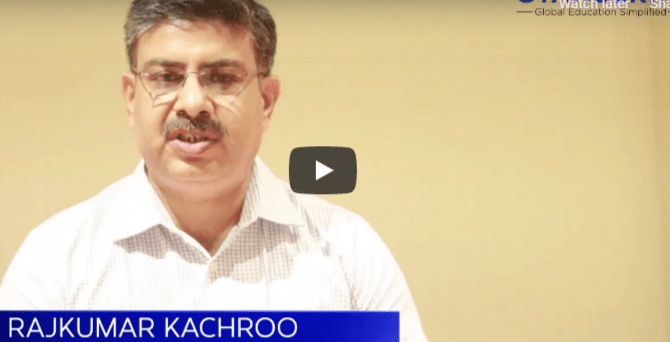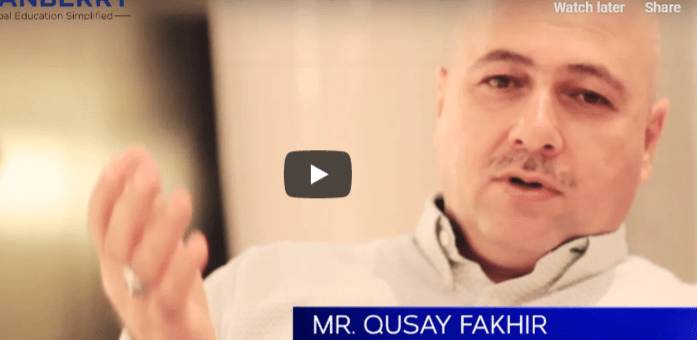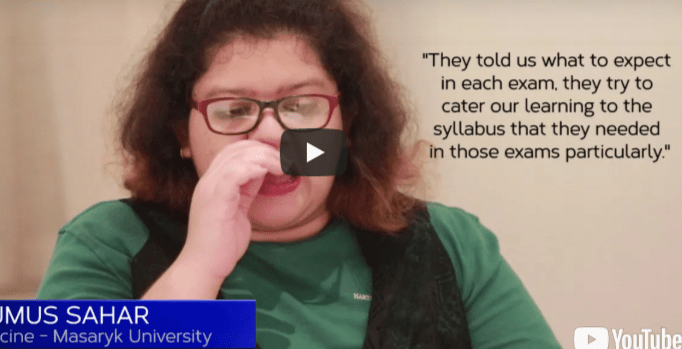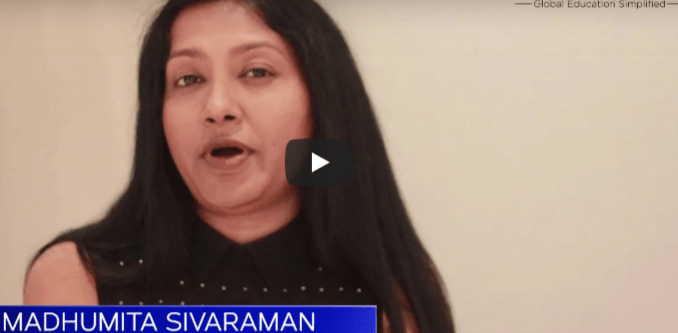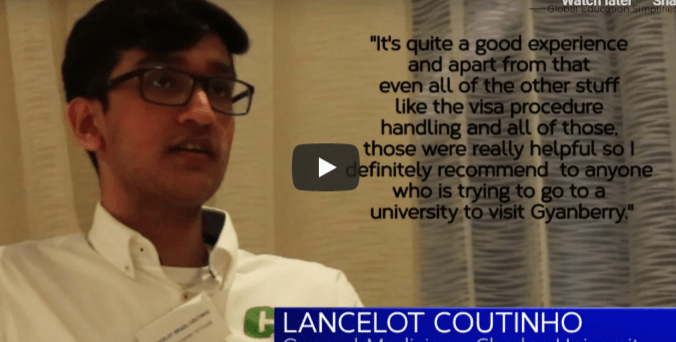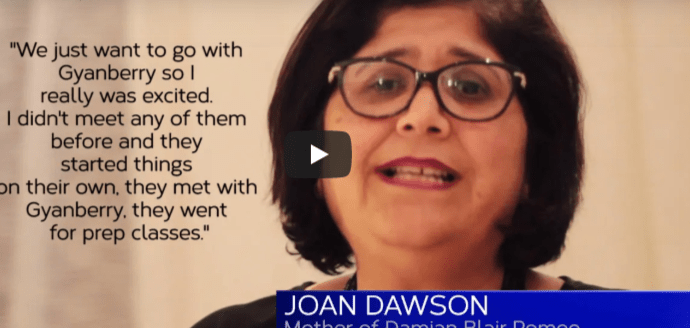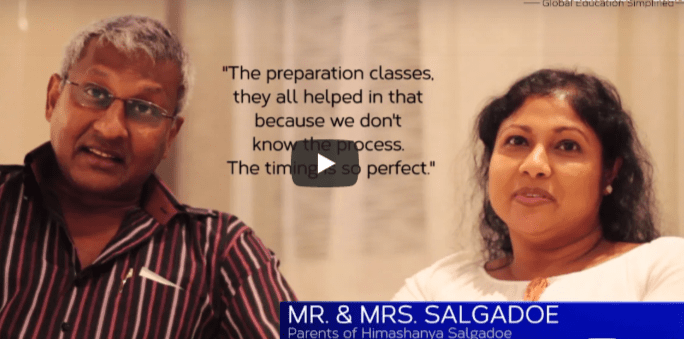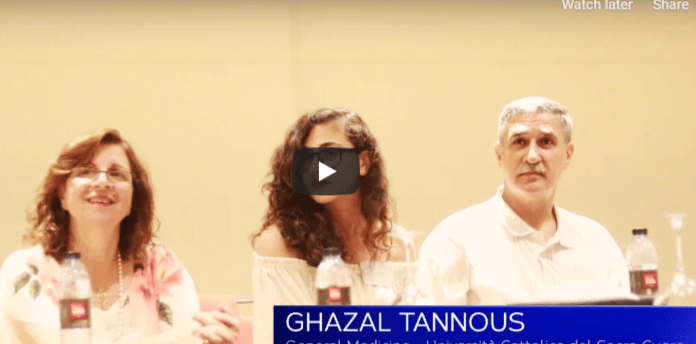 WHAT OUR STUDENTS HAVE TO SAY ABOUT US

Alistair Lewis
ALUMNI, DELHI PRIVATE SCHOOL, DUBAI
Gyanberry has provided me this opportunity to study at a German university. My experience with them allowed me to have a chance for a better future.

Dalia Aboukofa
ALUMNI, AL MAWAKEB SCHOOL
Gyanberry's university workshops are the best. It helped me gain all the information required for the admission and entrance exams. They also professionally helped me with the entire visa process. Anybody aiming to apply to university must visit them.

Ghazal Tannous
ALUMNI, ST. MARY'S CATHOLIC SCHOOL
The prep classes were super helpful, definitely if you're gonna go through the entire process, do the prep classes. The teachers are great, they compile everything into smaller bits and pieces of information that are easier to absorb and the support from Gyanberry is really amazing.

Hamza Quresh
ALUMNI, PAKISTAN EDUCATION ACADEMY, DUBAI
My experience with Gyanberry was very grateful. They helped me from start to end. From the application process up to the visa, they helped me.

Hima Kachroo
ALUMNI, THE MILLENNIUM SCHOOL
Entire credit goes to Gyanberry team. Gyanberry has been helpful from the very beginning and has guided me and my family through several admission procedures and finally got my admission into my dream university.

Lancelot Coutino
ALUMNI, EMIRATES FUTURE INTERNATIONAL ACADEMY
Gyanberry's prep classes are the best. It helped me revise all the portion which I have forgotten and all the tiny little things which I need to remember to pass the exam. Their services are really very helpful. I highly recommend Gyanberry consultants to each student.

Sriram Balasubramani
ALUMNI, ST. MARY'S CATHOLIC SCHOOL
We got to know about Gyanberry and it was our best decision ever that we got registered with them. They helped me with everything from day 1, it was fantastic and very realistic and very practical.

Muhammad Hassan
ALUMNI, THE OXFORD SCHOOL, DUBAI
Gyanberry's German class, it helped me a lot. The entire team has been very supportive. Their services are really very helpful. Start learning the German language and go ahead with Gyanberry. They are the best.

Pauline Isabelle Cabrera
ALUMNI, ST. MARY'S CATHOLIC SCHOOL
It was our best decision ever that we got registered with Gyanberry. The kind of information and help that we got from them that has really been like holding our hands throughout the day and they are always approachable, very responsive, anytime you try to write to them.

Puneet Manghnani
ALUMNI, INDIAN HIGH SCHOOL, DUBAI
My experience with Gyanberry has been great. They've helped me throughout the process like giving me tips about the university up to visa processing.

Sandra Abou Saad
ALUMNI, AL MAWAKEB SCHOOL
My experience with Gyanberry was very positive. From the moment I registered with them to apply to these universities till the time I got my acceptance letter, they've been very helpful.

Usama Taufiq
ALUMNI, ARAB UNITY SCHOOL
My experience with Gyanberry has been really good since I applied back in November. They have been very helpful with the application and they are very responsive to e-mails and calls.

Uzair Ghori
ALUMNI, THE WESTMINSTER SCHOOL, DUBAI
Gyanberry and its team are the BEST! They played a very important role in my career deciding point, by helping me choose which university I need to apply for my future studies.

Vaishak Nair
ALUMNI, INDIAN HIGH SCHOOL
My experience with Gyanberry is a wonderful experience. They helped me a lot in knowing about the university and they motivated me to study in Germany and helped me with the visa process. I would recommend this to other students because my seniors also recommend it to me.

Jaafar AI-Qazzaz
ALUMNI, RASHID AL-SALEH PRIVATE SCHOOL
Gyanberry was really helpful, they shared with us the questions, whatever they could, their past experiences from other students. I've been in contact with them while called, while emailed, and they were very nice about it.

Sidra Ali
ALUMNI, DELHI PRIVATE SCHOOL
I would recommend Gyanberry to anyone who wants to study abroad. They're with you every step of the way, starting from the admission procedures all the way up to obtaining your visa and everything. They also provide prep classes to prepare you for the entrance examination to any university and they're very helpful.

Taizeen Hans
ALUMNI, KURIAKOSE ELIAS SCHOOL
I realized soon after that I want to go abroad and Czech seem to be the best option and that's where I came across Gyanberry. They're very huge and very important in my career deciding point, in helping me choose which university I have to apply for.