University of Bradford
Looking to study in UK? Study abroad at one of the best European universities, University of Bradford. The university's academic and industry experts are shaping the future of their sectors, and students at the University of Bradford gain the skills and experiences they need to go out and make their mark on the world. Situated in the magnificent county of Yorkshire, the City of Bradford is multicultural, well-connected, and one of the UK's least expensive student cities. International students at the University of Bradford, who represent more than 130 countries feels supported, involved and at home at the university. University of Bradford is one of an elite group of business schools across the world to have achieved Triple Crown accredited EQUIS, AMBA & AACSB. It is top 5 in the UK for satisfaction with living and accommodation costs and financial support. Most importantly, 94% of Bradford graduates are in employment or further study within 6 months of graduation.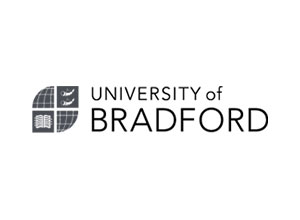 Why choose University of Bradford?
Looking to study in UK? Study abroad at one of the top universities in the world, University of Bradford. The University of Bradford is made up of four academic faculties which each cover a broad range of specialisms – Faculty of Engineering & Informatics, Faculty of Health Studies, Faculty of Life Sciences, Faculty of Management Law and Social Sciences. At the University of Bradford, students will develop the skills employers need, as its courses are designed using input from their industry partners. Students put theory into practice in the lab, in the field, and on placement thereby graduating with the experience needed to launch their career. Students learn from academic and industry experts who are shaping the future of their sectors, learning in world-class facilities – University of Bradford invested millions of pounds in high-tech learning environments, such as its motion capture studio and Bloomberg Trading Room. Bradford is a welcoming and culturally rich place to study. They are one of the most diverse, inclusive universities in the UK, and takes pride in the warm welcome given to international students. University of Bradford friendly and compact campus is within a five-minute walk of the city centre, with accommodation and all student facilities within the grounds.
University of Bradford students also have the support of Career and Employability Services every step of the way. One-to-one impartial and confidential appointments for finding part-time work, graduate career planning, and support with applications and interviews for jobs and postgraduate study. Workshops, including regular careers forums for international students, career fairs and networking events. A database of global and UK job opportunities – for while studying and after graduation. Internships and placement programmes, access to a range of interactive learning resources.
If any student is interested in starting a business and want to extend stay in the UK after graduation, they can apply for the Start-up Visa scheme. All students at the University of Bradford will receive support from a team of business and social enterprise start-up experts, as well as mentoring from successful entrepreneurs. As a technology university with over 50 years of research experience, University of Bradford's mission is to create knowledge through research. They apply this knowledge for the benefit of society, tackling the major global challenges of our age. 96% of research was rated as world-leading, internationally excellent or internationally recognized in the latest Research Excellence Framework. University of Bradford work regularly with other universities, policy makers, public bodies, businesses and charities to develop innovative solutions to large and small problems. They university is passionate about applying its expertise to solve the challenges that the global community faces.
University of Bradford goes the extra mile for its international students – right from the time student ambassadors greet you at the airport upon your arrival. The Language Centre is here to support you throughout your studies with expert tuition in academic English language skills through free workshops, one-to-ones and online help-desks and resources. Choose which courses you want to study, for example, grammar, pronunciation, academic vocabulary, reading and writing. The UBU International Student Centre (Room 101) is a friendly space for study, cross-cultural interaction and student-led foreign language. The university also organizes a lot of cultural events, day trips around the UK and even sporting events such as cycling and hiking. When you begin studying, you'll be allocated a Personal Academic Tutor, who will be happy to discuss any area of your programme of study. If you're living in a hall of residence, there's always a warden on hand to answer any queries or concerns, day or night. The International Student Adviser at the University of Bradford also helps you when you arrive and throughout your stay. Confidential free advice and counseling is available through Students' Union and the team of friendly, qualified counselors. All counseling and advice services of the University of Bradford are confidential and free of charge.
The Academic Skills Advice Service is open to all students, and will work with you to develop your academic, interpersonal and transferable skills. The University of Bradford have well-stocked libraries and excellent IT facilities across campus. At their City Campus these facilities are open 24 hours a day during term time, meaning you'll always find a place to get things done on campus. The Career and Employability Services can help you develop your employability skills through regular workshops and interactive learning resources. The university's friendly staff will also help you find local part-time work during your studies. University of Bradford support doesn't end once you graduate – its Alumni Office maintains contact with tens of thousands of graduates, organizing reunions, networking opportunities and developing overseas branches. You'll be a lifelong member of the University of Bradford community.
University of Bradford international students are guaranteed a place in The Green so you can be sure of a fantastic start to your student journey in Bradford. The Green is a sociable, secure, home-from-home – and one of the most sustainable developments of its kind in the world. It's just a short walk from the city centre, so you're close to everything you need. The Green has a welcoming community atmosphere, perfect if you're living away from home for the first time. The Green is the first student residential project in the country to achieve the BREEAM accolade of 'outstanding', due to its innovative sustainable design features. Set in beautifully landscaped gardens, The Green provides plenty of places to relax and socialise. It is made up of townhouses and apartments, with 1,026 bedrooms designed around a village concept. Both accommodation types feature bright, modern and fully-equipped kitchen and living spaces. In townhouses, bathrooms are shared by two bedrooms, while apartments have en-suite bathrooms.
What programs are offered by University of Bradford?
The University of Bradford offers
Foundation Program in
International Foundation Studies,
Engineering International Foundation Year,
Foundation in Clinical Sciences/Medicine
Bachelor Degree programs in
BA – Criminology and Criminal Behaviour, Film and Television Production, Graphics for Games, International Relations, Politics and Security Studies, Politics, Peace and Development, Social Work, Sociology, Working with Children, Young People and Families,
BSc – Accounting & Finance, Animation, Applied Artificial Intelligence, Archaeology, Business & Management, Business Computing, Business Studies & Law, Computer Science, Computer Science for Cyber Security and Games, Economics, Finance & Business Analytics, Finance & Economics, Human Resource Management,
International Business and Management, Management and Business Analytics, Marketing,
BSc – Film and Visual Effects Technology, Game Design and Development,Virtual and Augmented Reality,
BSc – Chemistry – Analytical, Industrial Experience, Materials Chemistry, Mathematical and Computational Chemistry, Medicinal Chemistry, Clinical Sciences, Clinical Technology, Diagnostic Radiography, Forensic and Medical Science, Forensic Archaeology and Anthropology,Healthcare Science (Life Sciences), Midwifery Studies, MPhysiotherapy – Sport and Exercise Medicine, Nursing (Adult/Child/Mental Health), Occupational Therapy, Optometry, Paramedic Science, Pharmacy, Physiotherapy, Psychology, Psychology with Counselling, Public Health and Community Wellbeing,
LLB – Law, Law (Commercial Law), Law (Criminal Law), Law (Social Justice), Law with Business and Management,
BEng – Biomedical Engineering, Biomedical Science, Chemical Engineering, Civil and Structural Chemistry, Mechanical Engineering, Software Engineering.
Master Degree Programs in
MA – Advanced Practice in Peacebuilding and Conflict Resolution, Archaeology and Identity, Filmmaking, International Relations and Security Studies, Peace, Conflict and Development, Peace, Resilience and Social Justice, Social Work, Sociology, Social Policy and Crime, Sustainable Development,
MSc – Advanced Biomedical Engineering, Advanced Chemical and Petroleum Engineering, Advanced Civil and Structural Engineering, Advanced Mechanical Engineering, Automotive Systems Engineering, Big Data Science and Technology, Bioinformatics, Cyber Security, Internet of Things (IoT), Smart Grids and Energy Systems,
MSc – Cancer Drug Discovery, Cancer Pharmacology, Drug Toxicology and Safety Pharmacology, Forensic Archaeology and Crime Scene Investigation, Human Osteology and Palaeopathology, International Business and Management, Leadership in Health & Social Care (International), Materials Chemistry, Medical Bioscience, Nursing Studies (International), Pharmaceutical Technology and Medicines Control, Physiology and Molecular Biology, Psychology of Health and Wellbeing, Skin Science and Stem Cell Biology, Psychology,
European and International Business Management, Financial Management, International Development Management, International Strategic Marketing, Logistics, Data Analytics and Supply Chain Management, Management, Marketing and Management, Project Planning and Management,
MSc – Archaeological Sciences, Economics and Finance for Development, Finance and Investment, Finance, Accounting and Management,Landscape Archaeology and Digital Heritage,
LLM – International Commercial Law, International Human Rights Law and Development, International Legal Studies, Natural Resources and Environmental Law and Policy.
What is the tution fees for studying in University of Bradford?
Tuition fees for
Foundation year at the University of Bradford is 16021 USD / 58851 Dirham / 1139495 INR.
Bachelor Degree programs may range in between 20137 USD / 73970 Dirham / 1432018 INR to 23976 USD / 88070 Dirham / 1705019 INR per annum.
Master Degree programs may range in between 1076 USD / 39400 Dirham / 762831 INR to 19192 USD / 70495 Dirham / 1364842 INR per annum.
How to apply for admission to University of Bradford?
The requirements differ based on students' academic background. Apply Now to know further information on application details, admission requirements, transcripts/marksheet evaluation, visa process and other important guidelines.
Testimonials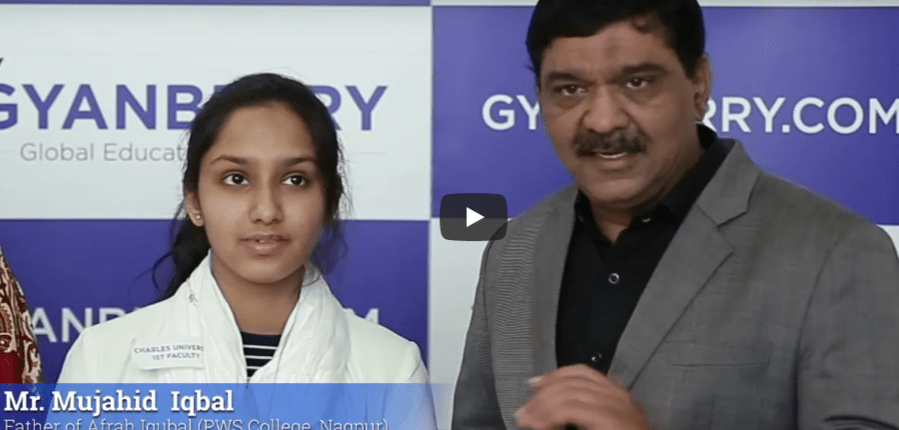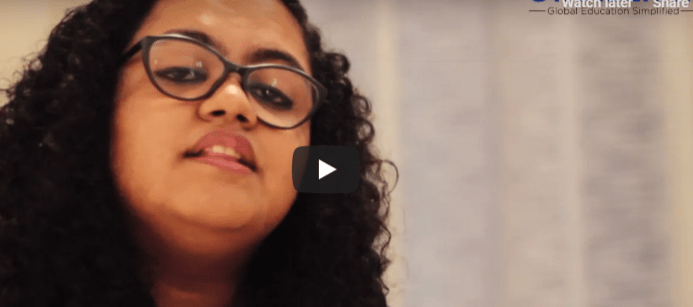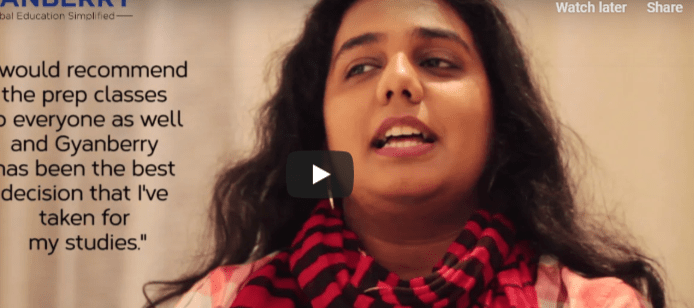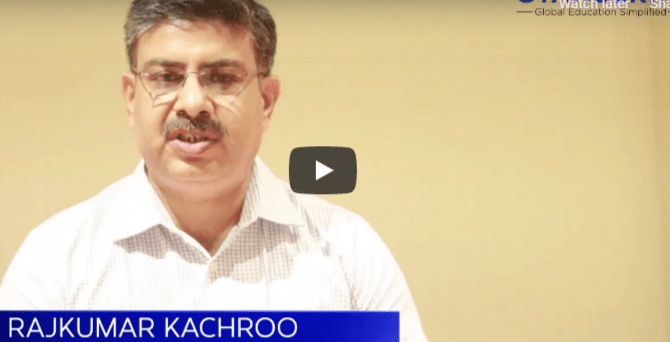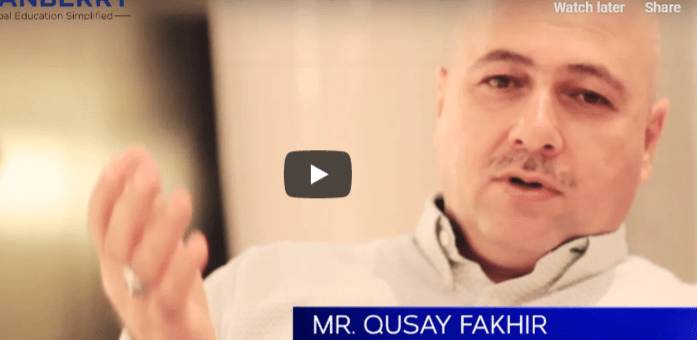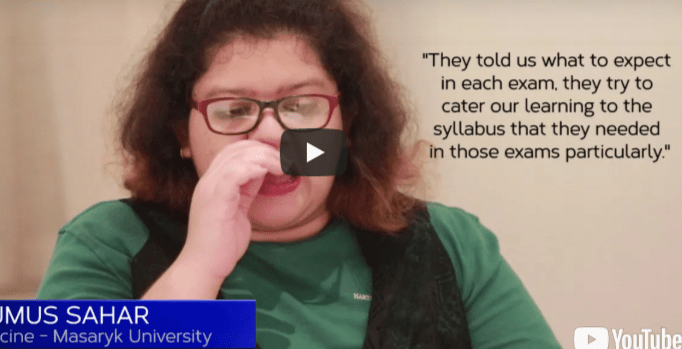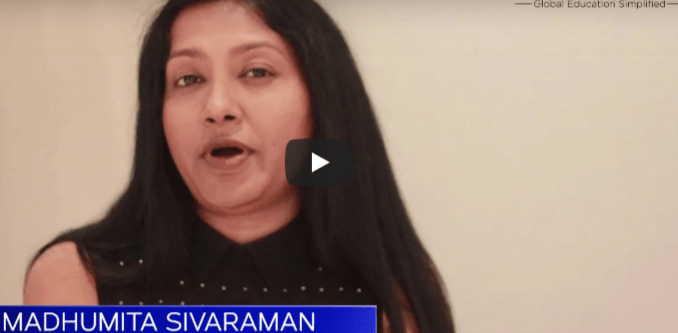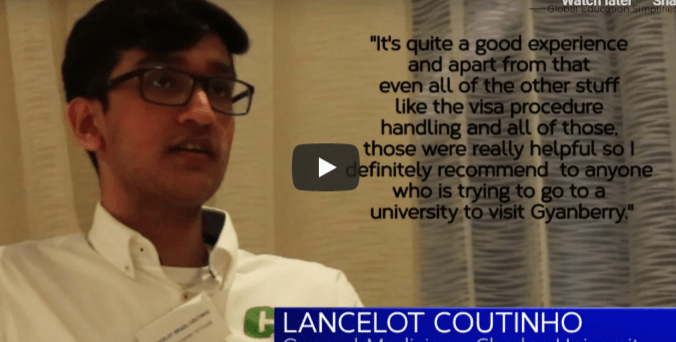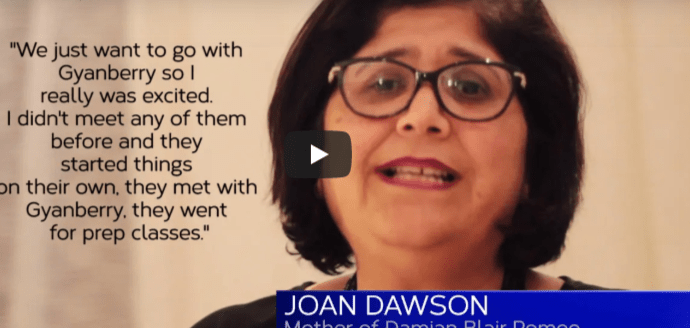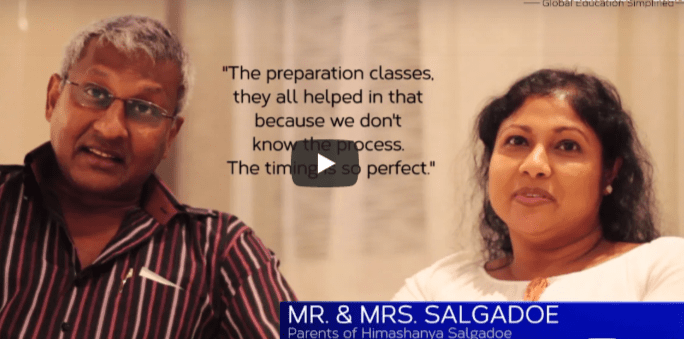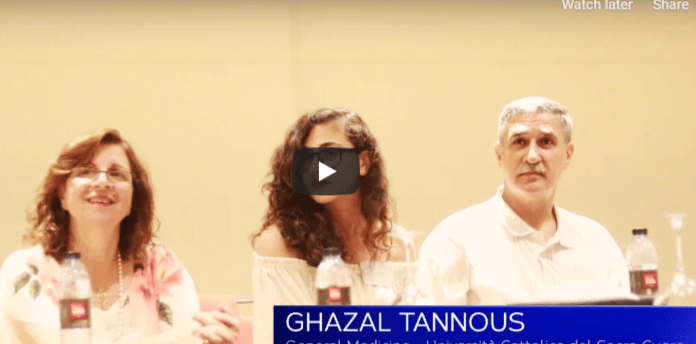 WHAT OUR STUDENTS HAVE TO SAY ABOUT US

Alistair Lewis
ALUMNI, DELHI PRIVATE SCHOOL, DUBAI
Gyanberry has provided me this opportunity to study at a German university. My experience with them allowed me to have a chance for a better future.

Dalia Aboukofa
ALUMNI, AL MAWAKEB SCHOOL
Gyanberry's university workshops are the best. It helped me gain all the information required for the admission and entrance exams. They also professionally helped me with the entire visa process. Anybody aiming to apply to university must visit them.

Ghazal Tannous
ALUMNI, ST. MARY'S CATHOLIC SCHOOL
The prep classes were super helpful, definitely if you're gonna go through the entire process, do the prep classes. The teachers are great, they compile everything into smaller bits and pieces of information that are easier to absorb and the support from Gyanberry is really amazing.

Hamza Quresh
ALUMNI, PAKISTAN EDUCATION ACADEMY, DUBAI
My experience with Gyanberry was very grateful. They helped me from start to end. From the application process up to the visa, they helped me.

Hima Kachroo
ALUMNI, THE MILLENNIUM SCHOOL
Entire credit goes to Gyanberry team. Gyanberry has been helpful from the very beginning and has guided me and my family through several admission procedures and finally got my admission into my dream university.

Lancelot Coutino
ALUMNI, EMIRATES FUTURE INTERNATIONAL ACADEMY
Gyanberry's prep classes are the best. It helped me revise all the portion which I have forgotten and all the tiny little things which I need to remember to pass the exam. Their services are really very helpful. I highly recommend Gyanberry consultants to each student.

Sriram Balasubramani
ALUMNI, ST. MARY'S CATHOLIC SCHOOL
We got to know about Gyanberry and it was our best decision ever that we got registered with them. They helped me with everything from day 1, it was fantastic and very realistic and very practical.

Muhammad Hassan
ALUMNI, THE OXFORD SCHOOL, DUBAI
Gyanberry's German class, it helped me a lot. The entire team has been very supportive. Their services are really very helpful. Start learning the German language and go ahead with Gyanberry. They are the best.

Pauline Isabelle Cabrera
ALUMNI, ST. MARY'S CATHOLIC SCHOOL
It was our best decision ever that we got registered with Gyanberry. The kind of information and help that we got from them that has really been like holding our hands throughout the day and they are always approachable, very responsive, anytime you try to write to them.

Puneet Manghnani
ALUMNI, INDIAN HIGH SCHOOL, DUBAI
My experience with Gyanberry has been great. They've helped me throughout the process like giving me tips about the university up to visa processing.

Sandra Abou Saad
ALUMNI, AL MAWAKEB SCHOOL
My experience with Gyanberry was very positive. From the moment I registered with them to apply to these universities till the time I got my acceptance letter, they've been very helpful.

Usama Taufiq
ALUMNI, ARAB UNITY SCHOOL
My experience with Gyanberry has been really good since I applied back in November. They have been very helpful with the application and they are very responsive to e-mails and calls.

Uzair Ghori
ALUMNI, THE WESTMINSTER SCHOOL, DUBAI
Gyanberry and its team are the BEST! They played a very important role in my career deciding point, by helping me choose which university I need to apply for my future studies.

Vaishak Nair
ALUMNI, INDIAN HIGH SCHOOL
My experience with Gyanberry is a wonderful experience. They helped me a lot in knowing about the university and they motivated me to study in Germany and helped me with the visa process. I would recommend this to other students because my seniors also recommend it to me.

Jaafar AI-Qazzaz
ALUMNI, RASHID AL-SALEH PRIVATE SCHOOL
Gyanberry was really helpful, they shared with us the questions, whatever they could, their past experiences from other students. I've been in contact with them while called, while emailed, and they were very nice about it.

Sidra Ali
ALUMNI, DELHI PRIVATE SCHOOL
I would recommend Gyanberry to anyone who wants to study abroad. They're with you every step of the way, starting from the admission procedures all the way up to obtaining your visa and everything. They also provide prep classes to prepare you for the entrance examination to any university and they're very helpful.

Taizeen Hans
ALUMNI, KURIAKOSE ELIAS SCHOOL
I realized soon after that I want to go abroad and Czech seem to be the best option and that's where I came across Gyanberry. They're very huge and very important in my career deciding point, in helping me choose which university I have to apply for.