University of Canberra
Looking to study in Australia? Study abroad at one of the top universities in the world, University of Canberra, Australia. Nestled in the heart of the nation's capital, University of Canberra is a young university with a bold vision. Their strategic plan outlines ambitious objectives to be distinctive by design and a leading Australian tertiary institution by extending regional, national and international reach. The latest Times Higher Education World University Rankings placed the University of Canberra in the top two percent of universities worldwide, and among the top 100 universities in the world under the age of 50. This can be partly attributed to increased research publications and co-authorship, and growing international networks. University of Canberra works with government, business and industry to serve local communities and nation, and to be the capital's educational window to the world. From this vantage point, the university challenge the status quo in a relentless pursuit of original and better ways to teach, learn, research and add value – locally and internationally. University of Canberra long-standing excellence in mission-oriented research will be fostered and, together with a renewed emphasis on entrepreneurship, will be woven inextricably into the University's educational experience. Through a transformative campus development plan, the University will evolve into a distinctive community for lifelong learning, and serve as a beacon of sustainable, smart and connected living thereby leading the sector nationally in equity, diversity, inclusion and access.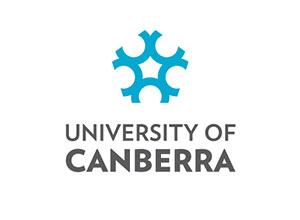 UNIVERSITY OF CANBERRA, AUSTRALIA
Why Choose University of Canberra?
Looking to study in Australia? The University of Canberra is a diverse and exciting learning organization that provides courses at its Bruce campus in Canberra, and through partners in Sydney, Melbourne and Queensland, and internationally. The University puts the student learning experience at the center of its purpose and upholds a student-centered approach to learning. The University is a learning community of students, staff and external stakeholders, built on principles of intellectual inquiry, inclusivity, equity, and diversity and produces socially and ethically responsible graduates. It is open to everyone suitably qualified, irrespective of their background or origins. Students learn through immersive and engaging learning activities, based on critical and creative inquiry informed through research and scholarship. The University curriculum provides students with leading disciplinary knowledge and practice, presented through coherent learning streams which use up-to-date, relevant and appropriate teaching and assessment practices, and focus on learning experience. The University is committed to ongoing quality enhancement through reflective, evidence-based practice, and professional development as part of a scholarly approach to learning and teaching; the University is committed to supporting its learning and teaching staff in the pursuit of scholarship. UC facilitates learning, teaching, assessment and evaluation of the curriculum through enabling technologies as well as face-to-face. The University's virtual learning environment, educational analytics, and related technologies enable the learning community to engage in reflective practice. University staff may use the virtual learning environment to provide students with engaging learning activities to support their learning. The University designs and manages learning environments to be positive, cooperative and inclusive spaces, whether virtual or physical. All learning environments are inclusive, and designed to encourage students to interact in a respectful intellectual context. Learning spaces are designed to support a variety of teaching practices and student learning needs.
The University of Canberra is riding a wave of success across its research areas and with significant new projects underway, there's a growing sense that research is making a huge difference in the world. The University of Canberra has a collaborative, innovative and dynamic research culture, with a focus on producing high-quality and high-impact work that makes an early and significant difference to the world around. The University of Canberra is committed to innovative, collaborative and team-based research with a respectful, generous and inclusive leadership. External collaboration and engagement with academic, government, industry and community partners are highly valued and supported. Research Services provides administrative support to researchers in their bid to procure and manage research funds from external funding bodies. Support is provided through-out the life cycle of all externally-funded research projects with university team providing assistance with applications, submission, contract management and all post-award administration. In addition to highlighting opportunities from more traditional funding bodies, University of Canberra also works with a wide range of funders including primary industry corporations and philanthropic trusts to maximize our researcher's capacity to attract funds.
The university houses state-of-the-art medical clinic facility available to all UC staff. A range of services are offered starting from health care to sports to round the clock security for all university staff, members, students, employees and professors. University of Canberra offer all first year students with guaranteed accommodation services. Students can seek for on-campus accommodation facilities subsequently and can even opt for home stays or rented apartments in close vicinity to the university campus.
What programs are offered by University of Canberra?
University of Canberra offer
Foundation Program in
International Foundation Studies.
Bachelor Degree Programs in
Accounting,
Acting & Performance,
Applied Fashion,
Forensic Studies,
Law,
BA – Creative Writing, Culture & Heritage, Digital Media, Film Production, Global Studies, Communication & Media, Psychology, Journalism, Marketing Communication, Politics & International Relations, Primary Education (Creative Arts), Social & Economic Policy – Economic Policy / Sociology, Justice Studies.
BSc – Psychology, Biomedical Science, Business Informatics.
Design, Industrial Design, Interactional Design, Visual Communication Design,
BCom – Business Economics, Finance & Banking.
BBM – Building & Construction Management, Entrepreneurship & Innovation, Human Resource Management, International Business, Marketing, Service Management, Sport Management, Event & Tourism Management,
Engineering & Technology, Software Engineering, Environmental Science, Health Science, Human Nutrition, Information Technology, Architecture,
Medical Radiation Science – Medical Imaging, Medical Science, Midwifery, Nursing, Occupational Therapy, Pharmacy, Physiotherapy, Public Health, Sport & Exercise Science, Vision Science,
Architecture – Interior Architecture, Landscape Architecture.
Master Degree Programs in
Architecture, Design Strategies.
MA – Creative and Cultural Futures, Education, Education Studies, International Development, Legal Studies, Primary Teaching, Secondary Teaching.
MBA, Human Resource Management, International Business, Marketing Management, Public Administration.
Business Informatics, Communication, Counseling, Data Science, Professional Accounting.
Clinical Psychology, Medical Imaging, Medical Ultrasound, Midwifery Practice, Nursing, Nutrition & Dietetics, Occupational Therapy, Optometry, Pharmacy, Physiotherapy, Public Health, Speech Pathology.
Engineering, Information Technology, Information Technology & Systems,
Law.
What is the tution fees for studying in University of Canberra?
Approximate tuition fees for various undergraduate and postgraduate degree programs may range in between 26700 USD / 98000 Dirham / 1904000 INR to 34100 USD / 125250 Dirham / 2431230 INR per annum.
How to apply for admission to University of Canberra?
The requirements differ based on students' academic background. Apply Now to know further information on application details, admission requirements, transcripts/marksheet evaluation, visa process and other important guidelines.
Testimonials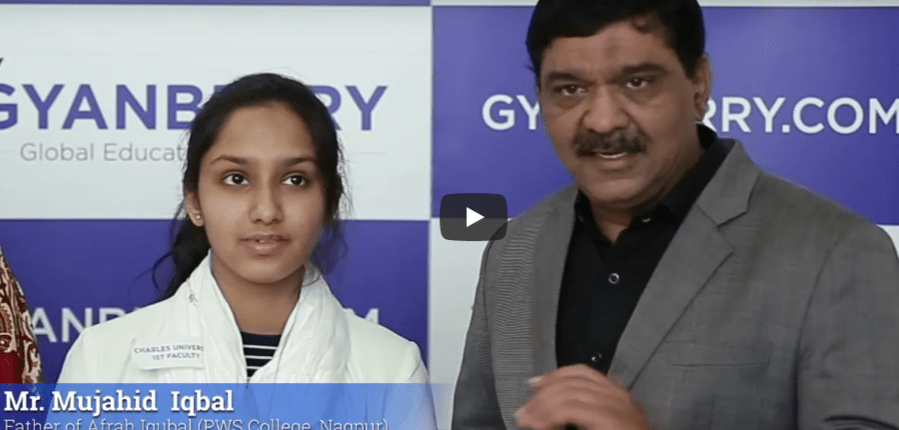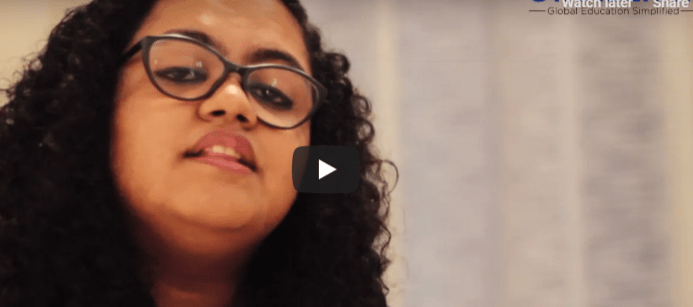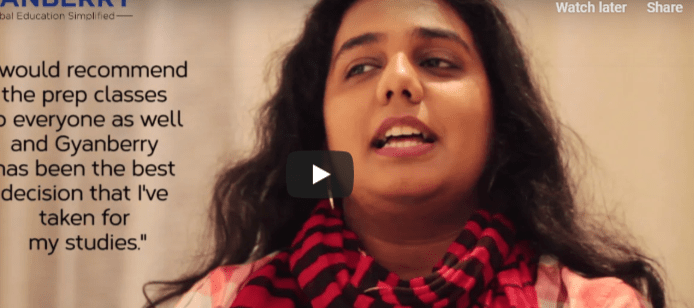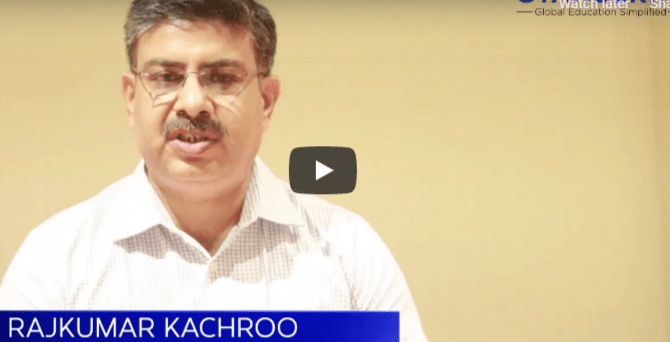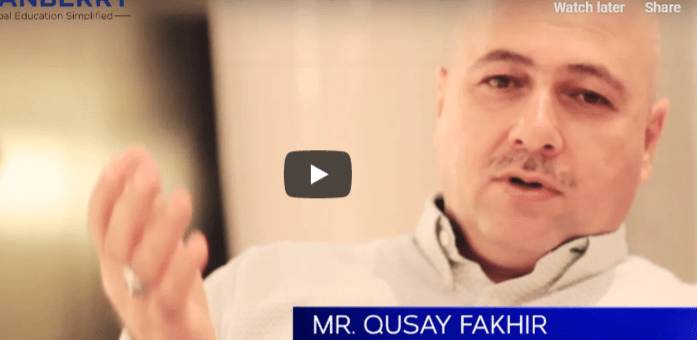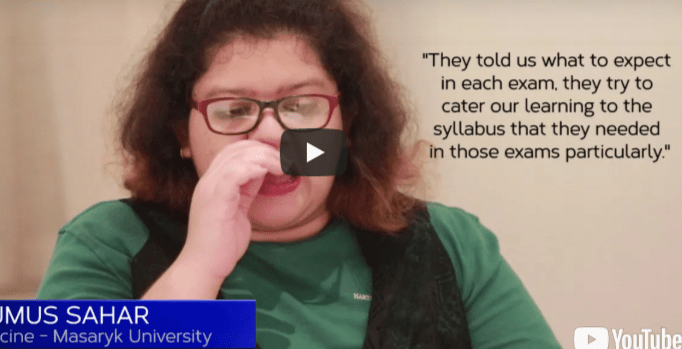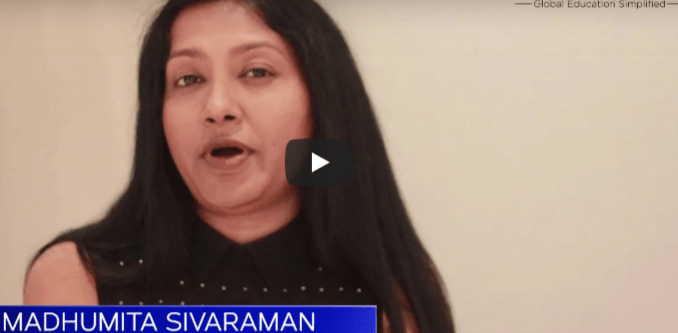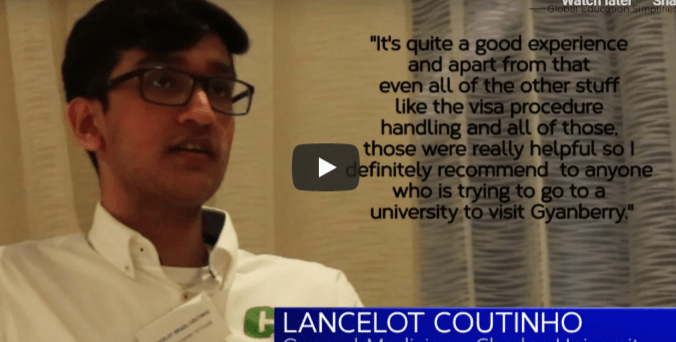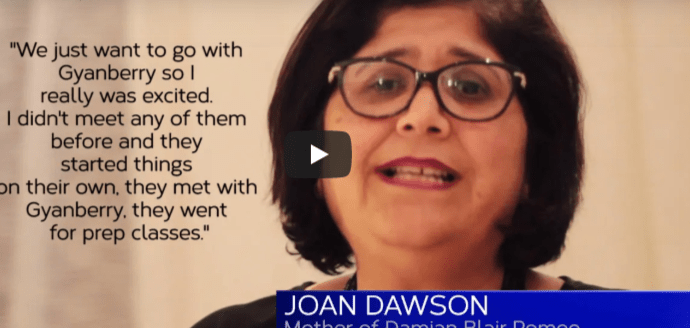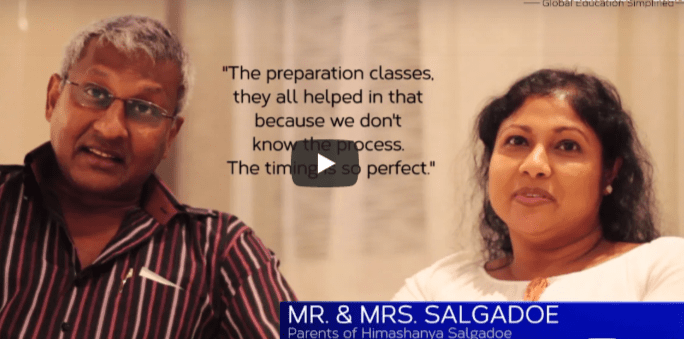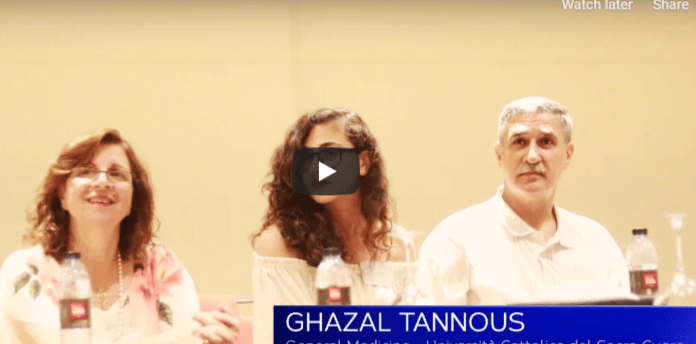 WHAT OUR STUDENTS HAVE TO SAY ABOUT US

Alistair Lewis
ALUMNI, DELHI PRIVATE SCHOOL, DUBAI
Gyanberry has provided me this opportunity to study at a German university. My experience with them allowed me to have a chance for a better future.

Dalia Aboukofa
ALUMNI, AL MAWAKEB SCHOOL
Gyanberry's university workshops are the best. It helped me gain all the information required for the admission and entrance exams. They also professionally helped me with the entire visa process. Anybody aiming to apply to university must visit them.

Ghazal Tannous
ALUMNI, ST. MARY'S CATHOLIC SCHOOL
The prep classes were super helpful, definitely if you're gonna go through the entire process, do the prep classes. The teachers are great, they compile everything into smaller bits and pieces of information that are easier to absorb and the support from Gyanberry is really amazing.

Hamza Quresh
ALUMNI, PAKISTAN EDUCATION ACADEMY, DUBAI
My experience with Gyanberry was very grateful. They helped me from start to end. From the application process up to the visa, they helped me.

Hima Kachroo
ALUMNI, THE MILLENNIUM SCHOOL
Entire credit goes to Gyanberry team. Gyanberry has been helpful from the very beginning and has guided me and my family through several admission procedures and finally got my admission into my dream university.

Lancelot Coutino
ALUMNI, EMIRATES FUTURE INTERNATIONAL ACADEMY
Gyanberry's prep classes are the best. It helped me revise all the portion which I have forgotten and all the tiny little things which I need to remember to pass the exam. Their services are really very helpful. I highly recommend Gyanberry consultants to each student.

Sriram Balasubramani
ALUMNI, ST. MARY'S CATHOLIC SCHOOL
We got to know about Gyanberry and it was our best decision ever that we got registered with them. They helped me with everything from day 1, it was fantastic and very realistic and very practical.

Muhammad Hassan
ALUMNI, THE OXFORD SCHOOL, DUBAI
Gyanberry's German class, it helped me a lot. The entire team has been very supportive. Their services are really very helpful. Start learning the German language and go ahead with Gyanberry. They are the best.

Pauline Isabelle Cabrera
ALUMNI, ST. MARY'S CATHOLIC SCHOOL
It was our best decision ever that we got registered with Gyanberry. The kind of information and help that we got from them that has really been like holding our hands throughout the day and they are always approachable, very responsive, anytime you try to write to them.

Puneet Manghnani
ALUMNI, INDIAN HIGH SCHOOL, DUBAI
My experience with Gyanberry has been great. They've helped me throughout the process like giving me tips about the university up to visa processing.

Sandra Abou Saad
ALUMNI, AL MAWAKEB SCHOOL
My experience with Gyanberry was very positive. From the moment I registered with them to apply to these universities till the time I got my acceptance letter, they've been very helpful.

Usama Taufiq
ALUMNI, ARAB UNITY SCHOOL
My experience with Gyanberry has been really good since I applied back in November. They have been very helpful with the application and they are very responsive to e-mails and calls.

Uzair Ghori
ALUMNI, THE WESTMINSTER SCHOOL, DUBAI
Gyanberry and its team are the BEST! They played a very important role in my career deciding point, by helping me choose which university I need to apply for my future studies.

Vaishak Nair
ALUMNI, INDIAN HIGH SCHOOL
My experience with Gyanberry is a wonderful experience. They helped me a lot in knowing about the university and they motivated me to study in Germany and helped me with the visa process. I would recommend this to other students because my seniors also recommend it to me.

Jaafar AI-Qazzaz
ALUMNI, RASHID AL-SALEH PRIVATE SCHOOL
Gyanberry was really helpful, they shared with us the questions, whatever they could, their past experiences from other students. I've been in contact with them while called, while emailed, and they were very nice about it.

Sidra Ali
ALUMNI, DELHI PRIVATE SCHOOL
I would recommend Gyanberry to anyone who wants to study abroad. They're with you every step of the way, starting from the admission procedures all the way up to obtaining your visa and everything. They also provide prep classes to prepare you for the entrance examination to any university and they're very helpful.

Taizeen Hans
ALUMNI, KURIAKOSE ELIAS SCHOOL
I realized soon after that I want to go abroad and Czech seem to be the best option and that's where I came across Gyanberry. They're very huge and very important in my career deciding point, in helping me choose which university I have to apply for.