University of Manitoba, Canada
Looking to study in Canada? Study abroad at one of the top universities in Canada, University of Manitoba. To begin with, University of Manitoba stands tall on the western banks of Canada and is the oldest and the first ever established higher educational university in the region. That is to say, University of Manitoba, founded in 1877, has been actively strengthening Canada's goal of innovation in teaching and research excellence. Above all, University of Manitoba has seen positive repercussions from all its graduates, postgraduates and doctoral students including academic and non-academic staff. As a result of such an impact on a global scale, currently, University of Manitoba boasts of a strong international alumnus with over 140000 members spanning 137 countries. Besides ranking among the top universities in Canada, UofM functions on a simple principle of attracting brightest talents from across the world and shaping the cumulative knowledge base in solving global challenges. On the other hand, University of Manitoba is one of the top universities in Canada which has excelled over time in developing indigenous achievements. Consequently, UofM helps Canada in relying heavily on indigenous products and not on foreign imports.
Mission: University of Manitoba aims to become a socio-economic knowledge base center to develop, preserve and apply innovation contributing to cultural, social and economic well-being of the people of Manitoba, Canada and the world at large.
Vision: University of Manitoba visualizes to rank among the top universities in Canada and the world at large by committing to research and development, study abroad scholarships, practical approach to teaching & learning strenghtened by indigenous knowledge and ideas.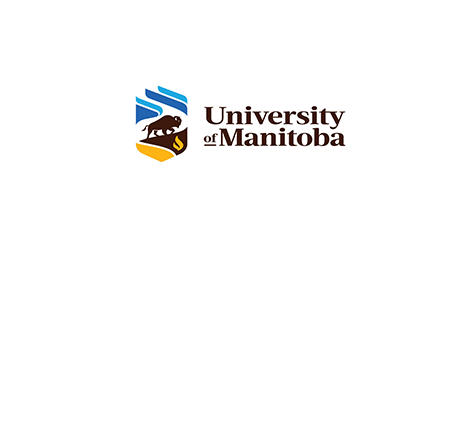 UNIVERSITY OF MANITOBA, CANADA
Why choose University of Manitoba?
Learning & Development
Looking to study in Canada? Study abroad at one of the best universities in Canada, University of Manitoba. In the first place, UofM ranks among top 230 universities in the world and top 10 universities in Canada. Most importantly, UofM administration functions on 5-fold principle namely 'Commit to Relationships & Listening', 'Demonstrate Culturally Relevant Design', 'Respect Mother Earth', 'Foster a Sense of Belonging & Community' and 'Embrace a Seven Generation View'. Secondly, University of Manitoba has world class professors who brings with them years of rich experience, knowledge, skills and expertise in respective domains.
Coupled with lab-based training and development of students, University of Manitoba believes in indigenous approach of addressing and solving societal and global challenges. To exemplify this, UofM grooms its students in community service learning. UofM students consequently get opportunities to upgrade and develop knowledge, training and skills needed for community engagement. In addition, it gives all students a platform to showcase their talent by applying theoretical knowledge base in practical research and development to solve local challenges. Moreover, students get to interact and meet local people from diverse backgrounds and areas thereby building individual character. Finally, CSL or community or service learning helps boost individual resume for employment. That is to say, CSL learning brings in the exact platform that any student will need to develop the prerequisite skills for cracking job interviews.
Not only community-based learning, University of Manitoba is also contributing towards building future leaders, entrepreneurs and businessmen. In order to achieve such goals, UofM has introduced President's Student Leadership Program. The program eventually aims to develop future leaders by fostering and nurturing young talents to lead in their communities and career. In the first place, the program brings in University of Manitoba students along with students from Manitoba's post-secondary institutions recognizing and building ideas to solve complex leadership challenges. Subsequently, students get hands-on experience in workshops and events wherein they get to interact with top leaders in the business, healthcare and community development sectors.
In addition, students benefit largely through cooperative education scheme of University of Manitoba. To simplify this, UofM sets a common platform between its students and potential employers to collaborate on a meaningful relationship. On one hand, students get to earn wages while applying theories and learning into practical real-world application. Employers on the other hand get to test the quality and skill set of highly motivated students who are eager to learn and contribute. Not only within the territories of the country, this program stretches its reach even on a global scale. Students get opportunities to work for international organisations, enterprises and industries. Subsequently, UofM students get a platform to develop interpersonal skills, social networking and teamwork skills.
Research, International Collaborations & Partnership
University of Manitoba research activities is fuelled by urge and curiosity towards societal and global development. With more than 140 years of experience, University of Manitoba functions with increasing endeavour to discover and innovate solutions that will shape the future. UofM's years of research and expertise include all major disciplines and majors of higher education. Some of those include Arctic System Science and Technology, Culture & Creative Works, Fundamental Research, High performance materials structures and processes, Human Rights and Social Justice, Integrative research in health and wellbeing, Safe and healthy sustainable food systems, sustainable water management systems, understanding and communicating information, indigenous research and sustainable systems for resilient communities, for instance.
Moreover, UofM has partnerships with over 500 institutions, businesses, government establishments and enterprises within Canada and the world at large. In addition, the technology transfer office at the University of Manitoba manages and acts as a bridge for suitable collaboration between companies and researchers. That is to say, the TTO of UofM approaches various industries and companies and acts as a liaison between university expertise and respective organisations. Students and researchers of UofM therefore get a platform to indulge in high class research activities, eventually leading to job offers and employment opportunities.
Infrastructure & Student Life
The University of Manitoba supports and maintains the principle of inclusion & diversity within the campus. That is to say, the UofM functions with constant endeavour to create and sustain a community that embraces diversity and inclusion, equal opportunities for all thereby recognizing the dignity of all students, professors and staff. In addition, the UofM operates a bookstore, computers on campus, Art Supplies and Stationery for faculties, students and sponsored students. Furthermore, University of Manitoba maintains a strong platform for culturally diverse families with child inspired learning opportunities in a safe and sound environment. Parents can subsequently balance work and personal life to their fullest potential.
Students at the University of Manitoba get to access diverse recreational facilities which include personal training, sports, cultural activities and many more. Not only on recreational front, UofM excels on security of its staff and students. For instance, the university is kept under 24X7 CCTV surveillance and bike patrol unit. In addition, the university organises and conducts women's safety and defence programs thereby infusing personal safety & physical defence skills.
The eligibility to employment has widely changed over time. In other words, industries, businesses, MNCs and even start-ups now-a-days, doesn't just focus on university degree during recruitment process anymore. They look for proper skill set and the maturity to handle pressure in the first place. University of Manitoba grooms all its students in compliance with this ideology thereby developing industry, social and cultural skills during their tenure of study. In addition, the university helps all foreign students with part time and volunteering opportunities to earn basic wages in order to financially support individual life.
Study Abroad Scholarships
One of the top universities in Canada, University of Manitoba supports its students, researchers and staff with more than $17 Million annually in the form of study abroad scholarship. UofM conducts various entrance tests leading to lucrative study abroad scholarships for all international students.
Accommodation
The University of Manitoba is home to over 1500 students in the form of on-campus residence. In addition, all full-time students are eligible to apply for on-campus hostel and accommodation facilities. The main advantages of staying on campus residences include wide cultural activities, sports, safety, security and health care facilities. On the other hand, students can get in touch with international help desk of the UofM to avail budget friendly off campus residences and home stay accommodation facilities.
What programs are offered by University of Manitoba?
The University of Manitoba offer
Bachelor Degree Programs in
Aboriginal Business Studies and Governance, American Sign Language.
Accounting, Actuarial Mathematics – Business & Science, Economics, Global Political Economy, Mathematics, Physics, Statistics.
Agribusiness, Agriculture, Agroecology, Agronomy, Family Social Sciences, Philosophy, Science Sculpture Social Work, Sociology, Soil Science Spanish.
Film Studies, Finance, Fine Arts, Food Science, French, German, Greek, Polish, History, Italian, Jazz Studies, Judaic Studies, Kinesiology, Labour Studies, Latin, Latin American Studies, Linguistics, Medieval & Renaissance Studies, Native Studies, Political Studies, Russian, Ukrainian, Ukrainian Canadian Heritage Studies, Women's & Gender Studies.
Animal Systems, Anthropology, Applied Mathematics, Art & History, English, Religion.
Asian Studies, Astronomy, Athletic Therapy, Biochemistry, Biological Sciences.
Biosystems Engineering, Biotechnology, Ceramics, Chemistry, Entomology, Genetics.
Business, Canadian Studies, Catholic Studies, Central & East European Studies.
Classical Studies, Classics, Commerce, Drama, Drawing, Criminology, Music, Music Composition Music Education Music History Music Performance, Theatre, Graphic Design, Video.
Computer Engineering, Mechanical Engineering, Computer Science, Geography, Geology, Geological Science, Geophysics, Health Sciences, Health Studies, Human Nutritional Sciences, Medicine, Nursing, Microbiology, Painting Pharmacy, Pre-Veterinary Medicine, Respiratory Therapy.
Entrepreneurship / Small Business, Environmental Design Science and Studies, Human Resource Management / Industrial Relations, International Business, Leadership and Organizations, Marketing, Photography Physical Education.
Law, Logistics and Supply Chain Management, Management Informations Systems, Operations Management / Research, Recreation Management and Community Development.
Master Degree Programs in
MSc – Agribusiness and Agricultural Economics, Agribusiness and Agricultural Economics, Food Science, Geological Science, Statistics, Physics and Astronomy, Human Anatomy and Cell Science, Human Nutritional Sciences, Immunology, Plant Science, Community Health Sciences, Disability Studies, Electrical & Computer Engineering, Orthodontics, Pharmacy, Prosthodontics, Rehabilitation Sciences.
MSc – Biochemistry and Medical Genetics, Biological Sciences, Biomedical Engineering, Biosystems Engineering, Civil Engineering, Computer Science, Chemistry, Entomology, Environment & Geography, Genetic Counselling, Mathematics, Medical Microbiology & Infectious Diseases, Microbiology, Occupational Therapy, Oral Biology, Pathology, Pharmacology and Therapeutics, Physiology and Pathophysiology, Surgery.
M.Dent. – Oral and Maxillofacial Surgery, Pediatric Dentistry, Periodontics.
MA – Geography, Anthropology, Classics, Disability Studies, Economics, English, Theatre, Film, & Media, Fine Arts, French, Spanish, Italian, German, Slavic Studies, History, Political Studies, Kinesiology and Recreation Management, Linguistics, Music.
MA – Peace and Conflict Studies, Philosophy, Psychology and School Psychology, Public Administration, Religion, Social Work, Sociology and Criminology.
M.P.T. Physical Therapy, M.P.A.S. Physician Assistant Studies.
MA – PhD – Native Studies,
M.Arch – Architecture, Landscape Architecture.
MEng – Biosystems Engineering, Mechanical Engineering, Civil Engineering, Electrical & Computer Engineering.
Natural Resource Management, Nursing.
M. Ed – Education.
M.C.P City Planning.
M.H.R Human Rights.
M.I.D Interior Design.
LL.M. Law.
What is the tution fees for studying in University of Manitoba?
Approximate tuition fees for various
Bachelor Degree Programs may range in between  11170 USD / 41100 Dirhams / 801300 INR per annum.
Master Degree Programs may range in between 8550 USD / 31400 Dirhams / 613000 INR per term.
How to apply for admission to University of Manitoba?
The requirements differ based on students' academic background. Apply Now to know further information on application details, admission requirements, transcripts/marksheet evaluation, visa process and other important guidelines.
Testimonials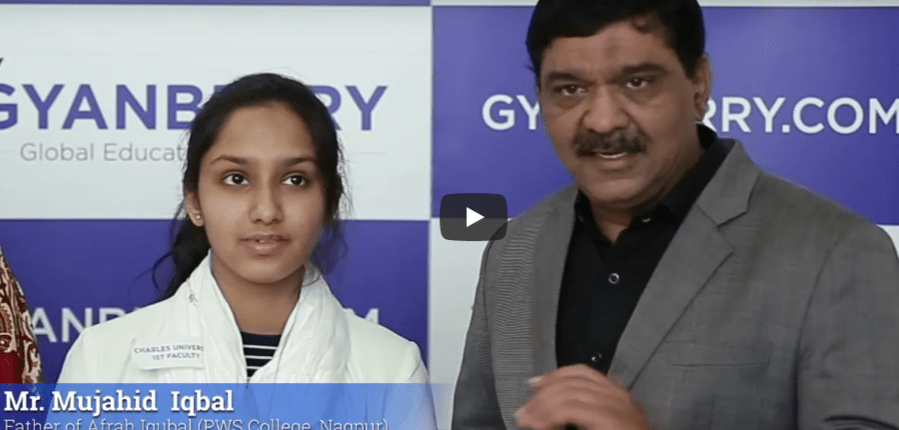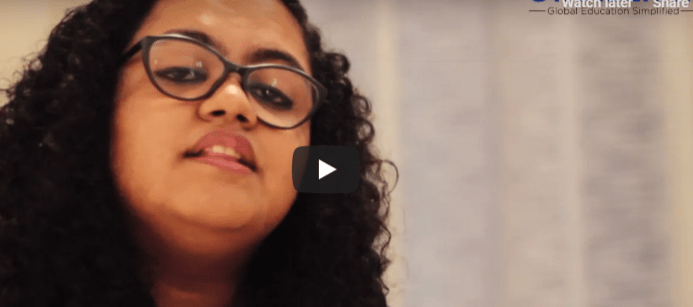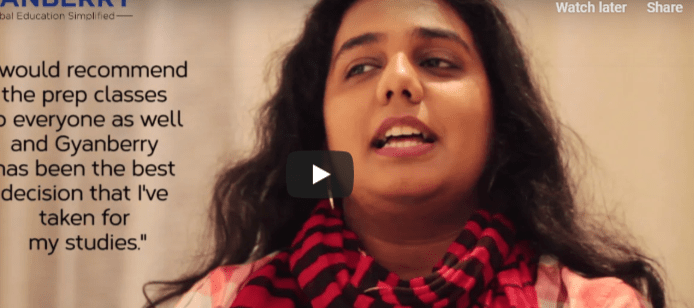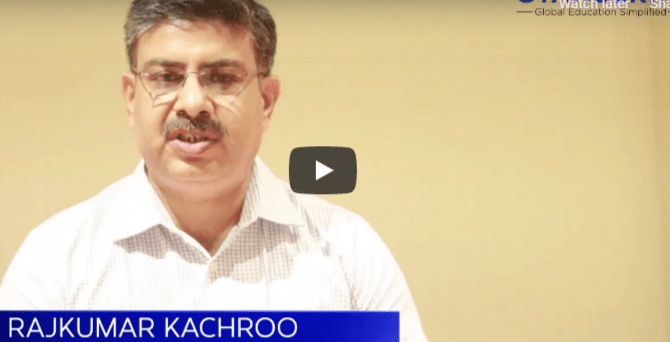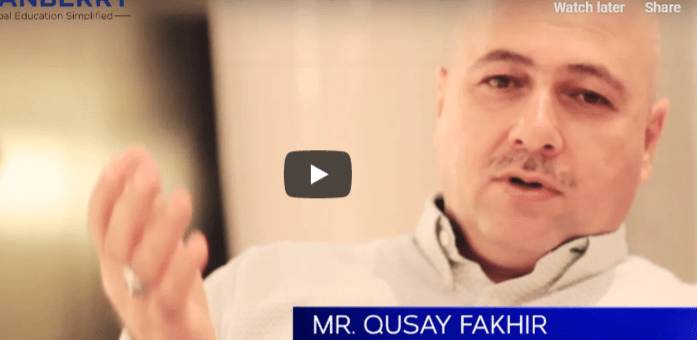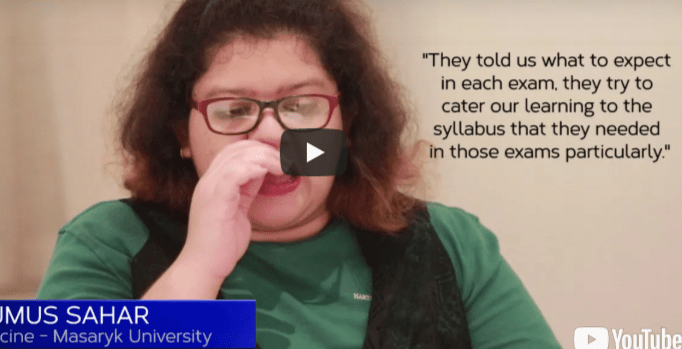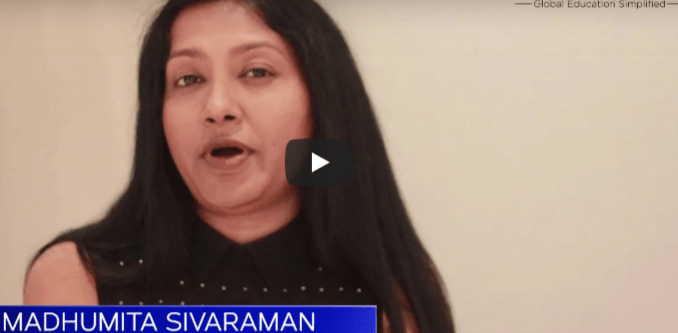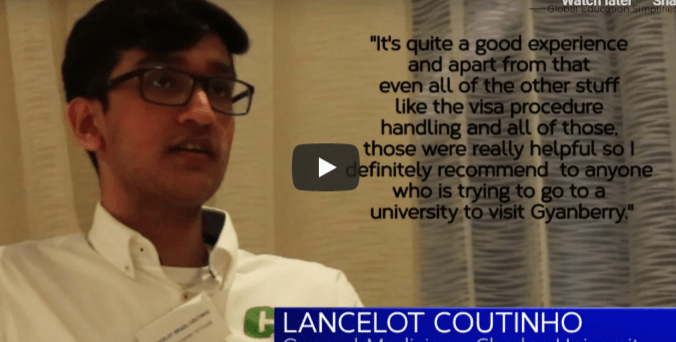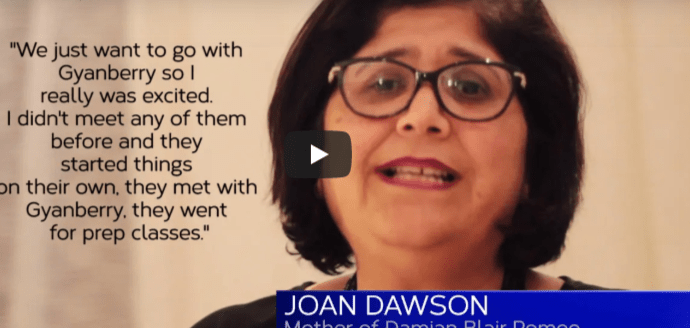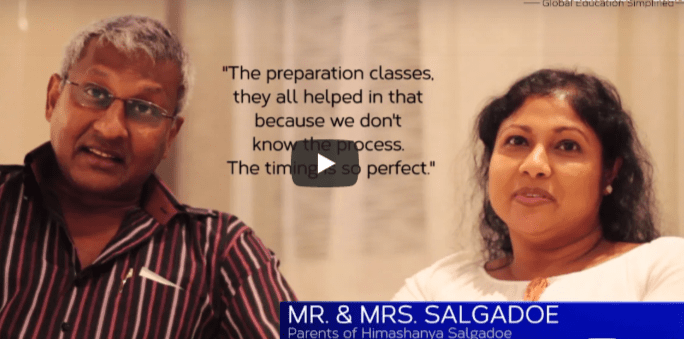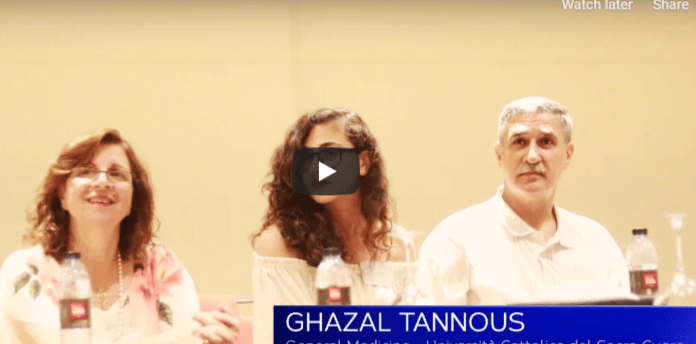 WHAT OUR STUDENTS HAVE TO SAY ABOUT US

Alistair Lewis
ALUMNI, DELHI PRIVATE SCHOOL, DUBAI
Gyanberry has provided me this opportunity to study at a German university. My experience with them allowed me to have a chance for a better future.

Dalia Aboukofa
ALUMNI, AL MAWAKEB SCHOOL
Gyanberry's university workshops are the best. It helped me gain all the information required for the admission and entrance exams. They also professionally helped me with the entire visa process. Anybody aiming to apply to university must visit them.

Ghazal Tannous
ALUMNI, ST. MARY'S CATHOLIC SCHOOL
The prep classes were super helpful, definitely if you're gonna go through the entire process, do the prep classes. The teachers are great, they compile everything into smaller bits and pieces of information that are easier to absorb and the support from Gyanberry is really amazing.

Hamza Quresh
ALUMNI, PAKISTAN EDUCATION ACADEMY, DUBAI
My experience with Gyanberry was very grateful. They helped me from start to end. From the application process up to the visa, they helped me.

Hima Kachroo
ALUMNI, THE MILLENNIUM SCHOOL
Entire credit goes to Gyanberry team. Gyanberry has been helpful from the very beginning and has guided me and my family through several admission procedures and finally got my admission into my dream university.

Lancelot Coutino
ALUMNI, EMIRATES FUTURE INTERNATIONAL ACADEMY
Gyanberry's prep classes are the best. It helped me revise all the portion which I have forgotten and all the tiny little things which I need to remember to pass the exam. Their services are really very helpful. I highly recommend Gyanberry consultants to each student.

Sriram Balasubramani
ALUMNI, ST. MARY'S CATHOLIC SCHOOL
We got to know about Gyanberry and it was our best decision ever that we got registered with them. They helped me with everything from day 1, it was fantastic and very realistic and very practical.

Muhammad Hassan
ALUMNI, THE OXFORD SCHOOL, DUBAI
Gyanberry's German class, it helped me a lot. The entire team has been very supportive. Their services are really very helpful. Start learning the German language and go ahead with Gyanberry. They are the best.

Pauline Isabelle Cabrera
ALUMNI, ST. MARY'S CATHOLIC SCHOOL
It was our best decision ever that we got registered with Gyanberry. The kind of information and help that we got from them that has really been like holding our hands throughout the day and they are always approachable, very responsive, anytime you try to write to them.

Puneet Manghnani
ALUMNI, INDIAN HIGH SCHOOL, DUBAI
My experience with Gyanberry has been great. They've helped me throughout the process like giving me tips about the university up to visa processing.

Sandra Abou Saad
ALUMNI, AL MAWAKEB SCHOOL
My experience with Gyanberry was very positive. From the moment I registered with them to apply to these universities till the time I got my acceptance letter, they've been very helpful.

Usama Taufiq
ALUMNI, ARAB UNITY SCHOOL
My experience with Gyanberry has been really good since I applied back in November. They have been very helpful with the application and they are very responsive to e-mails and calls.

Uzair Ghori
ALUMNI, THE WESTMINSTER SCHOOL, DUBAI
Gyanberry and its team are the BEST! They played a very important role in my career deciding point, by helping me choose which university I need to apply for my future studies.

Vaishak Nair
ALUMNI, INDIAN HIGH SCHOOL
My experience with Gyanberry is a wonderful experience. They helped me a lot in knowing about the university and they motivated me to study in Germany and helped me with the visa process. I would recommend this to other students because my seniors also recommend it to me.

Jaafar AI-Qazzaz
ALUMNI, RASHID AL-SALEH PRIVATE SCHOOL
Gyanberry was really helpful, they shared with us the questions, whatever they could, their past experiences from other students. I've been in contact with them while called, while emailed, and they were very nice about it.

Sidra Ali
ALUMNI, DELHI PRIVATE SCHOOL
I would recommend Gyanberry to anyone who wants to study abroad. They're with you every step of the way, starting from the admission procedures all the way up to obtaining your visa and everything. They also provide prep classes to prepare you for the entrance examination to any university and they're very helpful.

Taizeen Hans
ALUMNI, KURIAKOSE ELIAS SCHOOL
I realized soon after that I want to go abroad and Czech seem to be the best option and that's where I came across Gyanberry. They're very huge and very important in my career deciding point, in helping me choose which university I have to apply for.