Vilnius University
Looking to study in Europe? Study abroad at one of the best European Universities, Vilnius University, Lithuania. To begin with, the university staff at Vilnius University comprises of 2182 teaching staff, 707 research staff and over 21000 students including 1400 international students. The University of Vilnius, one of the oldest and most famous establishments of higher education in Eastern and Central Europe, was founded in 1579. Functioning for a long time as the only school of higher learning in Lithuania, it was a preserver of cultural and scientific traditions, and has played a significant part in the cultural life not only of Lithuania, but the neighboring countries as well. During more than four centuries of its existence, the University of Vilnius has seen periods of growth and decline, revival, and closure. The University is a unique witness to the history of the Lithuanian state.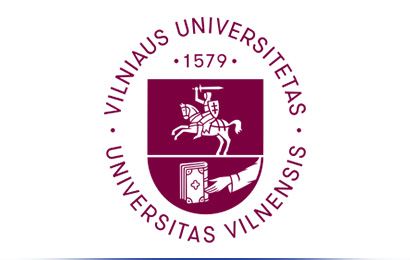 Why choose Vilnius University?
Looking to study in Lithuania? Study abroad at one of the top universities in the world, Vilnius University. The research areas at Vilnius University include Humanities, Lithuanian Studies, Structure and Development of Society, Biological and Sociopsychological Cognition and Evolution of Man, Healthy Man, Prevention, Diagnostics and Treatment of Diseases, Genomics, Biomolecules and Biotechnologies, Changes in Ecosystems, Protection, Natural Resources, New Functional Materials and Derivatives, Theoretical and Condensed Matter Physics, Laser Physics and Light Technologies, Fundamental and Applied Mathematics, Informatics and Information Technologies.
International activity is an important component  of Vilnius University's strategy, enabling academic staff and students of the university to be globally active and well prepared for future challenges. Vilnius University collaborates with educational institutions, networks and associations, businesses around the world. Cooperation includes incoming and outgoing student mobility, staff mobility, research and development activities, regional development cooperation and development of education. Since 1991, the University of Vilnius has been a Signatory to the Magna Charta of European Universities.­ Vilnius University is a member of the European University Association (EUA), European Association of International Education (EAIE) and the Conference of Baltic University Rectors. Vilnius University participates in  Utrecht, UNICA, ISEP, BSRUN networks and maintains close cooperation with the university networks in the USA, Australia and other continents. Many academic units and their representatives are active members of specialized international academic associations and networks. There have been signed over 108 bilateral cooperation agreements and  400 Erasmus cooperation agreements to enhance academic exchange. During the recent years the university became an active participant of the European Union educational and research programs: LLP, Erasmus Mundus, FRAMEWORK and etc.The UNESCO Associated Centre of Excellence for Research and Training in Basic Sciences was among the first to be established in the per-accession countries under the FRAMEWORK program. Through international engagement Vilnius University enhances the accumulation of the comprehensive knowledge for high quality education, spreading internationalization within the University  and seeks to strengthen the University's academic reputation.
Vilnius University life primarily encompasses studies and education. But there is more to it than this. You will also acquire a certain set of values based on the freedom of thought, diversity of opinions, openness to ideas, mutual respect, trust, academic ethics and tolerance. The Library was established in 1570 and is inseparable from the history of Vilnius University, Lithuania and Europe. The Library provides information services at several locations: the main ones are the Central Library (Universiteto Str. 3) and the Scholarly Communication and Information Center (Saulėtekio al. 5). In addition, there are ten other libraries at various Vilnius University faculties and centers. As a result of the having modernized and renewed its activities, various spaces of the Library attract over a million visitors each year. Thus, one could say that approximately one-third of the Lithuanian population visits Vilnius University Library each year. The Library stores about 5.4 million documents. The total length of its bookshelves is 166 kilometers. This is one of the most beautiful libraries in Europe located in the same architectural complex of buildings where it was originally established. During the 17th and 18th centuries, the Jesuit Library was operating here, in the current Philology Reading Room. In 1753, the astronomical observatory – one of the oldest in Europe and first in Lithuania – was established in Vilnius University and it can be visited in the Library's White Hall.
Vilnius University Health and Sport Center is responsible for sports and healthy lifestyle at the University. The Center offers various health and sports events as well as fitness and sports halls for the University community. In addition, high-profile sports teams are training here and competitions, as well as various tournaments between faculty students and staff, are organized. Being open and trying out various activities is increasingly important today. Discovering yourself in a variety of academic fields is not only a great advantage but sometimes a necessity! Take a look, learn more and by all means join the community activities at Vilnius University. The basis of the Museum is the old University Science Museum, which was established in the Church of St. John's in 1979. The Museum team consistently accumulates cultural, artistic, historical and scientific treasures that possess certain museum value and are related to the development of the University or reflect its activities and daily life. The Museum also organizes permanent, temporary and virtual exhibitions, events reflecting the social, scientific and cultural life of Lithuania and the University.
What programs are offered by Vilnius University?
Vilnius University offer
Bachelor Degree Programs in
English Philology, English and Another Foreign Language (Russian), Russian Philology,
Business Information Systems, Light Engineering, Quantitative Economics, Information Systems and Cyber Security,
Dentistry, Medicine,
Management, International Business.
Master Degree Programs in
Cartography, English Studies (Literature , Linguistics, Culture), Eastern European and Russian Studies,
Biochemistry, BioPhysics, Life and Chemical Physics, Chemistry of Nanomaterials,
Computer Modeling, Materials and Technology of Optoelectronics, Electronics and Telecommunication Technologies, Mathematics, Modelling and Data Analysis,
International Communication, International Project Management, Marketing and Integrated Communication,
MBA in Entrepreneurship.
What is the tution fees for studying in Vilnius University?
Approximate tuition fees at Vilnius University for
Bachelor Degree Program for Medicine – 6 Years – 12194 USD / 44791 Dirham / 863650 INR per annum.
Bachelor Degree program for Dentistry – 5 years – 14370 USD / 52770 Dirham / 1017560 INR per annum.
Other Bachelor Degree Programs range in between 2410 USD / 8860 Dirham / 170771 INR to 3615 USD / 13275 Dirham / 256090 INR per annum.
MBA in Entrepreneurship – 13303 USD / 48860 Dirham / 942650 INR per annum.
Other Master Degree Programs range in between 3550 USD / 13030 Dirham / 251360 INR to 5545 USD / 20360 Dirham / 392800 INR per annum.
How to apply for admission to Vilnius University?
The requirements differ based on students' academic background. Apply Now to know further information on application details, admission requirements, transcripts/marksheet evaluation, visa process and other important guidelines.
Testimonials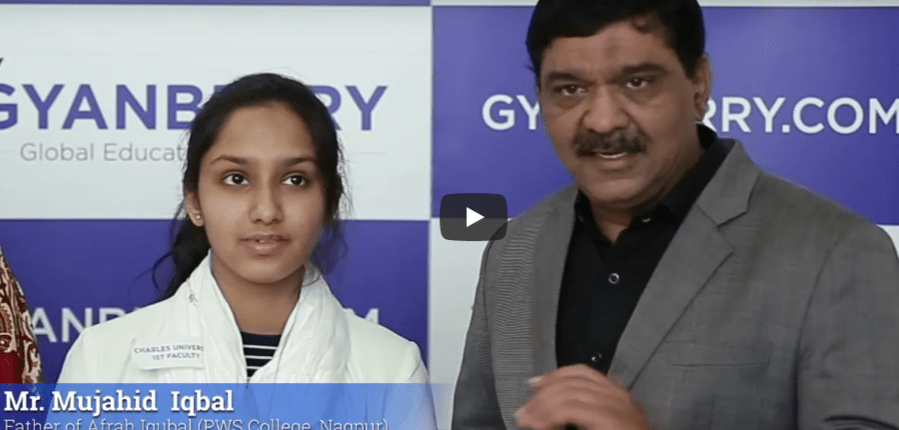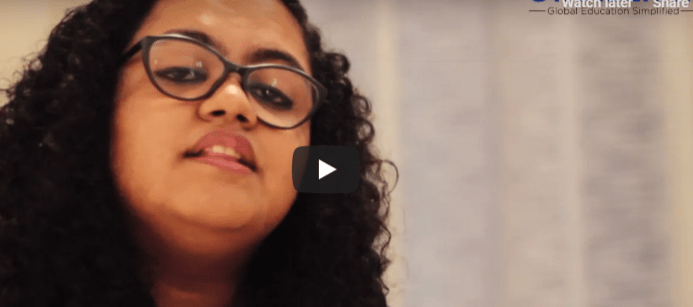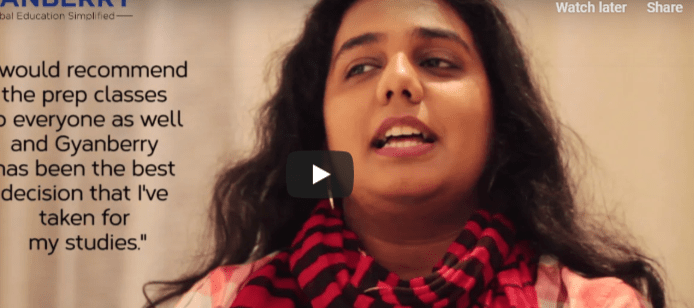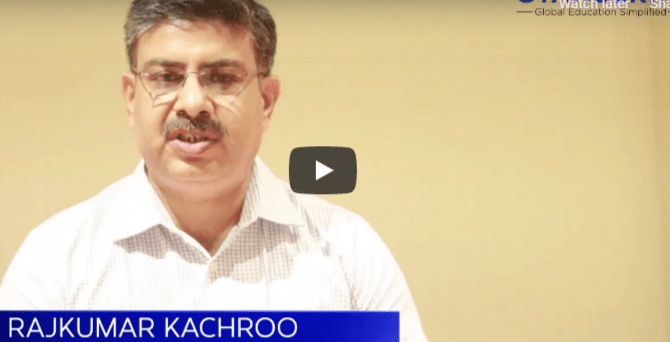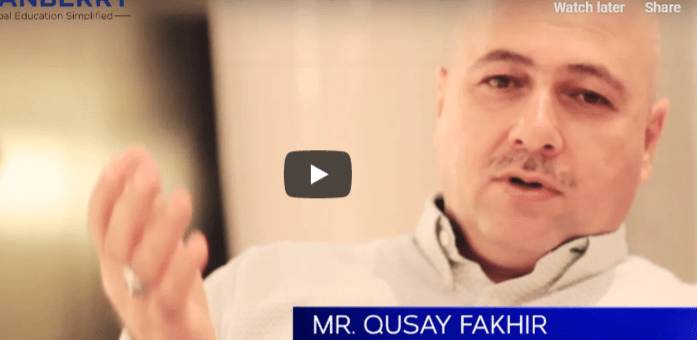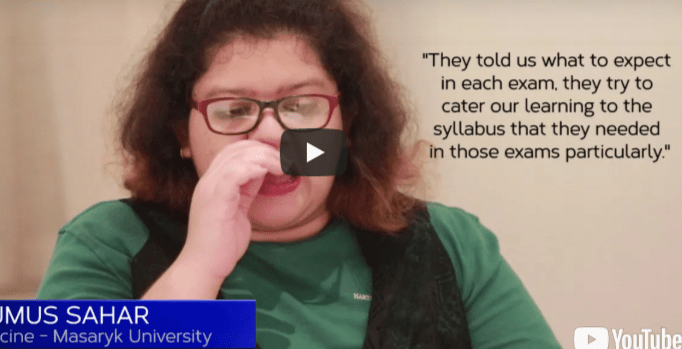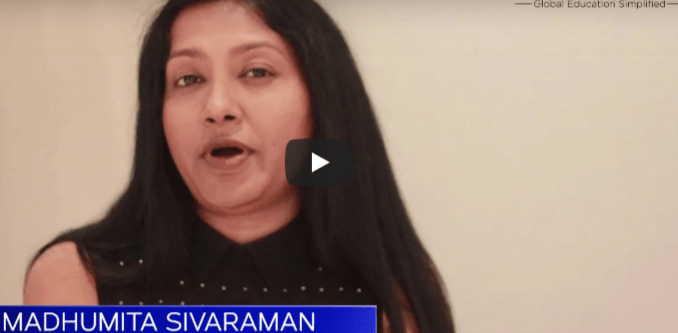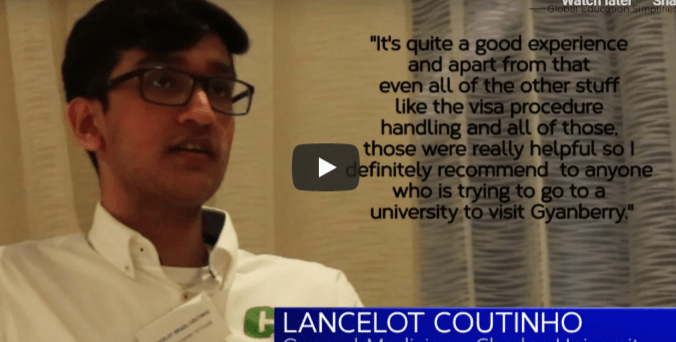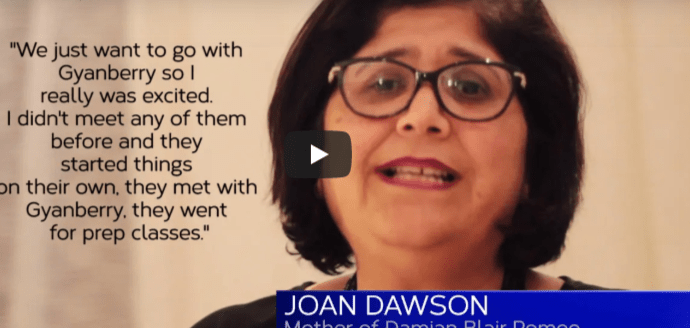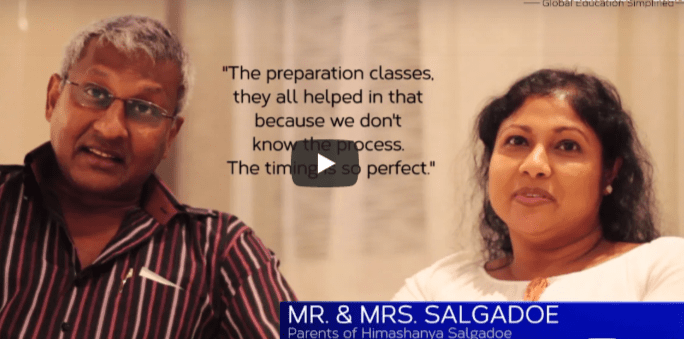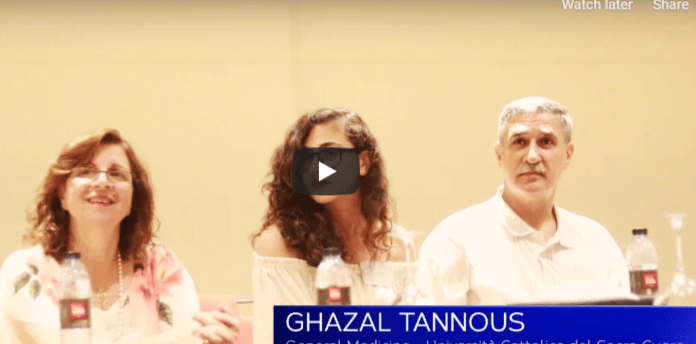 WHAT OUR STUDENTS HAVE TO SAY ABOUT US

Alistair Lewis
ALUMNI, DELHI PRIVATE SCHOOL, DUBAI
Gyanberry has provided me this opportunity to study at a German university. My experience with them allowed me to have a chance for a better future.

Dalia Aboukofa
ALUMNI, AL MAWAKEB SCHOOL
Gyanberry's university workshops are the best. It helped me gain all the information required for the admission and entrance exams. They also professionally helped me with the entire visa process. Anybody aiming to apply to university must visit them.

Ghazal Tannous
ALUMNI, ST. MARY'S CATHOLIC SCHOOL
The prep classes were super helpful, definitely if you're gonna go through the entire process, do the prep classes. The teachers are great, they compile everything into smaller bits and pieces of information that are easier to absorb and the support from Gyanberry is really amazing.

Hamza Quresh
ALUMNI, PAKISTAN EDUCATION ACADEMY, DUBAI
My experience with Gyanberry was very grateful. They helped me from start to end. From the application process up to the visa, they helped me.

Hima Kachroo
ALUMNI, THE MILLENNIUM SCHOOL
Entire credit goes to Gyanberry team. Gyanberry has been helpful from the very beginning and has guided me and my family through several admission procedures and finally got my admission into my dream university.

Lancelot Coutino
ALUMNI, EMIRATES FUTURE INTERNATIONAL ACADEMY
Gyanberry's prep classes are the best. It helped me revise all the portion which I have forgotten and all the tiny little things which I need to remember to pass the exam. Their services are really very helpful. I highly recommend Gyanberry consultants to each student.

Sriram Balasubramani
ALUMNI, ST. MARY'S CATHOLIC SCHOOL
We got to know about Gyanberry and it was our best decision ever that we got registered with them. They helped me with everything from day 1, it was fantastic and very realistic and very practical.

Muhammad Hassan
ALUMNI, THE OXFORD SCHOOL, DUBAI
Gyanberry's German class, it helped me a lot. The entire team has been very supportive. Their services are really very helpful. Start learning the German language and go ahead with Gyanberry. They are the best.

Pauline Isabelle Cabrera
ALUMNI, ST. MARY'S CATHOLIC SCHOOL
It was our best decision ever that we got registered with Gyanberry. The kind of information and help that we got from them that has really been like holding our hands throughout the day and they are always approachable, very responsive, anytime you try to write to them.

Puneet Manghnani
ALUMNI, INDIAN HIGH SCHOOL, DUBAI
My experience with Gyanberry has been great. They've helped me throughout the process like giving me tips about the university up to visa processing.

Sandra Abou Saad
ALUMNI, AL MAWAKEB SCHOOL
My experience with Gyanberry was very positive. From the moment I registered with them to apply to these universities till the time I got my acceptance letter, they've been very helpful.

Usama Taufiq
ALUMNI, ARAB UNITY SCHOOL
My experience with Gyanberry has been really good since I applied back in November. They have been very helpful with the application and they are very responsive to e-mails and calls.

Uzair Ghori
ALUMNI, THE WESTMINSTER SCHOOL, DUBAI
Gyanberry and its team are the BEST! They played a very important role in my career deciding point, by helping me choose which university I need to apply for my future studies.

Vaishak Nair
ALUMNI, INDIAN HIGH SCHOOL
My experience with Gyanberry is a wonderful experience. They helped me a lot in knowing about the university and they motivated me to study in Germany and helped me with the visa process. I would recommend this to other students because my seniors also recommend it to me.

Jaafar AI-Qazzaz
ALUMNI, RASHID AL-SALEH PRIVATE SCHOOL
Gyanberry was really helpful, they shared with us the questions, whatever they could, their past experiences from other students. I've been in contact with them while called, while emailed, and they were very nice about it.

Sidra Ali
ALUMNI, DELHI PRIVATE SCHOOL
I would recommend Gyanberry to anyone who wants to study abroad. They're with you every step of the way, starting from the admission procedures all the way up to obtaining your visa and everything. They also provide prep classes to prepare you for the entrance examination to any university and they're very helpful.

Taizeen Hans
ALUMNI, KURIAKOSE ELIAS SCHOOL
I realized soon after that I want to go abroad and Czech seem to be the best option and that's where I came across Gyanberry. They're very huge and very important in my career deciding point, in helping me choose which university I have to apply for.